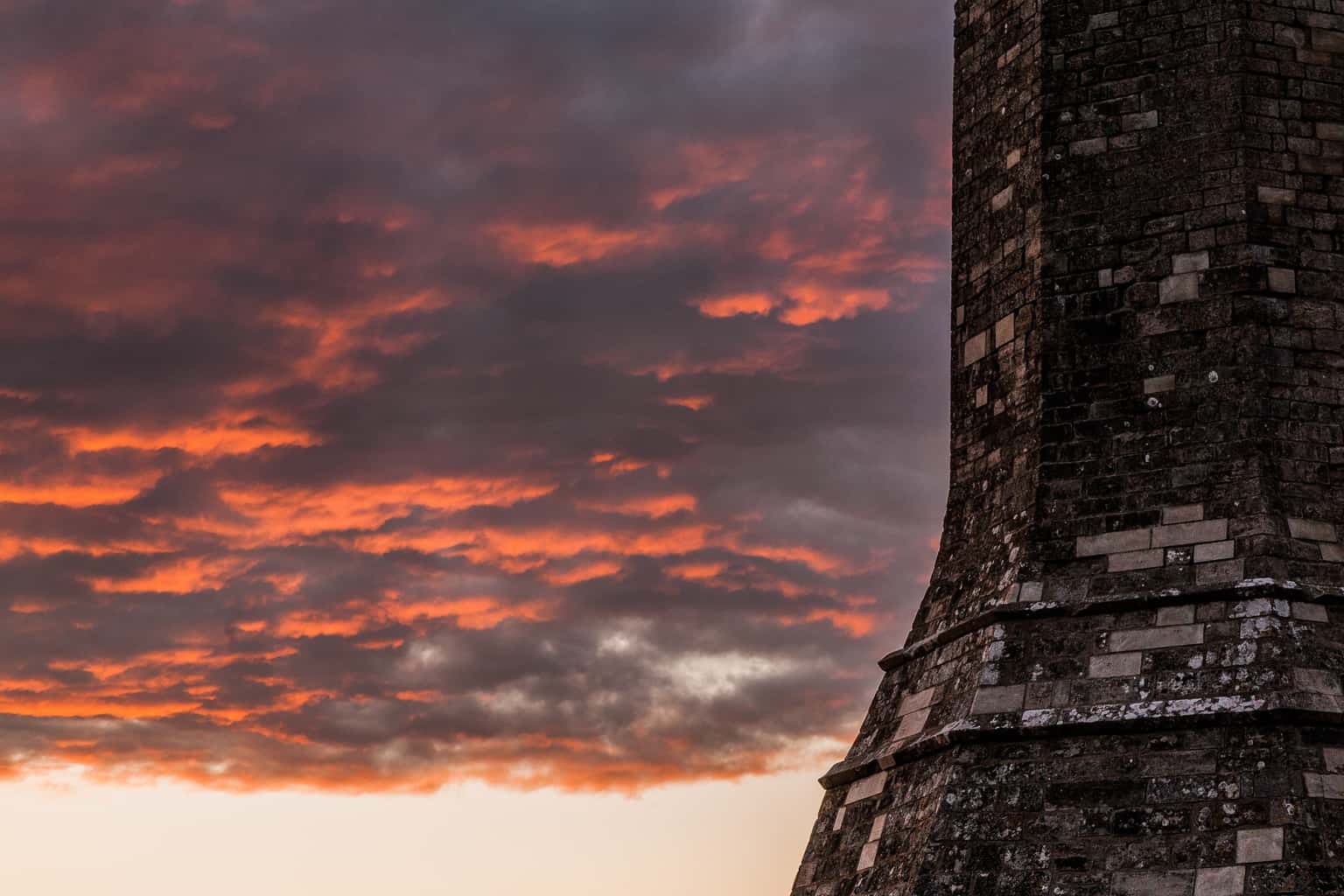 A close up shot of Hardy Monument and the dramatic sky behind.
Hardy Monument is the National Trust maintained monument to Vice Admiral Hardy.
You can find out all about this prominent feature on the Dorset skyline at
http://www.nationaltrust.org.uk/hardy-monument
I have extracted the following text from the website, rather than rewriting it and trying to make it my own work!
"The Hardy Monument stands on an exposed location above the village ofPortesham in Dorset. It was built in 1844 in memory of Vice-Admiral Sir Thomas Masterman Hardy, Flag Captain of HMS Victory at the Battle of Trafalgar. Amongst other things, Hardy became famous as it was in his arms that Nelson died, saying the immortal words 'Kiss me Hardy'. We became owners of the site in 1938 and have maintained it ever since.
The future of the monument has been safeguarded thanks to a £150,000 restoration project carried out during 2011. The project involved re-pointing nearly 80% of the monument and replacing over a hundred badly eroded stones. The memorial plaque on the outside of the monument was also restored."
The monument and car park are now closed until 2 April 2016, but you can still go and view the monument – there is parking in the area.
I like this shot as it is a little bit different, with the tower part framing the dramatic sky behind.
I know it is technically not correct to have overexposed, blown out highlights, but I don't mind for this shot. We all tend to get carried away with technical this and that, and can sometimes lose the fact that it really is all about the final image we present to other people, nothing else.
Thank you for reading this post, and please go to my website where you can see lots more of my images of Dorset, at
www.rickmcevoyphotography.co.uk
#Hardy Monument
#Portesham
#Dorset
#National Trust
#images of Dorset
#Dorset photographer