Bournemouth Funicular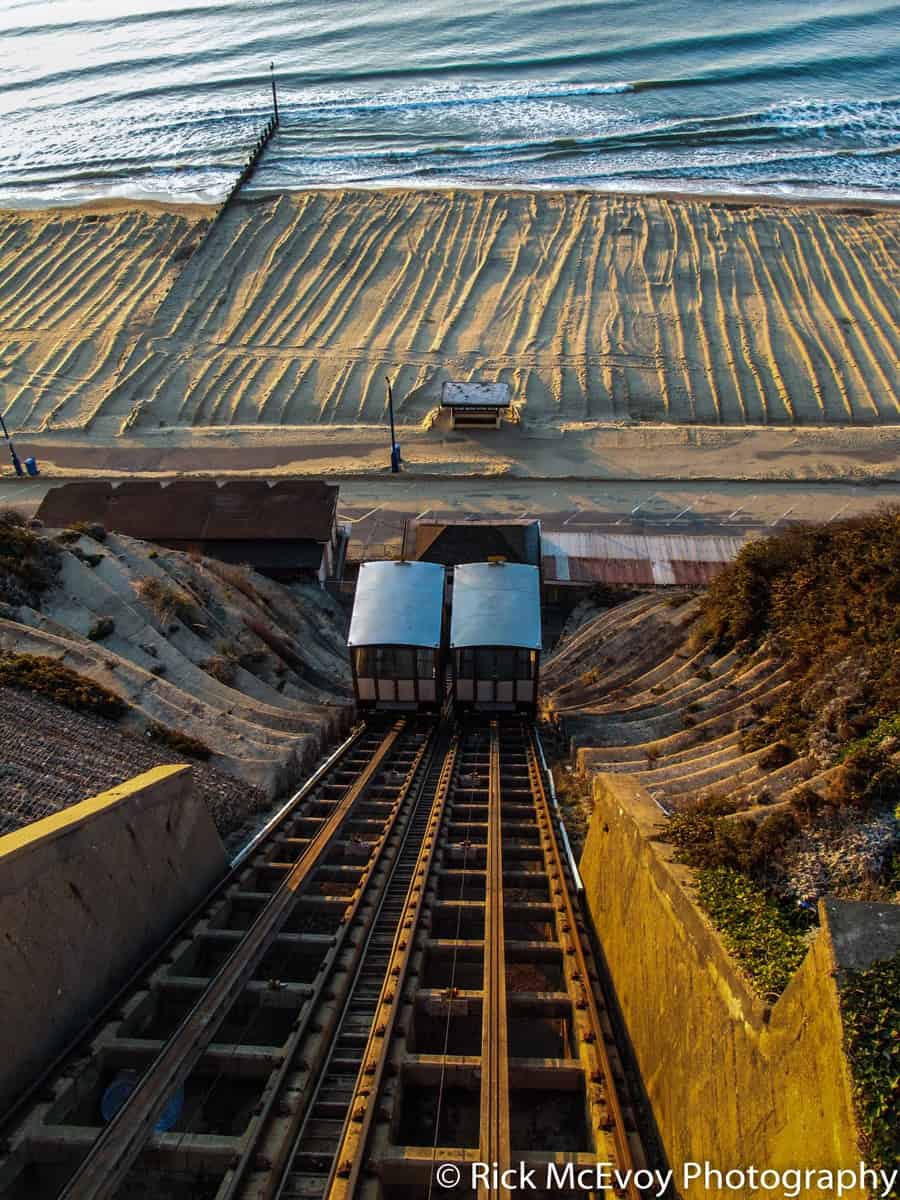 This is one of the funiculars taking holiday makers from the tops of the cliffs down to Bournemouth Beach.
This shot was taken just after sunrise, with the low light giving the sand that fantastic texture.
According to the website
http://www.letsgoout-bournemouthandpoole.co.uk/things-to-do/beaches/cliff-lifts/
"Cliff Lifts
Bournemouth's famous cliff lifts offer you an easy way of getting to and from the beach.
The cliff lifts are actually funicular railways but are often referred to as cliff railways. They are tram like carriages on rails and they operate via a cable which moves the carriage up and down the cliff face.
There are three cliff lifts in Bournemouth at West Cliff, East Cliff and Fisherman's Walk. They operate daily between Easter and the end of October, weather permitting.
Both the West Cliff Lift and the East Cliff Lift were built in 1908, with the East cliff lift opening first. The cliff lift at Fisherman's Walk was built in 1935.
The prices are as follows…
Adult – £1.25
Child – 85p
Family 2 adults and 3 children under 16 – £4.00
Season ticket (per person) – £20.00
Children under 5 and permanent wheelchair users plus one carer travel FREE
Please note that prices are subject to change at any time. Prices correct April 2015 (Bournemouth Borough Council)."
#bournemouth photographer