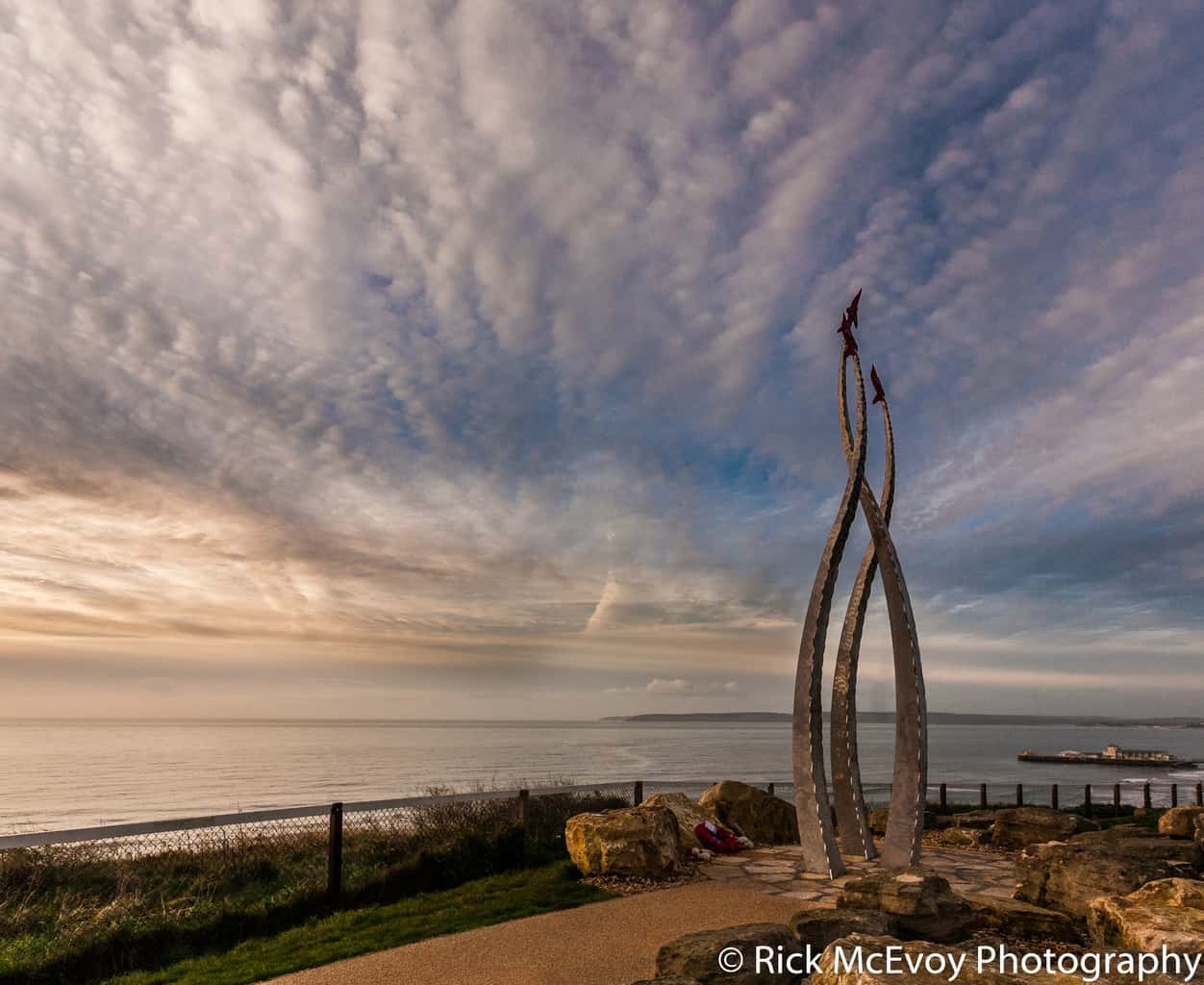 This image is of the permanent memorial to Flight Lieutenant John Egging, the Red Arrows pilot who tragically died when his Hawk T1 aircraft crashed during the 2011 Bournemouth Air Festival. The five metre high memorial, features three glass Red Arrows planes and stainless steel contrails. The sculpture can be found on Bournemouth's East Overcliff. The Artwork was unveiled in August 2012 at a private ceremony ahead of the 2012 Bournemouth Air Festival. More information on the Red Arrows can be found from their website, http://www.raf.mod.uk/reds/. The Red Arrows have been based at Royal Air Force Scampton in Lincolnshire since 2001.
The Red Arrows have a close bond with Bournemouth, with the whole town looking forward to their appearance at the annual Bournemouth Air Festival, which is to take place on Thursday 20th – Sunday 23rd August.
The Bournemouth Air Festival website can be found at
with the display by the Red Arrows being the climax to four days of entertainment.
Technical information
Camera – Canon 5D
Lens – Canon 17-40mm F4 L lens
Focal length used – 17mm
ISO 400
Shutter speed – 1/1000th second
Aperture – F8
Mode – AV, handheld.
Processing was done exclusively in Adobe Lightroom, and this is a Jpeg of the RAW file exported from Lightroom for display on my website.
I am a Bournemouth photographer, based in Poole, Dorset, specialising in architectural and commercial photography. I work in Bournemouth, Poole, Sandbanks, Dorset and Hampshire.