I love this shot!!!!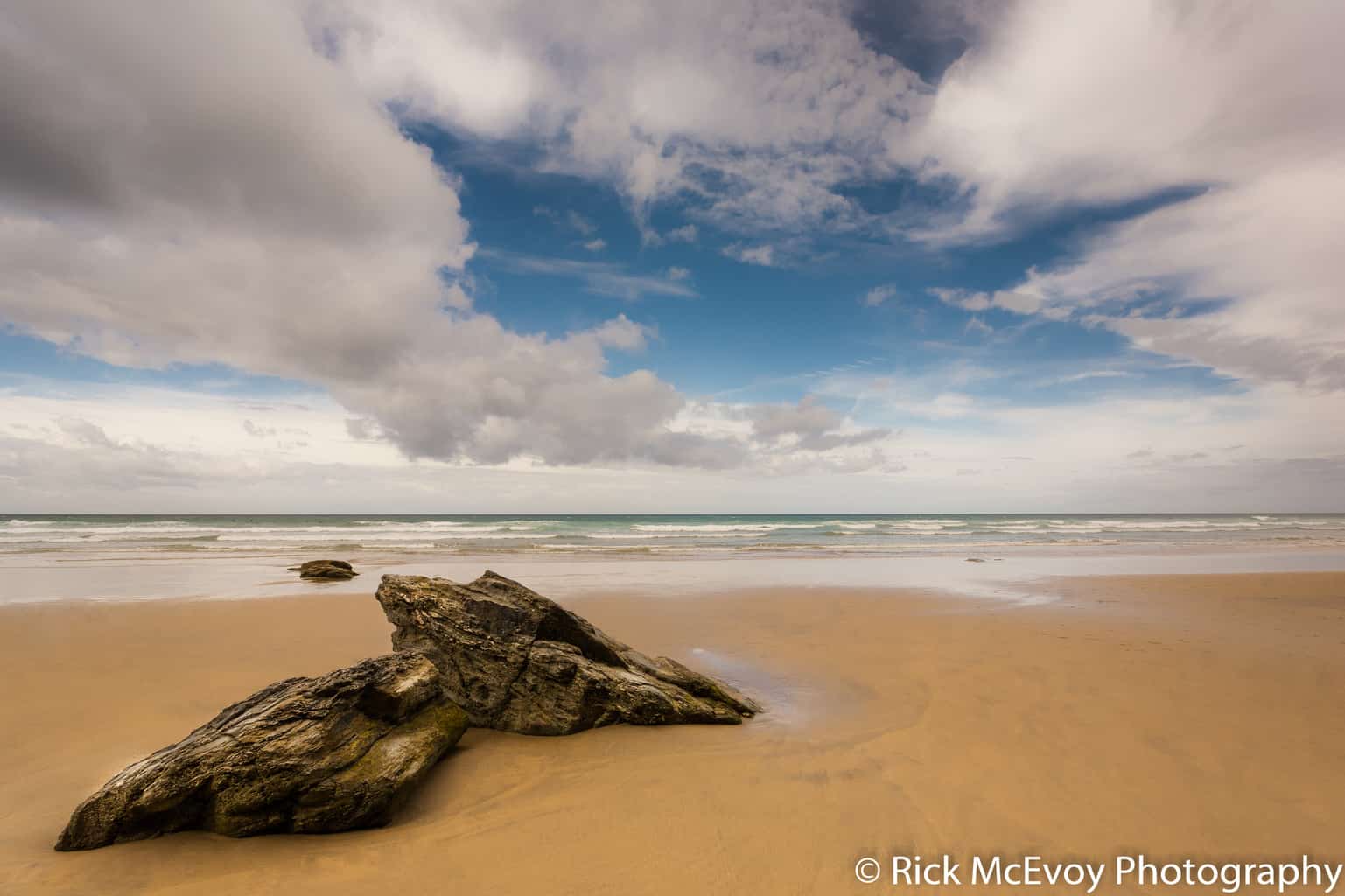 I absolutely love this shot. I love the detail, texture and drama.
This shot can be found on a wall at home, on a canvas wrap! 
This shot was taken with my Canin EOS 5D with trusty favourite go to lens, the 24-105 F4L. This was the lens I bought when I got my first pro DSLR All those years ago.
This lens is about to go to the menders, today possibly.
The weather is awful and I can live without it for a week or so.
Anyway, back to the photo. Cornwall has such a fantastic coastline, which is often photographed. I wanted a low down view with the rock being a prominent feature in the foreground.
The other thing I like about this image is the composition and what is not in the frame – just the rock in the foreground, another smaller one which I kept in (could have removed in post processing) . 
Exclusions is an interesting subject, and one I will explore in the dark winter months. Sometimes is what is not in the frame that makes a shot!
I try to post things every day to my blog – hopefully you found this short post interesting.
I am a photographer working in Bournemouth, Poole, Sandbanks, Dorset, Hampshire and Surrey.