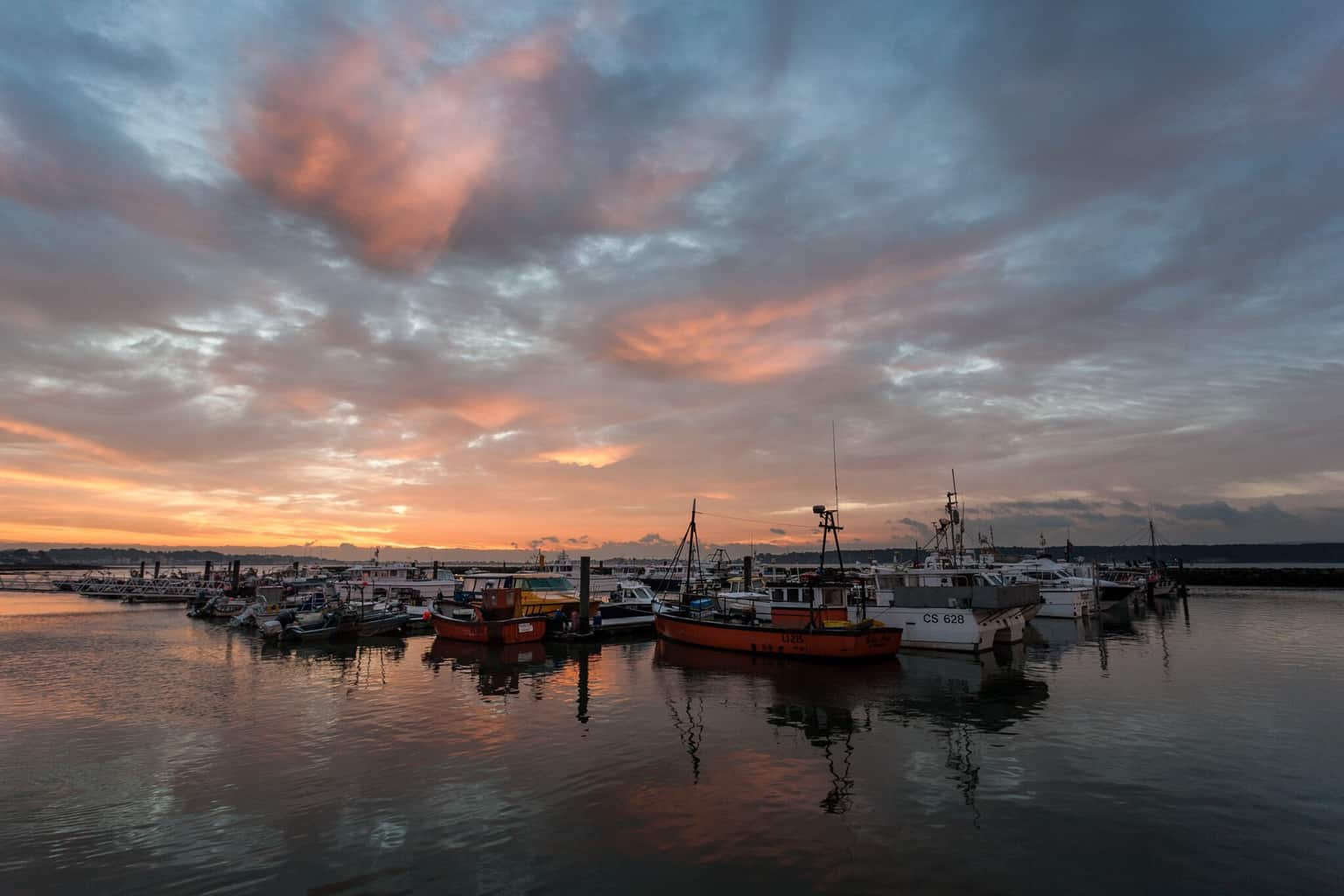 This is another of my favourite images of Poole in Dorset. 
This shot was taken from the end of Poole Quay near the Lifeboat Museum looking towards Sandbanks. 
It was taken on my Canon EOS 5D, my first serious professional DSLR, using my 24-105mm lens.
This is another Dorset image which you can find on my website, and another Dorset photograph that I absolutely love, 
When I look at this image I almost feel like I am there when the sun appeared above the buildings on Millionaires Row in Sandbanks.
i love the colours and the calmness. There is a very pleasing depth to the colours in the sky, some of which are reflected off the water. Add in the interest that the boats provide and this is a very pleasing shot. 
Please visit my website at  
http://www.rickmcevoyphotography.co.uk/
where you can view more of my photographs of Dorset.
I am a photographer living and working in Dorset providing high quality commercial photography.