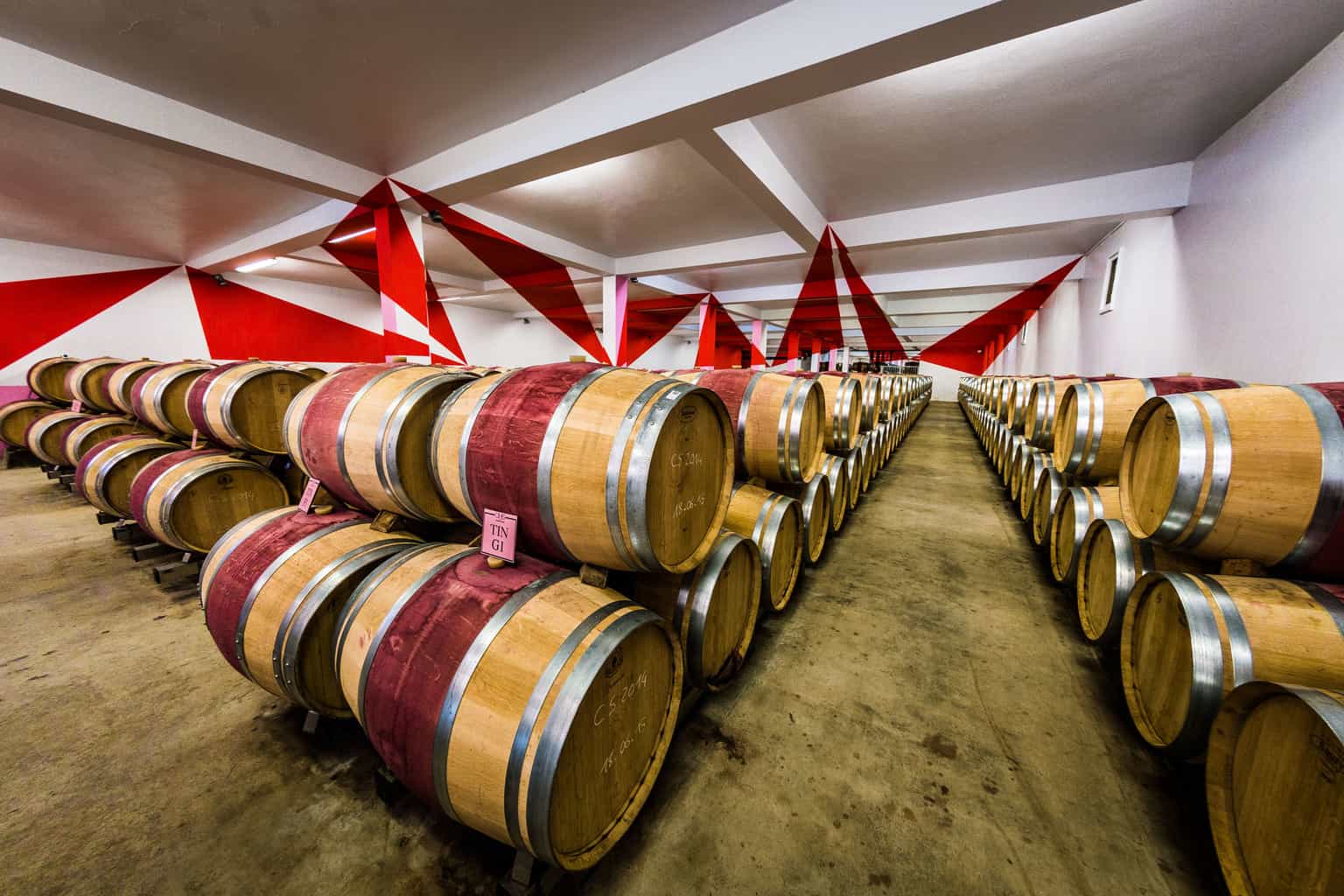 Well this is certainly an unusual wine cellar. 
Taken at the Chateaux Spleen on the outskirts of Bordeaux, France, showing not only lots of high quality wine in barrels but also the in-situ locational specific art.!
To view the art you have to stand exactly where I took this photo, so all the pink paint on the walls aligns to form the triangles! Fantastic! 
And I have to say the 2010 Bordeaux wine was fantastic too! 
Not too much waffle about the photography for this post – I just want to get this excellent and different interior shot out there for everyone to see.
So very quickly, this shot was take on my trusty 6D with 8-15mm fisheye zoom set at 15mm. 
Bracketed shots, 2 stops under and 2 stops over merged in Lightroom with further processing to achieve this great look. 
Please get in touch with any photographic query via my website at 
http://www.rickmcevoyphotography.co.uk/ 
I am an industrial photographer working in Bournemouth, Poole, Sandbanks, Dorset, Hamsphire, Surrey and London