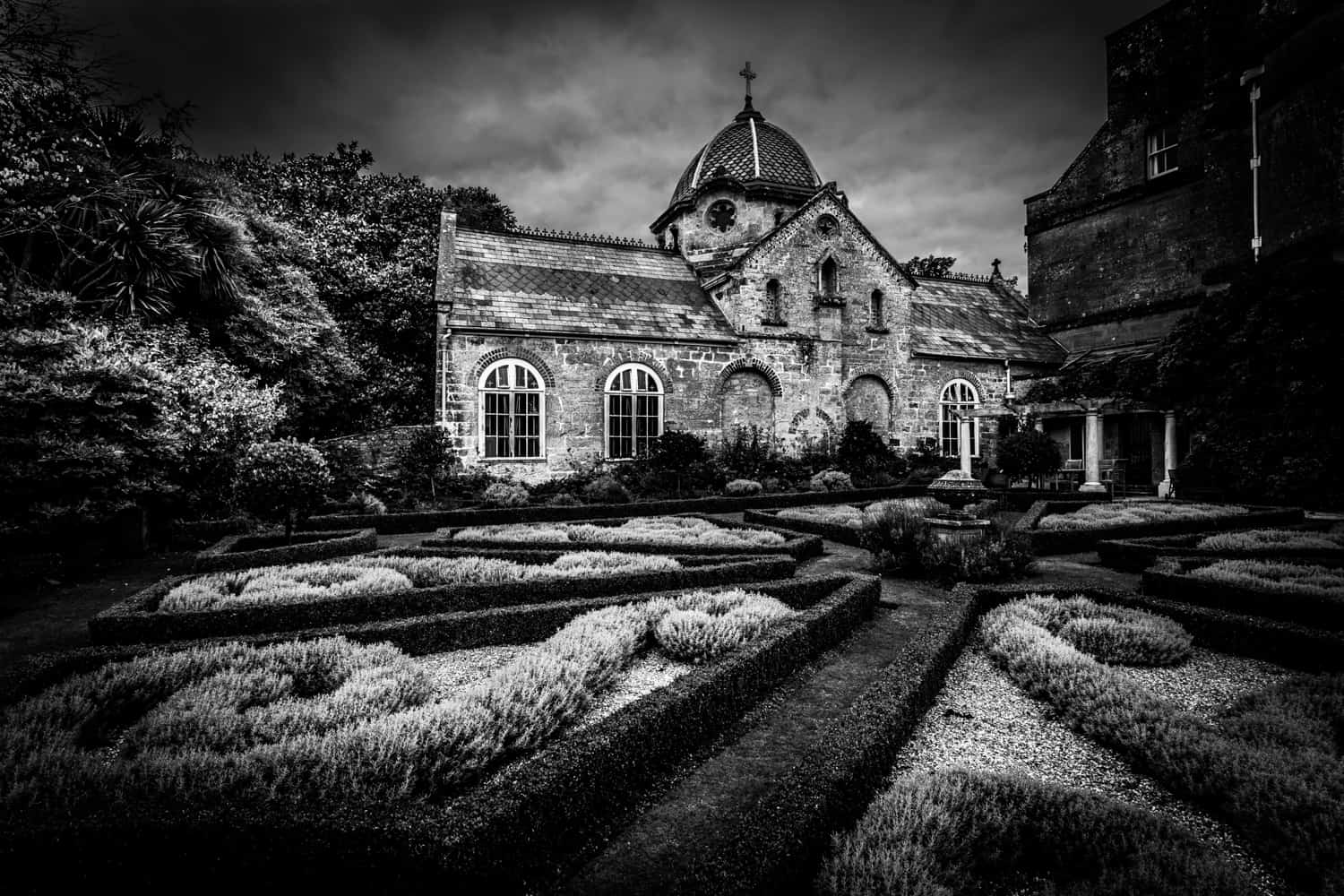 Well todays shot was meant to be an example of one of those essential things for a property photographer in England to be able to do.
Sky replacement.
I was prepping this image of Chideock Church in Dorset to receive a nice blue sky with white fluffy clouds, instead of the grey clouds that were actually there on the day of the shoot.
And then I clicked on the black and white button in Lightroom by mistake! And there it was. It just needed a bit of drama adding, more darks, more contrast, more whites, all to get that very much in vogue dark moody, almost Gothic look.
And voila! A great black and white shot. An absolute bonus.
So I am sharing this good fortune with you. All the processing for this shot was done in Lightroom, including a delicate crop to get just what I wanted in for this look and feel.
Check my blog tomorrow at
http://rickmcevoyphotography.co.uk/blog/
for the sky replacement story, showing the original RAW file, the edited file with the original sky and the final, sky replacement shot. As I said a necessary skill for a property photographer, as the British weather is so unpredictable you can't really avoid shoots in bad weather, especially to meet client deadlines. So unfortunately this requires opening up Photoshop, and takes some time to do, but well worth knowing and practising if you need to.
You can also get to my property photographer page from the link below
http://rickmcevoyphotography.co.uk/property-photographer/
where you can see a selection of photographs of commercial property
#property photographer
#photographs of commercial property
#property photographer Bournemouth
#property photographer Poole
#property photographer Sandbanks
#property photographer Dorset
#property photographer Cornwall
#property photographer Devon
#property photographer Hampshire
#property photographer London
#property photographer Surrey
#property photographer Wiltshire
www.rickmcevoyphotography.co.uk