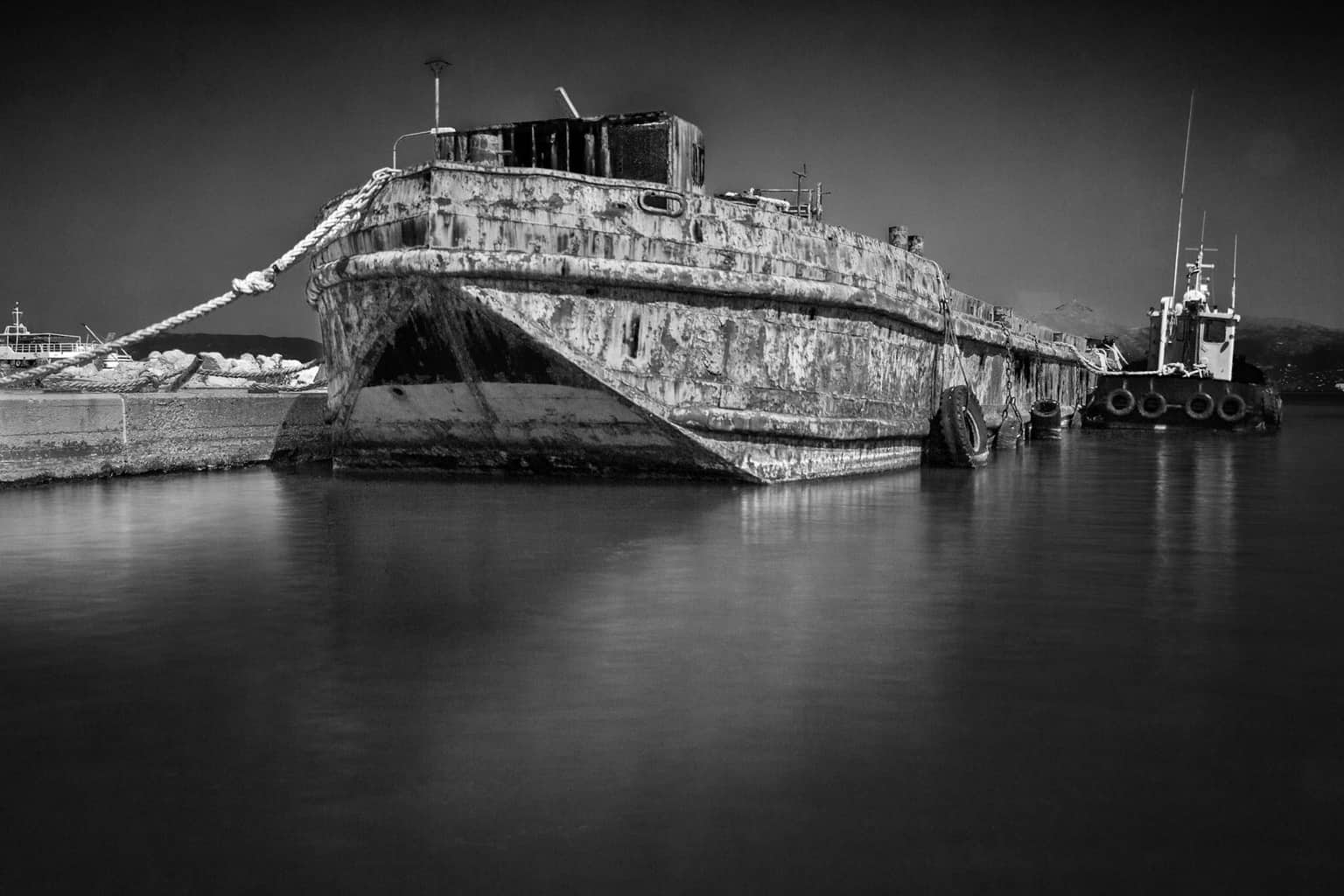 I had to be a bit careful with this image, which was a long exposure of 6 seconds. Too much black and the image appears grainy. But I had a good idea how I wanted this image to end up, so this is what I did in Nik Silver Efex Pro.
Preset
Not may of the presets worked. There was a huge variance in how the images looked. Full Spectrum looked really so I went with this. This preset gave me exactly what I was looking for. A great start to the production of the black and white image I was after.
Filter
Red filter. For a change! I like the virtually black sky, giving the image an almost surreal feel.
Dynamic brightness
The sky might be dark but I still want the boat to be bright. This picture is about the boat, and all the textures and tones. I want the boat to be the brightest part of the image. Dynamic brightness is great at doing just that. I increased the dynamic brightness to 62%.
Vignette
The original colour image did not have any vignette applied at all. It did not need one. But for the black and white image I added Lens Falloff 1 which finished off the image nicely.
Done
And it is nice to work on subjects other than buildings. My work as an industrial photographer might not be as frequent as my work photographing buildings, but it is a significant part of my commercial photography work. 
Tomorrow my big post about how to organise your images in Lightroom. 
Rick McEvoy Photography Blog  
Monday 31st October 2016