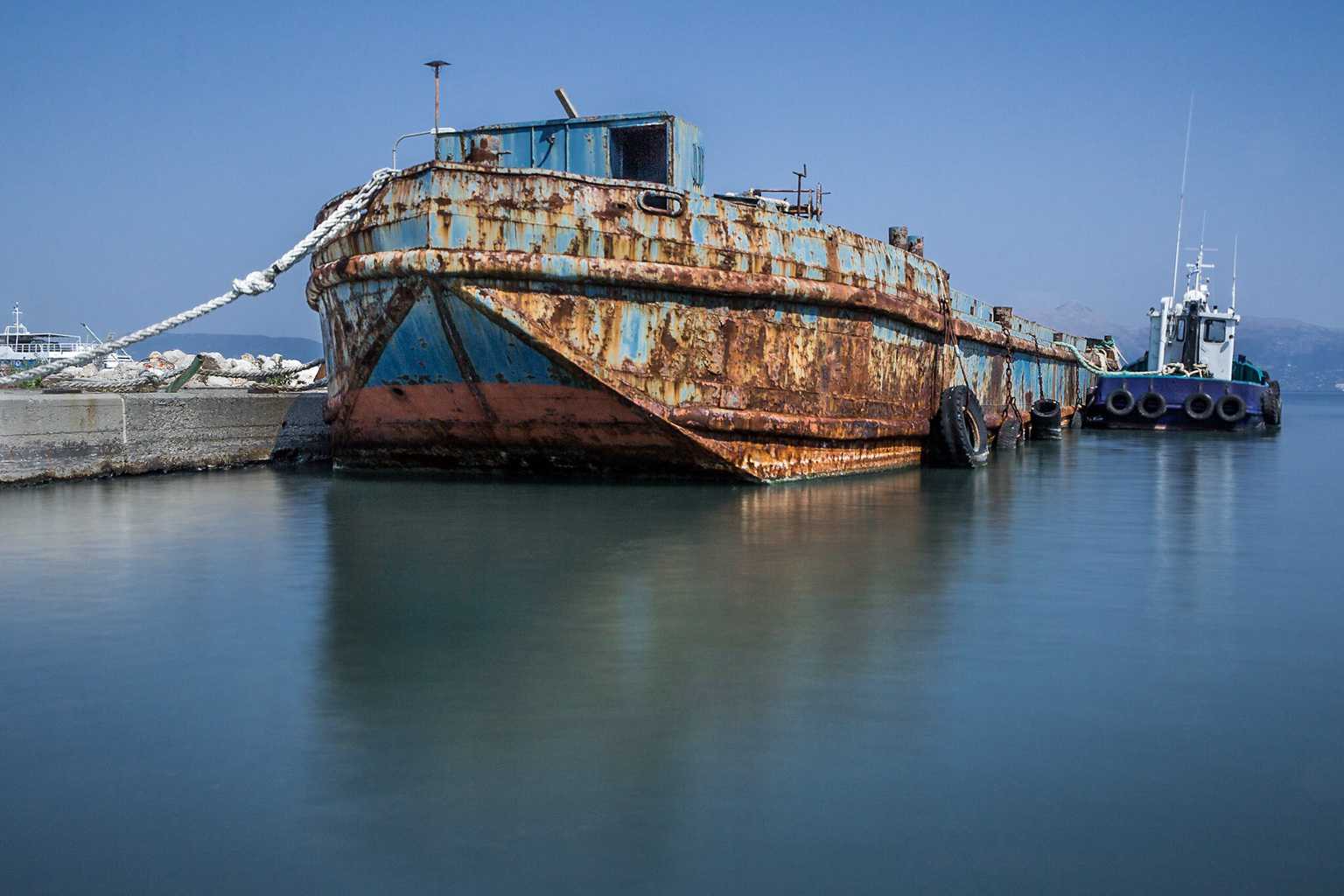 I am a photographer. I cannot walk past a rusty boat. I just cant do it. It is the same with jetties.  
So this is how I ended up with this picture of a boat in the port in Corfu Town. 
Yes I was on holiday. But I took my camera. And a piece of kit called the Platypo Pro. 
I am going to write another post about the set up to take this image, but for now I will stick to this image and one key point of long exposure photography, especially in daylight.
I took quite a few long exposure images of this boat. This was the only one that was sharp. I have deleted all the others. They are of no use to me. 
And by the way, deleting the other images, leaving myself with just the one image I want to keep, is a great thing to be able to do. I will never have the problem of duplicate images. I have kept so many images over the years which were similar or identical to the one I edited. Why? I guess I wanted to keep them just in case.
Just in case of what? I have no idea. But you live and learn. And I have learned to get rid of stuff I don't want and have no intention of editing. 
So just one image left.
This one. 
As well as the Platypod Pro I used one of my other favourite bits of kit, my Lee Big Stopper ND FIlter.  
I will talk about this on another post. The point I was getting to, eventually, was that this was a long exposure.
6 seconds to be precise. In broad daylight. In Corfu. In the summer. At 10.22 in the morning.
Yes 6 seconds, at F16, using an ISO of 100.
I took images up to 30 seconds long, but the boat was moving too much. This picture was just fine. 
With long exposures using the Lee Big Stopper you often get a blue colour cast.
To remove this bue cast I used the HSL Panel, and with the Targetted adjustment Tool reduced the saturation of the blues.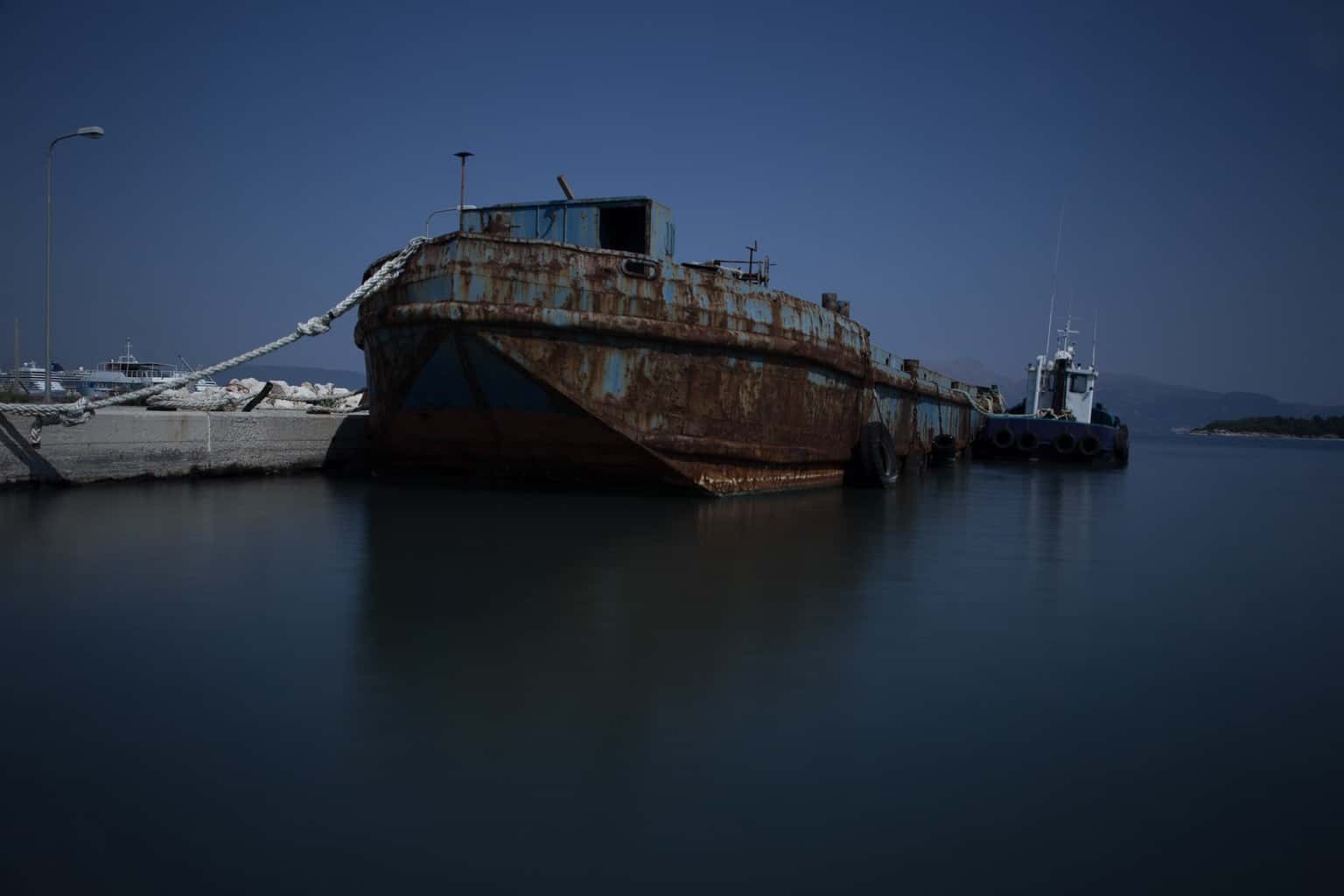 This is the unedited imaged, the RAW file with absolutely nothing done to it. 
Quite a difference!! 
Rick McEvoy Photography Blog
Sunday 30th October 2016