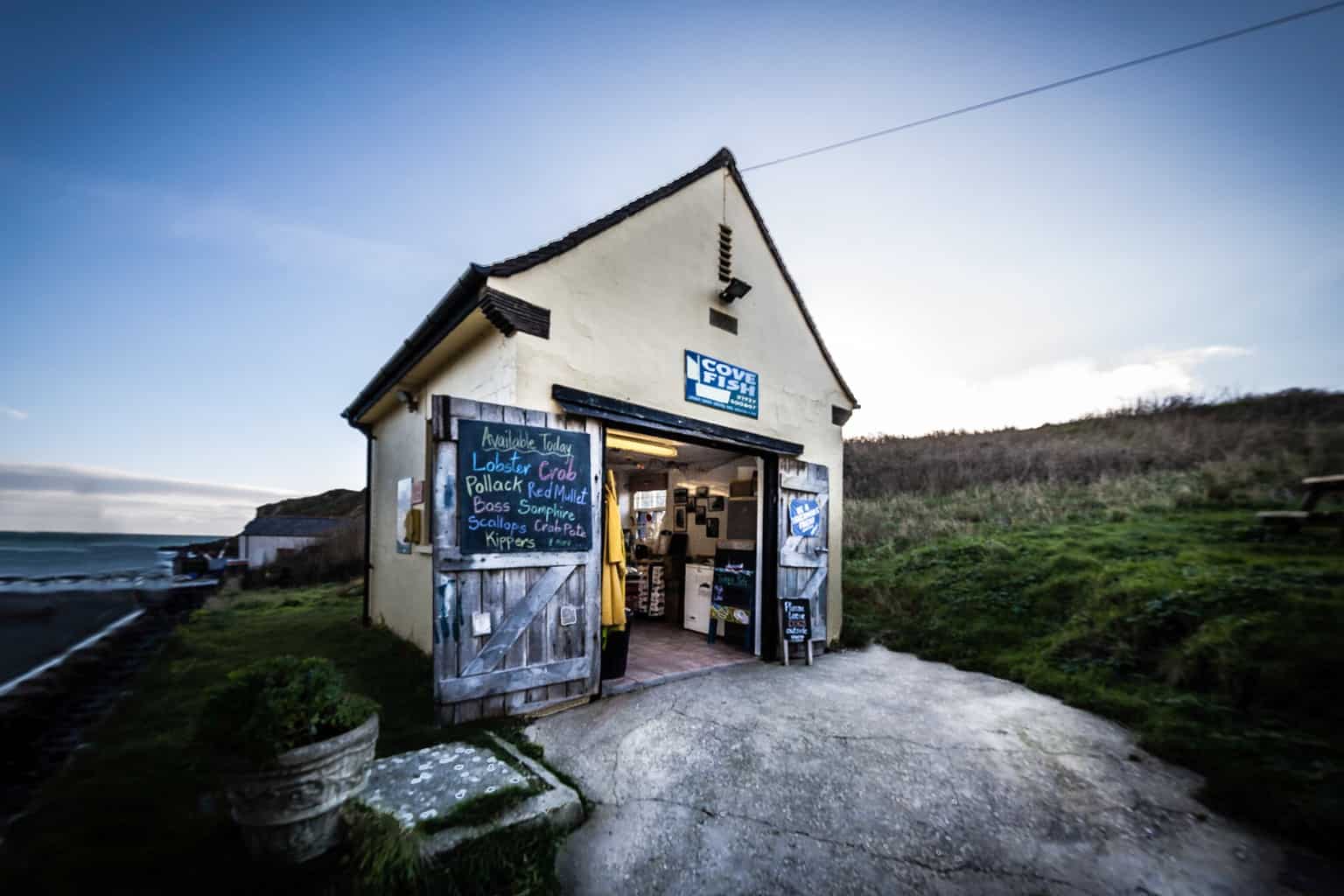 I am drawn to this image. Lulworth Cove is such a magical place, yet I am drawn to the fish shop on the way down there.
I have revisited my previous edit. Just a few more tweaks is all I want to do.
I have done a little bit more with the crop – I left the power line in deliberately, and aligned it properly with the corner.
I have also cropped in a little bit tighter.
I also darkened the edges (using the burn tool) either side of the shop to make the light appear to be coming out of the shop – like the shop is illuminating the scene.
I am going to stop there as I like this effect now.
I am happy with this image. Shall I do a black and white image too?
Why not.
Rick McEvoy Photography Blog
Thursday 1st December 2016