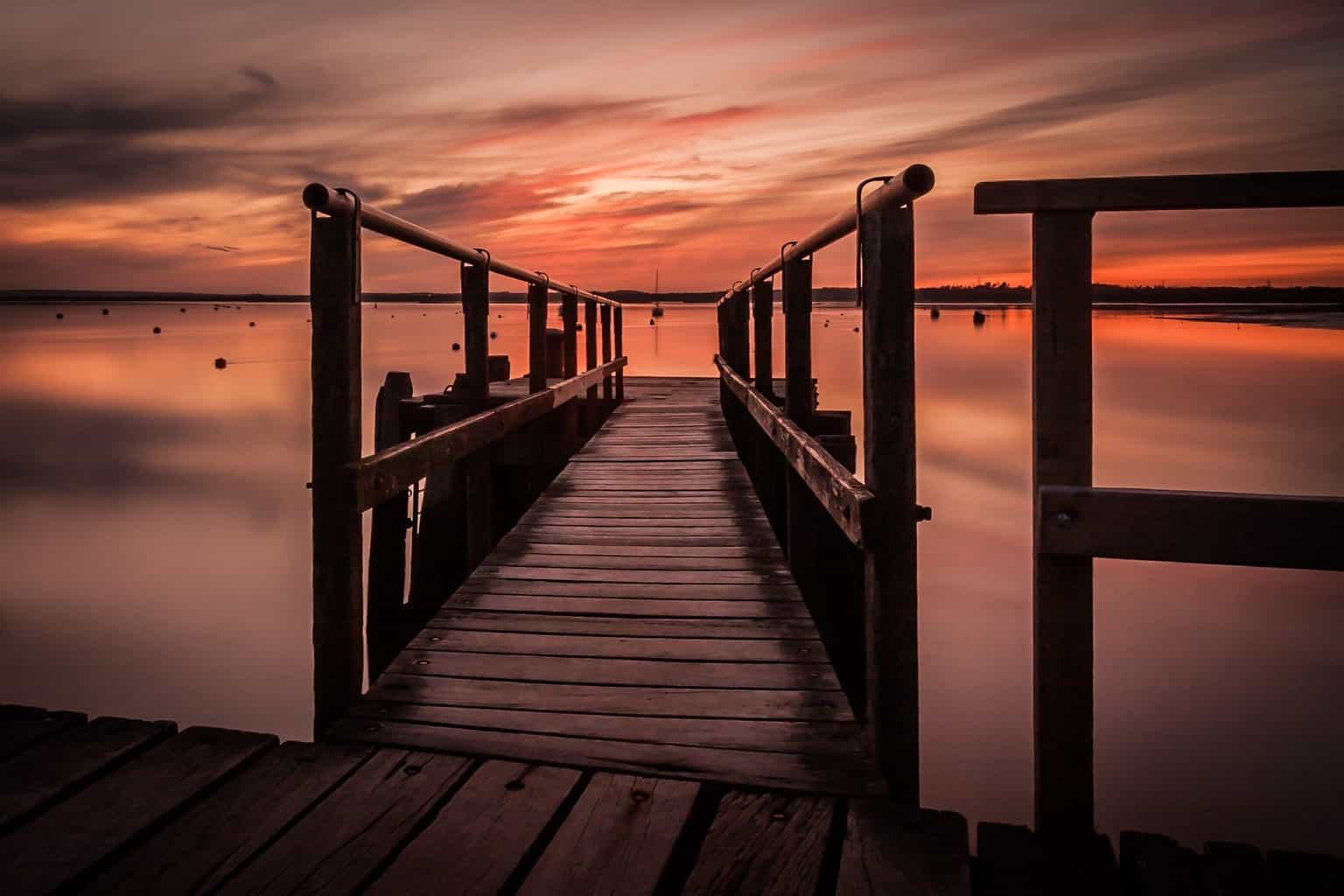 This is an old image but a new edit.
This is the thing when you go through your Lightroom Catalogue. Well this is what happens to me. I start off with the best of intentions then come across an image like this.
What can I do?
I have to do a new edit.
And here it is.
I love water like this.
The exposure for this image was 40 seconds at F22 on my Canon 5D with Canon 17-40mm lens.
White balance was a challenge. This was very much a manual adjustment.
All the processing of this image was carried out in Lightroom. The other major thing I did was crop straight and tighter.
But this image is all about the mood. The calmness. And the colour.
I took this picture from one of the jettys in Hamworthy, which can be found within Poole Harbour, sort of on the way to Wareham (gateway to the Purbecks!) by river.
I absolutely love capturing sunsets using a long exposure to flatten out the water.
This is a  perfectly legitimate photographic technique to me – I have not done anything to this image other than enhance what is there. The flat water was captured by using an ultra long exposure of 40 seconds, mounted of course on a sturdy tripod.
I can now take long exposures like this is daylight using my Lee Big Stopper neutral density filter.
But this picture was just me, my camera on my tripod, and time. I took the image at  just after 6pm one very early March evening, plonking my tripod down on the jetty and letting the sun disappear over the horizon.
Once the sun has gone the magic really begins, with all those fantastic natural colours bathing the scene.
I like this image a lot. This is what my photography is all about when I am not photographing buildings.
And there is a question on this image which I will ask in a couple of days – see if anyone has noticed…..
Rick McEvoy Photography Blog
Sunday 4th December 2016