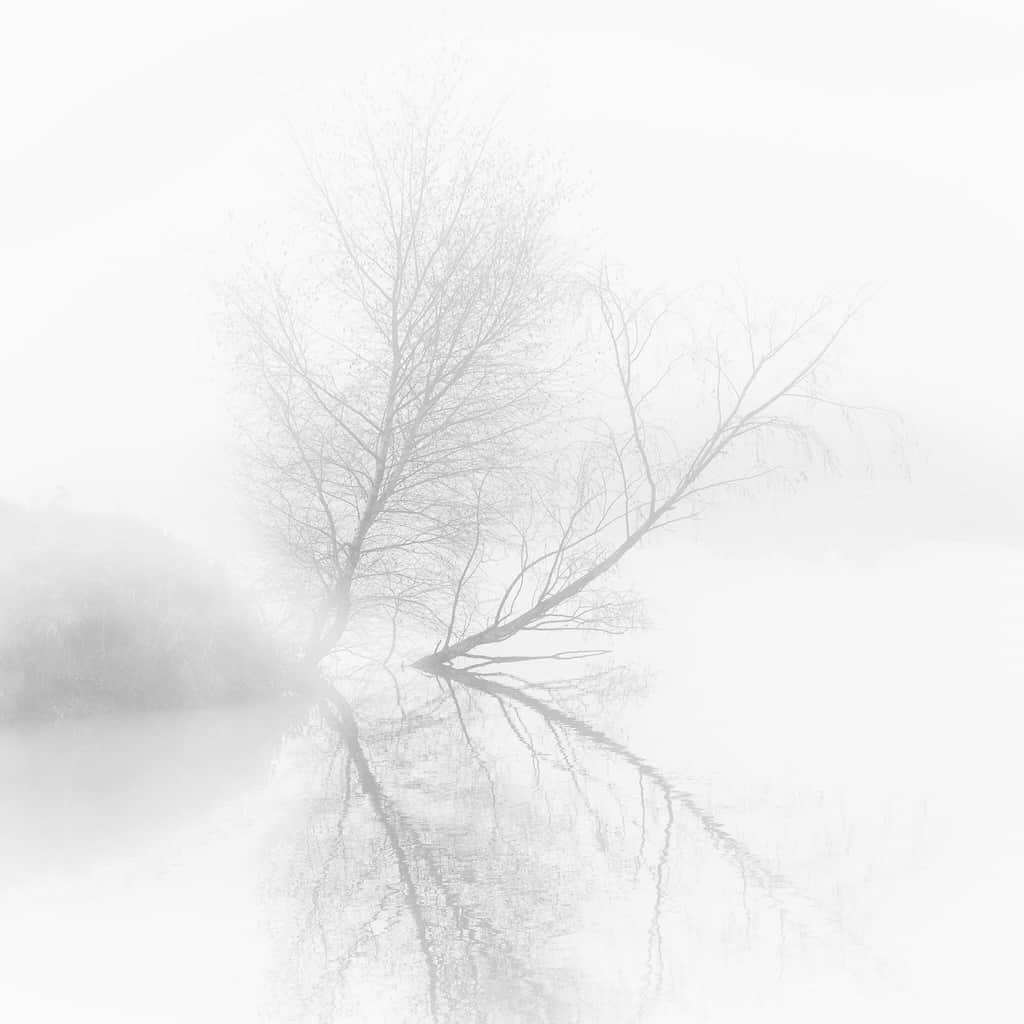 This kind of image needs subtle adjustment.
I want to make the image more light and airy and ethereal. Enhance the mist. And enhance the feel of the colour version of this image.
Time for subtle black and white processing using my go to black and white conversion software, Nik Silver Efex Pro.
As ever I started of trying out the presets. Not all of them but my favourites. It saves me time.
Starting with the neutral preset I just scroll down the presets until I get something I like.
Some of the presets in Nik Silver Efex Pro didn't work for this image. They took it to places I did not want it to go..
But happily quite a few did a great job. Well the job I want for the look and feel I want for this image.  It is really a question of how far I want to go with the black and white production.
Preset
The preset I chose was Full Dynamic Smooth. It just worked, enhancing the simplicity of the image.
Filter
The yellow filter made it ever so slightly lighter in the dark tones. A very subtle tweak.
Brightness
I increased the overall brightness a little, 13%, then pushed Dynamic Brightness to 53%.
Vignette
There is only one way to go with this – white frame 1.
And there we have a nice, subtle, mystical black and white image.
Original photography by Rick McEvoy
Thursday 8th December 2016