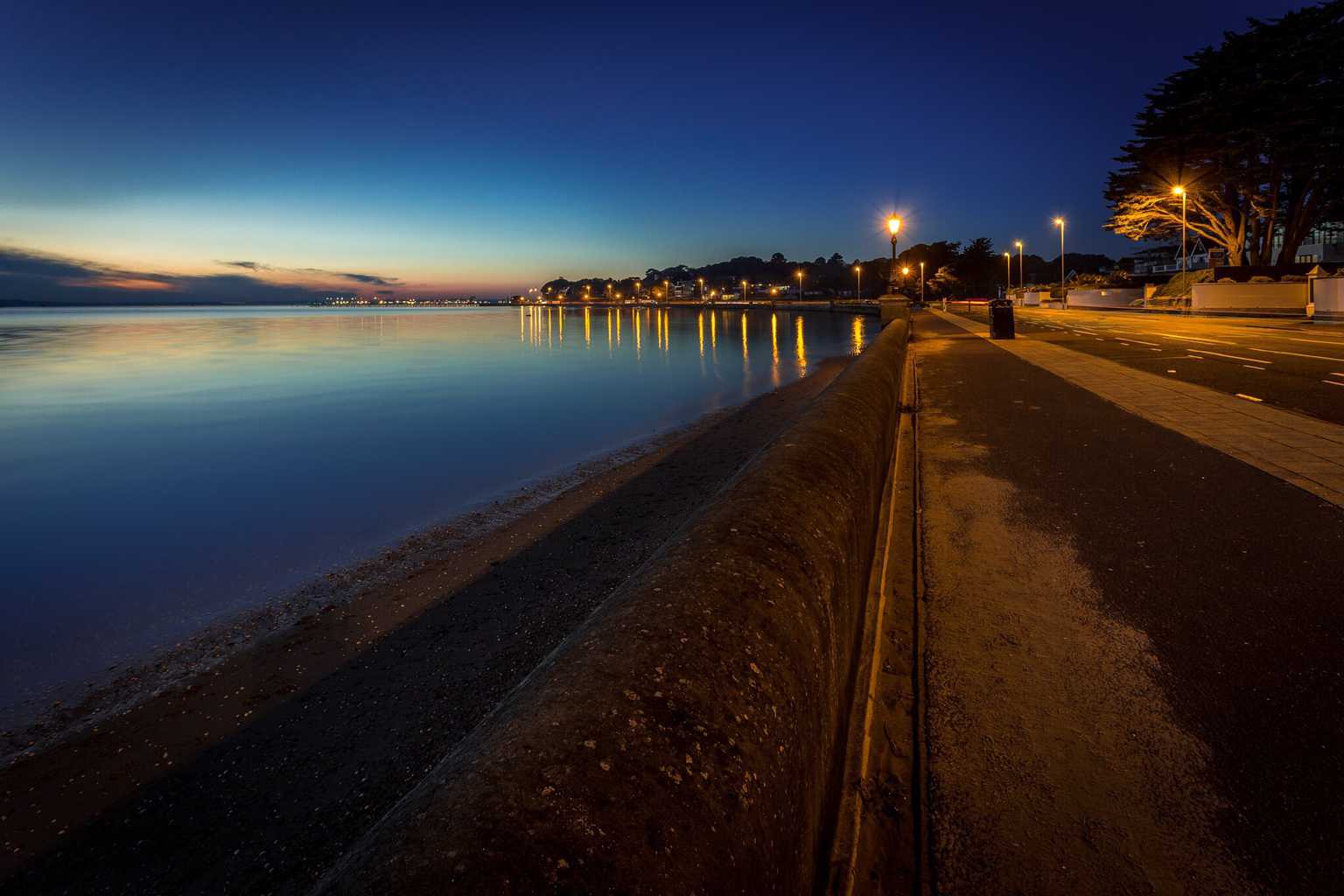 OK so one of my favourite locations is Sandbanks in Poole, Dorset. And one of my favourite locations in Sandbanks is Banks Road. 
This is why. Stunning.
Some of my best images of Dorset were taken in this location. And I will add this one to my favourite pictures of Dorset catalogue. 
I took this shot last week, and processed it this morning. This is another HDR merge of 2 from a bracketed set of three images. I wanted to get the full range out of this image – all the shadows, all the highlights. And of course that fantastic light which you get at blue hour. 
If you have not heard of blue hour it is the hour after golden hour (I think). Well it is definitely the hour when the sky and the land and the sky are of a more similar brightness level. And it is a great time to get that killer image of a building. The inside comes out with the lights on and is there is still some light in the sky.
And there is the blue. Everywhere. 
Blue hour really is my favourite hour. I recommend you have a go at shooting at this time whatever your favourite subject matter is – architectural, landscape, portrait, commercial – it really doesn't matter. It is all about the light. 
Back to the image. 
Taken on my Canon 6D, 17-40mm F4L lens on a tripod. I say on a tripod as I am not precious about my tripods, and I have a Manfrotto and a Gitzo, and am not really sure which is which, or which one I used.
I tried doing a 3 shot pano at this location, but it didn't stitch together at al well. Thankfully I took this shot as well, looking towards Poole Port and Poole town centre.
That is why it it so important to work the location you are in to see what you can get.
You can see the last of the light from the sun, which has vitrtaully lost its orange sunset colour. Hence the blue, perfectly reflected in the water. 
And a lovely deep blue it is.
I hope you like this brand new Dorset image, which I will be placing on one of the following web pages
Dorset photographer page
http://www.rickmcevoyphotography.co.uk/dorset-photographer/
Poole photographer page
http://www.rickmcevoyphotography.co.uk/poole-photographer/
Sandbanks photographer page
http://www.rickmcevoyphotography.co.uk/sandbanks-photographer/
Thanks for reading this post – come back to my blog tomorrow at
http://www.rickmcevoyphotography.co.uk/blog
for another post about something new and interesting