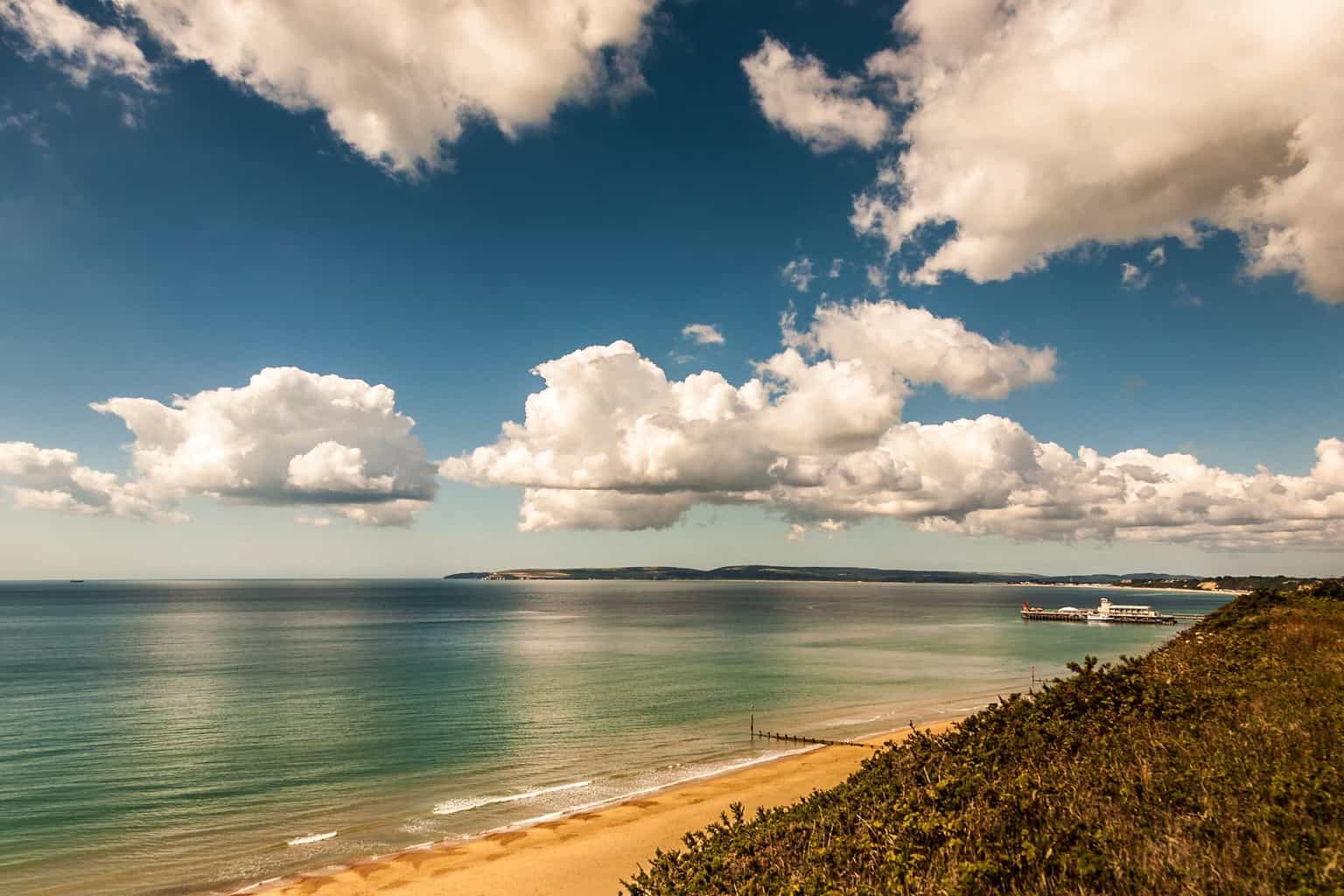 I thought it was about time I posted one of my pictures of Bournemouth.
I have a vast catalogue of images of Dorset, but the other day I had a thought. I hardly ever seem to post, or even look at, any of my pictures of Bournemouth. Odd considering, I have a "Bournemouth Photographer" page, and the town as lots of lovely views to be captured.
You can get to my Bournemouth photographer page by the way by clicking this link
www.rickmcevoyphotography.co.uk/bournemouth-photographer
where you can see my, erm, pictures of Bournemouth…..
So here is one of those Bournemouth images. Taken from the road above the sea front that takes you to Boscombe. I particularly like this view as you can see all the way from the pier to Old Harry Rocks in the very background.
Over to the right is the entrance to Poole Harbour, where you can find the chain ferry, and also Sandbanks (a place I post images from much more frequently). Behind the hills to the left is Swanage Bay.
So lots to see, and another reason I like this image is the typically English weather – bright, sunny with nice fluffy white clouds – a very common sight down here in the summer.
And I like the colours, which are as seen and typical in England – the sea really is this colour over here! And look at the reflections off the sea – fantastic.
That is how flat the sea was that day. And why I stopped the car and made the effort to capture this scene. This is often how I work. I see something I like, so I stop and look at it. A lot of times I do not even get my camera out – just stop, look, and think. But every now and then I do. It is important for me that there is thought behind this process – I am always looking and thinking.
So there you have it – Bournemouth does not need to feel left out any more! I really need to take some more photographs of Bournemouth, which I go through quite often.
Thanks for reading this post, and please pop back tomorrow for a boring post about missing files in Lightroom and backup strategies. No really that is what I am writing about, after what happened to me this morning! It is actually an important subject and hopefully I will be imparting some crucial advice, so make sure you come back to
www.rickmcevoyphotography.co.uk/blog