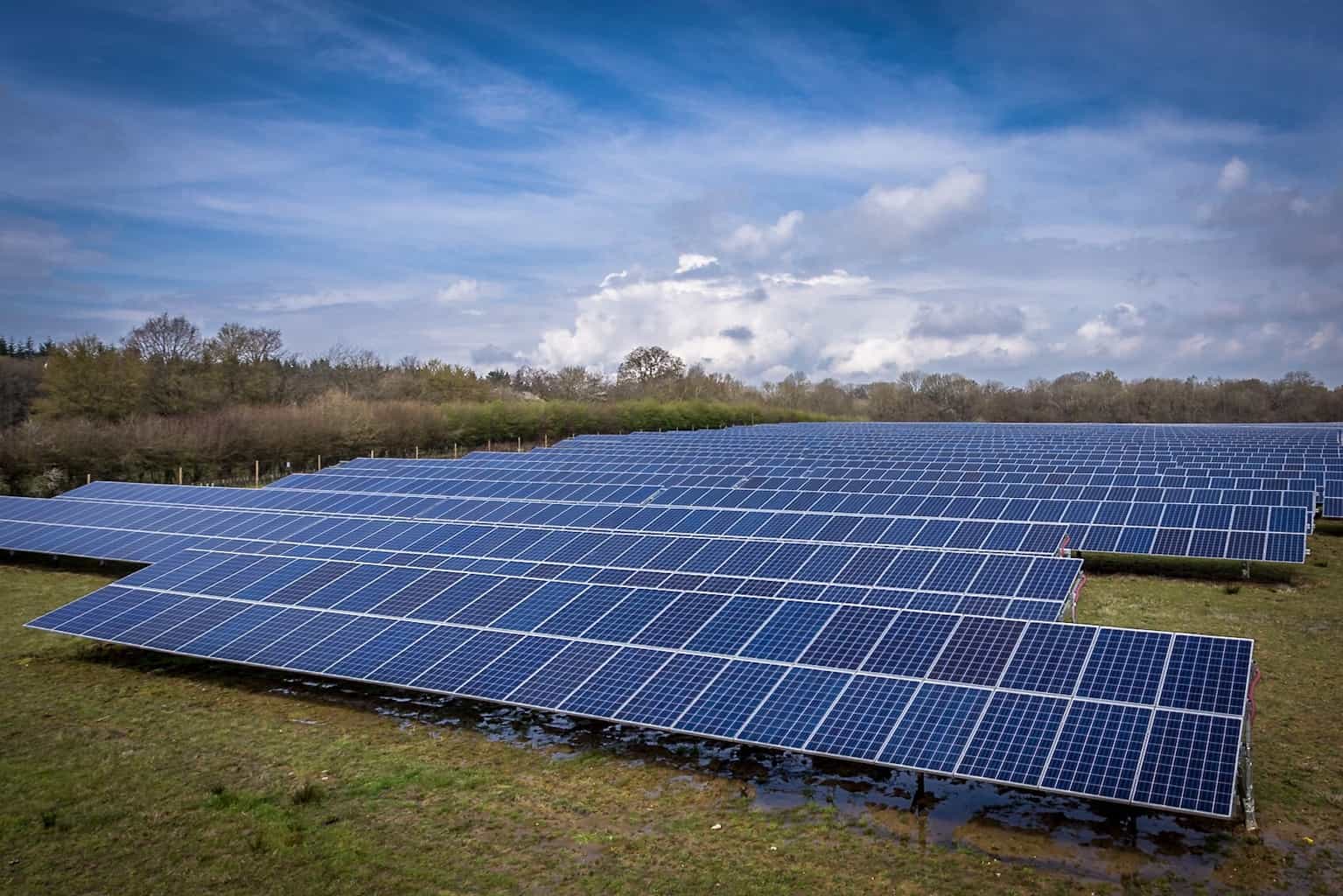 This is the kind of thing I am talking about. A photo of a photovoltaic farm, or solar farm, photographed from my new high level photography equipment. 
This particular installation is not visible from the main road, I just noticed reflections from the panels when driving past. 
This is the kind of industrial photography that will benefit from my new point of view. 
And due to its lightness and flexibility I can easily us this equipment to photograph live construction sites and give a different view. In fact I will be able to photograph all types of industrial installations and provide something different to clients. 
In practical terms I am able to photograph up to 5m above ground level without impacting on any activities around me.
When I am photographing new homes in construction the optimum height is the middle of the front facade, which also gives straight verticals as you at viewing from the middle and not from below. And when I am photographing residential developments I can get a great view looking down from above roof level.
Back to the industrial photography. 5 metres will give me the height I need for probably 95% of my industrial photography work. And when photographing construction sites my 5 metres can start on the top lift of the scaffold. 
The opportunities this kit offers me is growing all the time – I will reflect on this and new potential uses, and of course practise in a variety of environments. 
Thanks for reading this post, and check out my industrial photography page at www.rickmcevoyphotography.co.uk/industrial-photographers  where I will be posting more new images using my wonderful new high level photography equipment.