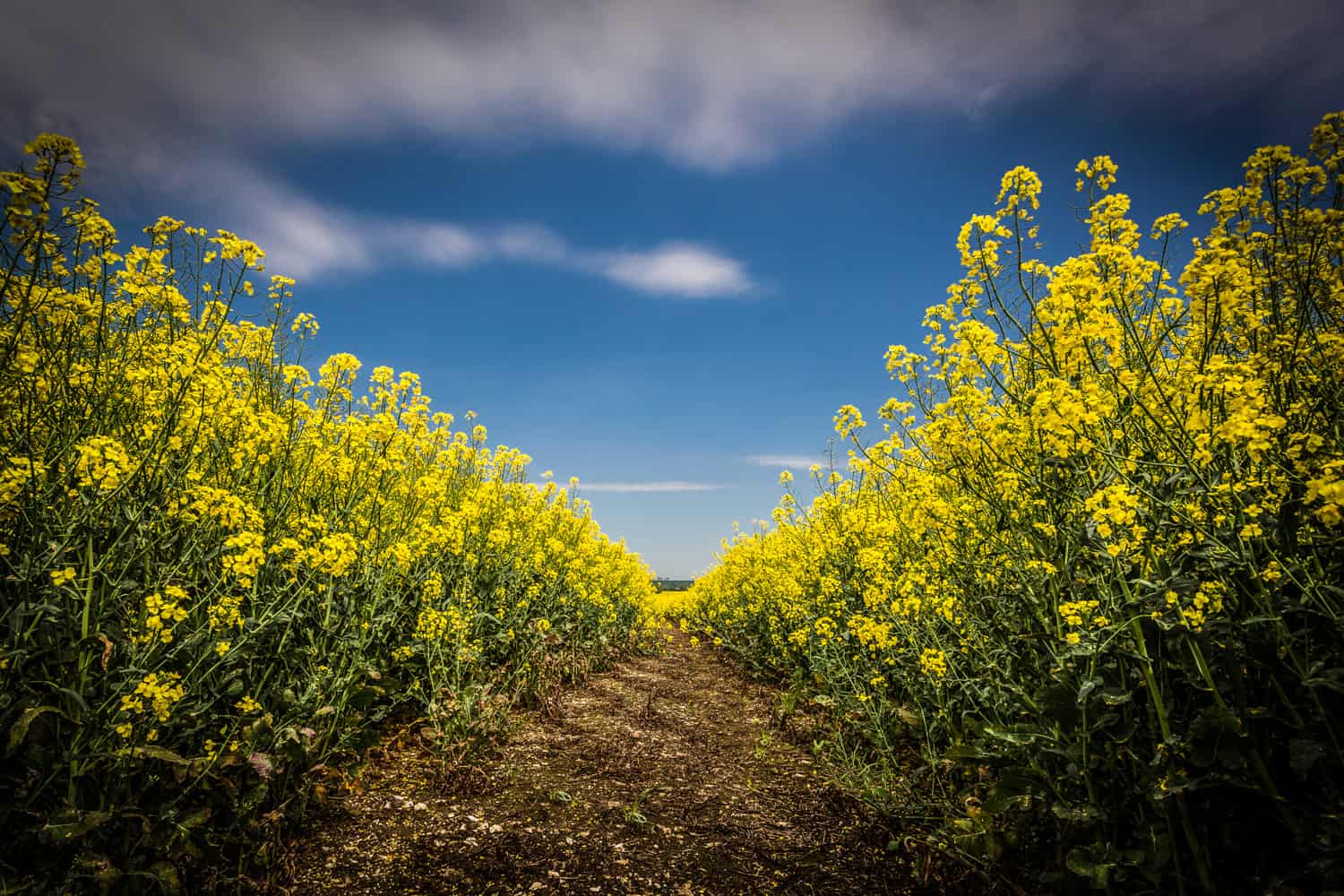 This is the final edit. Well final colour edit that is. I have added some drama to this Hampshire landscape photography image in Lightrom. 
I have made the image bolder and made the colours deeper and stronger. 
This image really works for me now. 
Landscape photography gives you the space and the freedom to go a bit further than commercial architectural photography work does, as you don't have the constraints of someone else's needs.
I enjoy both as each pushes the other forward for me.
My landscape photography work is where I process my photography with freedom. I don't always get things right – far from it – but I enjoy the space and freedom to experiment.
Without commercial time constraints I can play with images. The previously posted image I liked, but I prefer this image which is bolder and stronger. A slightly tighter crop has helped the finished image as well. Another thing I have noticed recently is that I am doing more tight crops of shots, as well as the long wide views. Getting in close on a subject really gives you images with punch and dynamism.
It is all about working the scene, getting all the angles, and covering the different viewpoints, high, low, left and right. Then getting back and getting the very best you can out of what you have captured.
So this image goes into my Hampshire photography collection as the first image. That is a great start.
If you are wondering how I organise my images this is a great tip.
I put things I am working on in collections in Lightroom, which I sync to Lightroom Mobile, allowing me to review the images anywhere I am where time permits. I did some very productive work the other day getting my tyres changed! And having just discovered how to reorder collections in Lightroom Mobile I can a bit more than I thought I could which is good.
Thanks for reading this post – come back to my blog tomorrow at  http://www.rickmcevoyphotography.co.uk/blog for, erm, not sure yet but it will obviously be something informative and entertaining!!