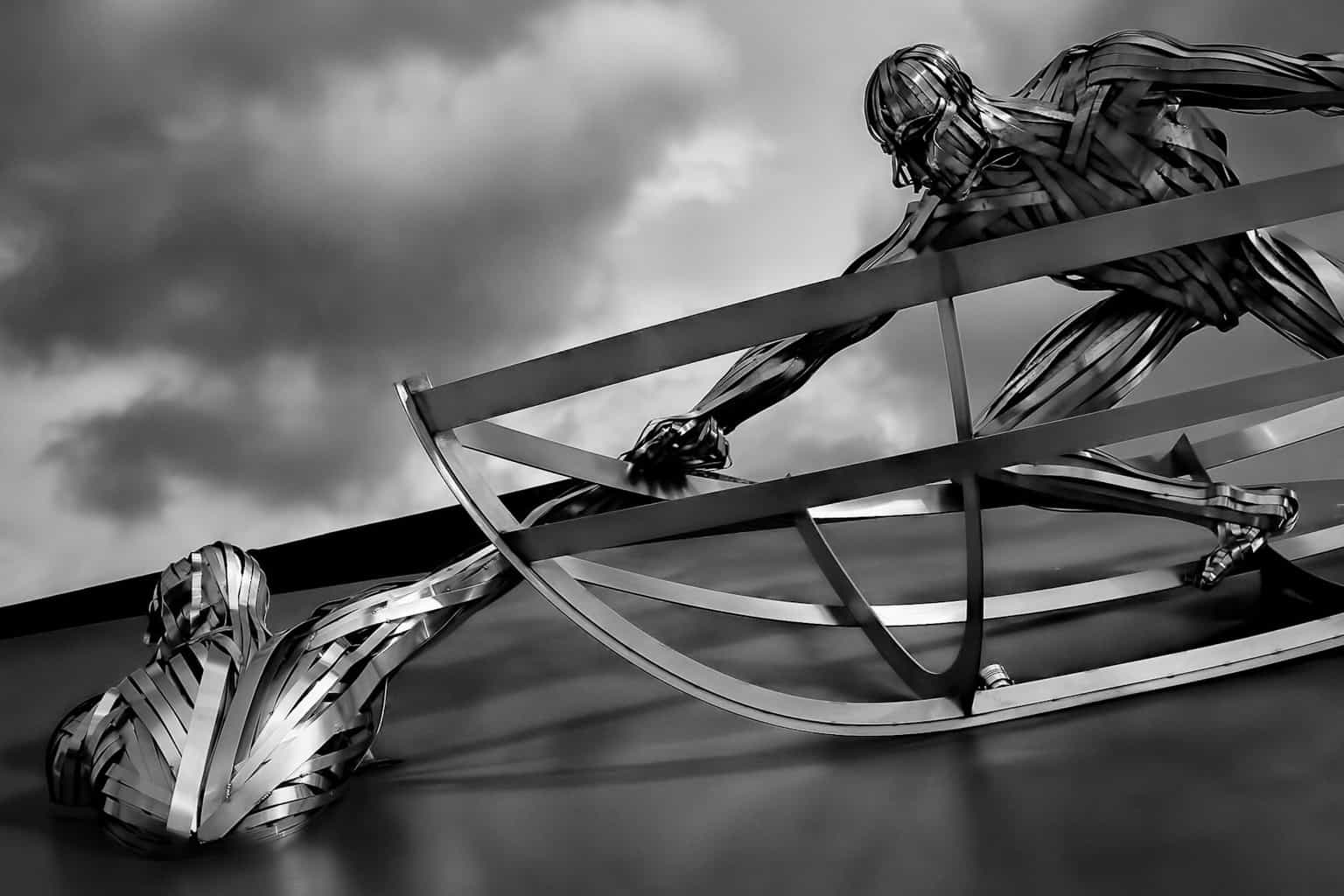 An old picture of Dorset re-edited using Nik Silver Efex Pro. This is a picture of the RNLI Memorial In Poole, Dorset.
This is an old image that I have further edited, using a tighter crop and processing to black and white in Nik Silver Efex Pro.
And I have a plan for a reshoot which is just waiting on the weather I want – I am going to do a daylight fill flash shot when the weather is right. Keep coming back to my blog where I will post this new picture of the RNLI Memorial, hopefully with a different style and feel to it. 
I am an architectural photographer in Dorset specialising in architectural, construction photography and industrial photography.
Mos on my work is done in Dorset and Hampshire, but I am happy to travel further afield.
I also take landscape photography pictures which are available for purchase via my two stock agencies, Loop in the UK and The Inage Brief in the USA.
You can contact me via my website at http://www.rickmcevoyphotography.co.uk/contact and I will happily discuss your commercial photography enquiry.
http://www.rickmcevoyphotography .co.uk