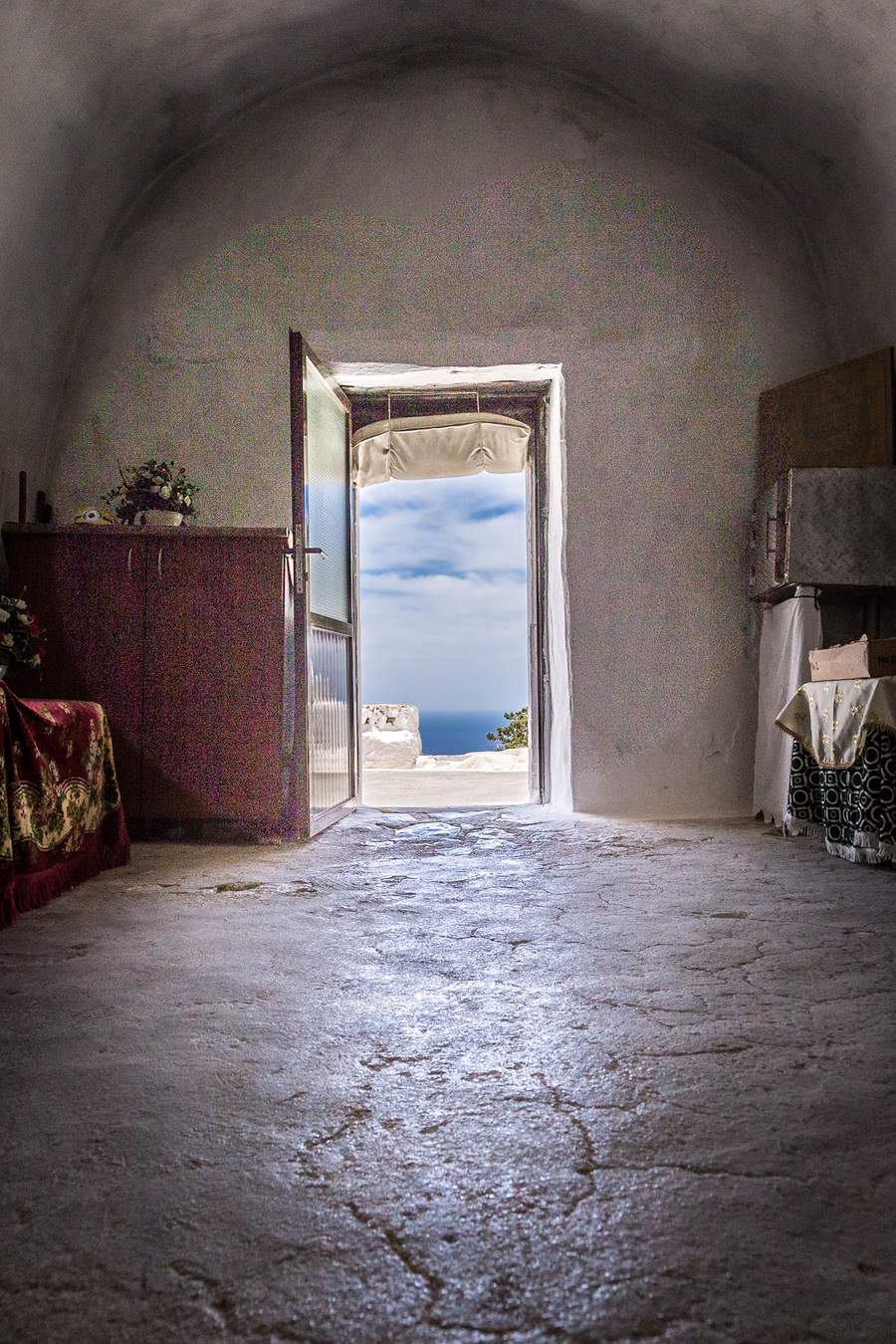 And back to the main subject of my blog for today. This is the picture of the interior of the church on the site of the castle at Monolithos in Rhodes. You will have probably worked out by now that this is one of my favourite locations for landscape and indeed architectural photography in Rhodes. There are so many great things to photography here.
This image needed an HDR capture. The dynamic range from the inside to the outside was massive.
So three images were taken. The set of three bracketed images was captured in AV mode. I had to pre-focus on the floor using back button focus, then move the camera to frame in Live View.
All this sat on the floor. Waiting for the other visitors to go and give me a clear view.
The beauty of this location is one of the problems. Other people want to see it. This is of course fine – I had not booked a private viewing (note to self), but I didn't really want other people in this shot. The wall you can see is a popular place for people to stop having climbed up to the castle in the baking heat of Rhodes.
So it took a while to get this picture.
So I get home and check out the metadata. Something not quite right…..
Here are the settings used.
Image 1 – 1/4000th second, F8, 24mm ISO 1600
Image 2 – same settings as I had my ISO too high!!
Image 3 – 2 stops overexposed, 1/1000th second F8.
All taken on my Canon 6D and Canon 24-105mm lens.
ISO1600?
In that light?
What happened was this. I pushed my ISO to 1600 to photograph the inside of the church from the door. Even in that bright daylight the church was very dark inside.
So when I photographed looking out I forgot to change the ISO back to 400, meaning that the correct exposure was 1/400th second. The second picture, meant to be 2 stops underexposed, was actually taken with the same settings, as the shutter was at its maximum.
The final image I like so all is fine and good with this one, but it goes to show how easy it is to remember to change settings back to where they should be.
That is why I like my standard set-up, I don't need to worry about this.
I will post the images before editing for completeness.
The final shot has ended up with a bit of a gritty feel to it which I quite like.
Tomorrow some Lightroom news from me.
www.rickmcevoyphotography.co.uk/blog