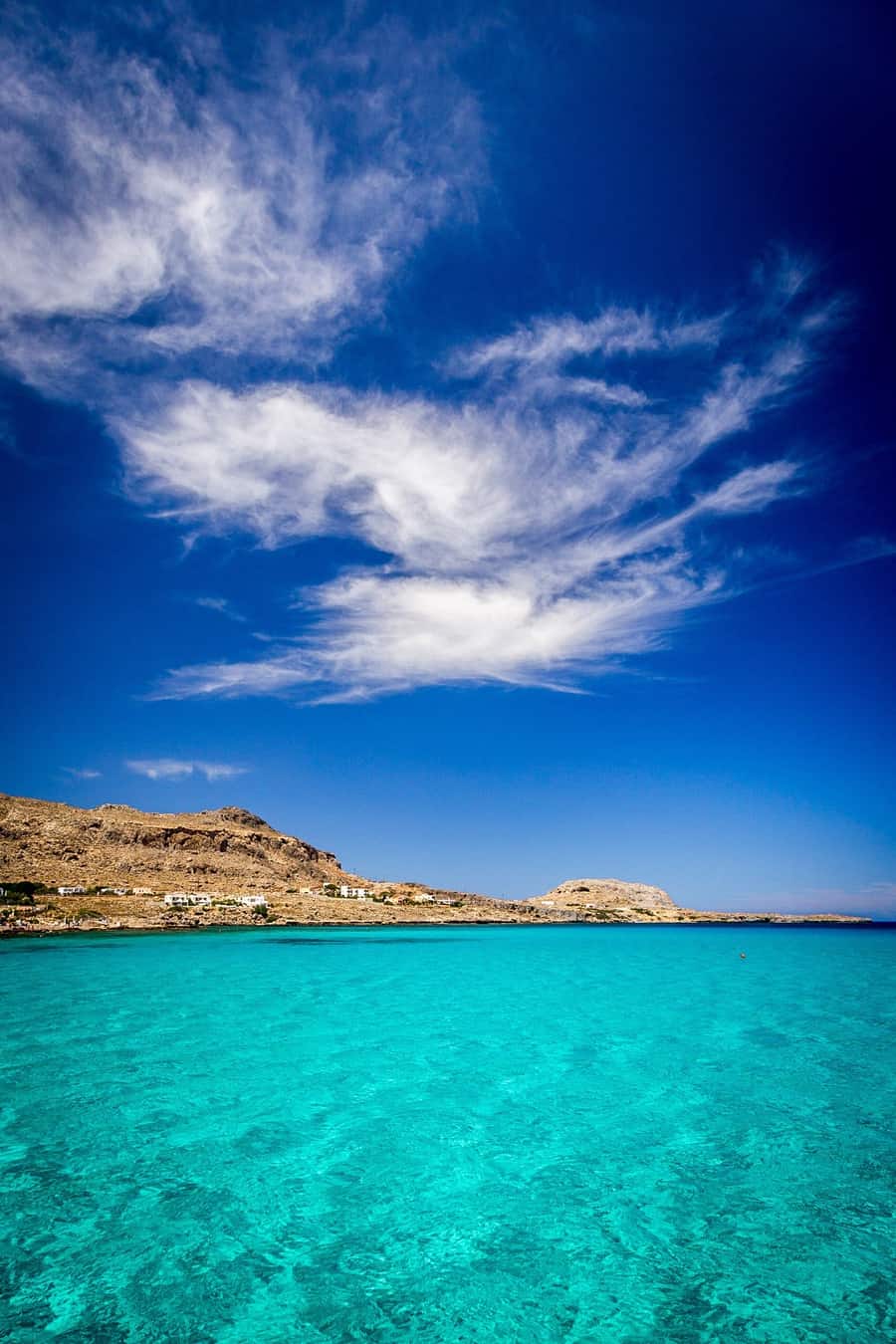 I always carry a circular polarising filter with me in my camera bag. It is one of the go to accessories for a landscape photographer.
My every day gear back is a Lowe Pro back, which I will write about another time.
The bottom half of the bag is a camera compartment, where you will find my Canon 6D and Canon 24-105mm lens. 
The top half is half an empty backpack, and here there is a little pocket where my circular polariser lives. 
As I said I don't use it often, and when I do use it it is for a reason. 
Like this picture of the blue sky and the aquamarine sea in Navarone Bay, Rhodes, Greece. 
As you drive south from the lovely town of Lindos towards Pefkos and Lardos you get glimpses of this fantastically colourful see in front of you on the left hand side. The sea really is this striking colour. I used the polarising filter to ensure I captured as much of the colour as I could. 
Not only does the circular polarising filter help to capture the depth of these colours, it also reduces the glare and reflection off the surface of the water.
Yes the colours truly did look like this. Could be the Maldives!! 
This is a single image, no HDR required. 
Image capture as follows. 
Canon 6D, Canon 24-105mm lens, using a focal length of 34mm. 1/250th second, F8, ISO200. Captured using Aperture Value mode. 
Oh yes. Taken from the glass bottomed boat from Pefkos to Lindos!! 
Processing of this image was very quick, as everything was already there, just minor tweaks in the basic panel were all that was required. 
So a nice quick edit producing a nice colourful image.
Talking of nice colourful images reminds me – I must produce a black and white version of this picture of Rhodes and see how that works. 
Taking away the colour will give this image a completely different context and character. Pop back to my blog soon for this and some other black and white travel photography images.