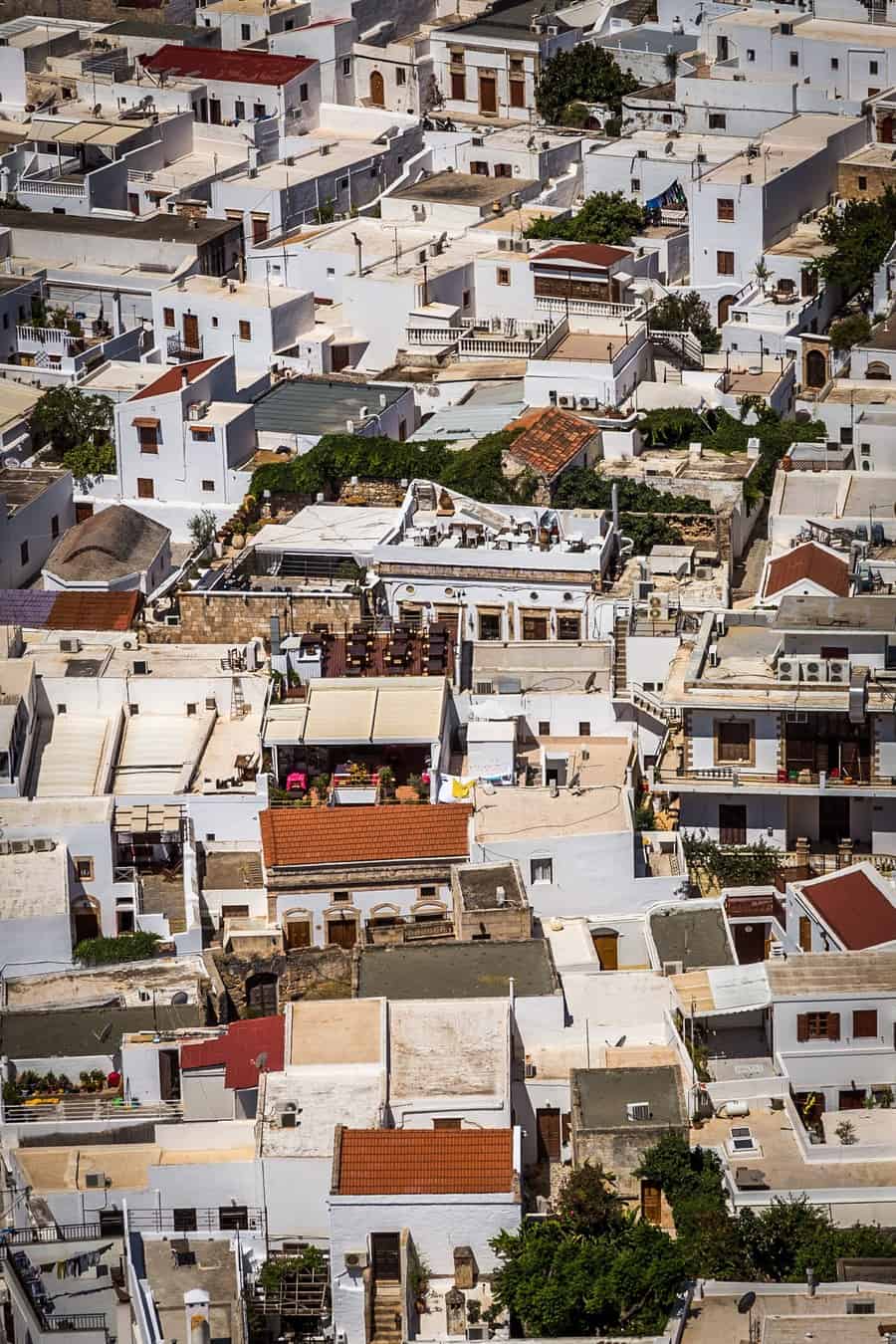 This picture of Lindos taken from the Acropolis is my image of the week for this week. 
Why I hear you ask? 
I like it. It shows the famous white buildings of Lindos which this fantastic place is renowned for, which from this angle are broken up by the colours and textures of roofs, trees and splashes of other colours.
This photograph was taken on my Canon 6D with Canon 24-105mm lens. Processing in Lightroom only of this single image.