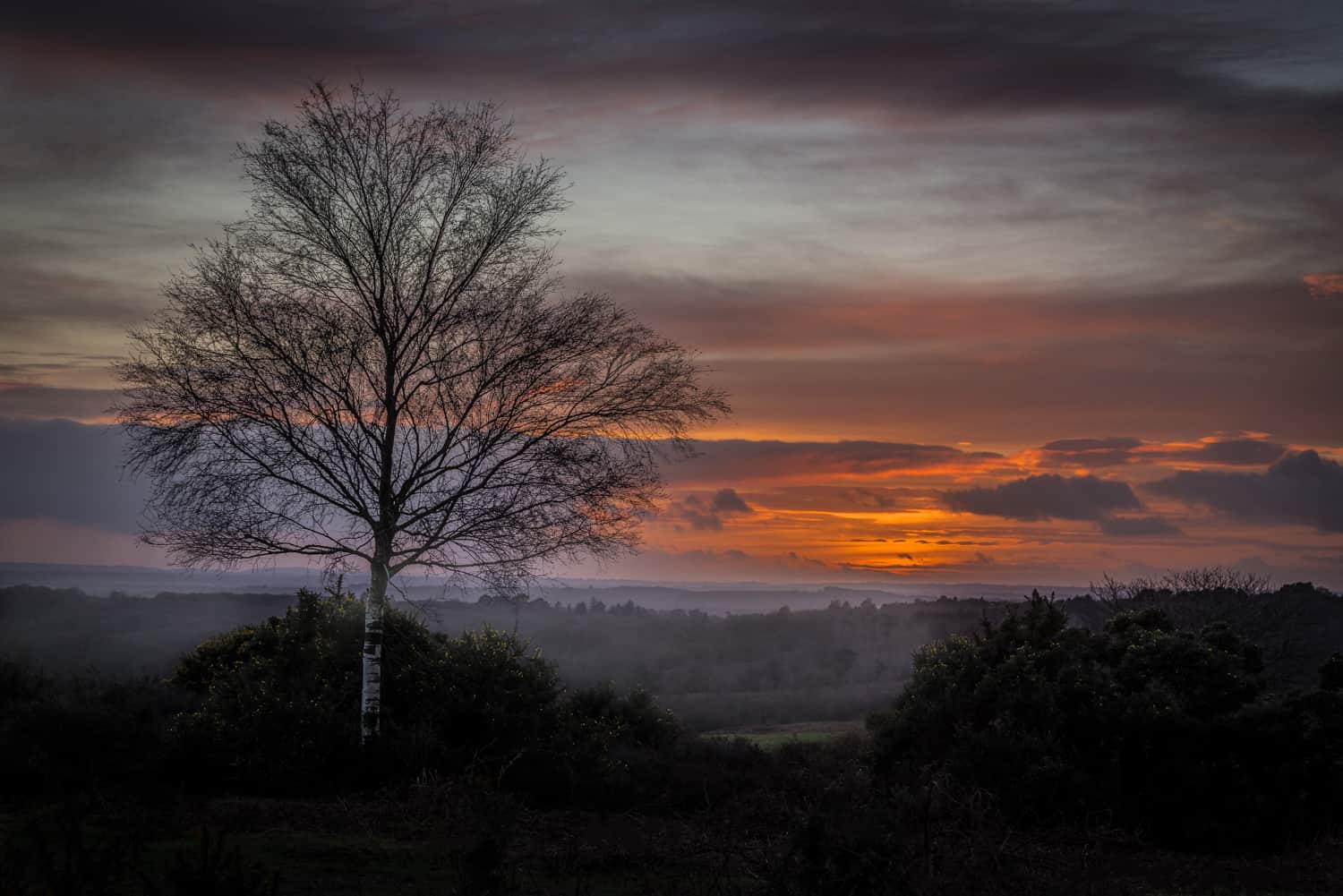 Sunset just off the A31 at Pickets Post – striking winter sunset – more New Hampshire Photography 
Driving back from a day on site I came across this evening scene. Driving down the A31 back to Dorset at 5.40pm I could see the sky ahead doing this, so I stopped at a car park in the New Forest just off the A31 by Picket Post, and got this shot which I love. I included the tree as the bareness of it contrasted with the warmth in the January sunset.
1/640th second, F8, ISO640, Canon 6D with Canon 70-200mm F4L Lens at the 70mm short end of the zoom range.
Photographers in Hampshire uk