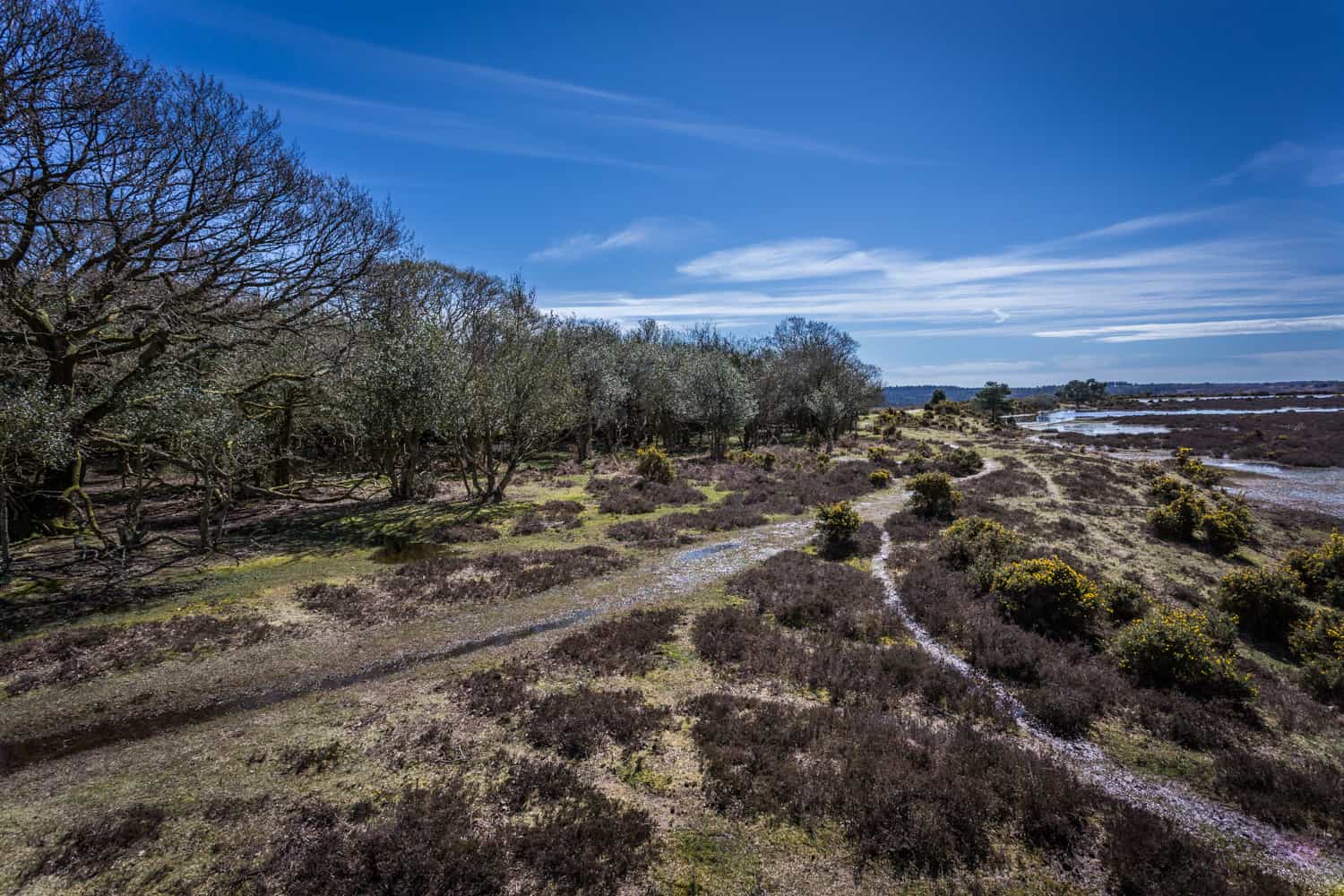 The New Forest – this is what it looks like all over the place!! More new Hampshire Photography for my collection
Paths forming leading lines. Nice. Something conventional in my collection of Hampshire photographs. This was taken using an elevated height of 5m, giving a different viewpoint making the composition unusual and interesting. Nice white dreamy clouds, greens and yellows on the ground all under a blue sky make for a nice picture of the New Forest.
Sometimes I just post nice images. Nothing fancy, just a picture showing a nice scene. Yes the elevated view is different, looking down on more of the scene than you would see at eye level, but all I wanted to convey in this image is what the New Forest looks like.
Not everyone has been there, and living in Dorset and working in Hampshire it is easy to forget that other people are not all as fortunate as I to live and work in such lovely places.
I am going to go back to this exact place (note made in draft on my blog to remind me) one nice sunny day when there are a few white fluffy clouds later on in the summer. With the trees in all their full leaf glory there should be a band of bright vibrant green in the scene as well.
Technical stuff for this shot. 
1/200th second, F8, ISO 400, Canon 6D with Canon 17-40mm lens at 19mm.
Footnote
i took a bracketed set of three images. When I did my usual HDR Merge in Lightroom CC it looked awful. This is single image edited quite quickly in Lightroom.