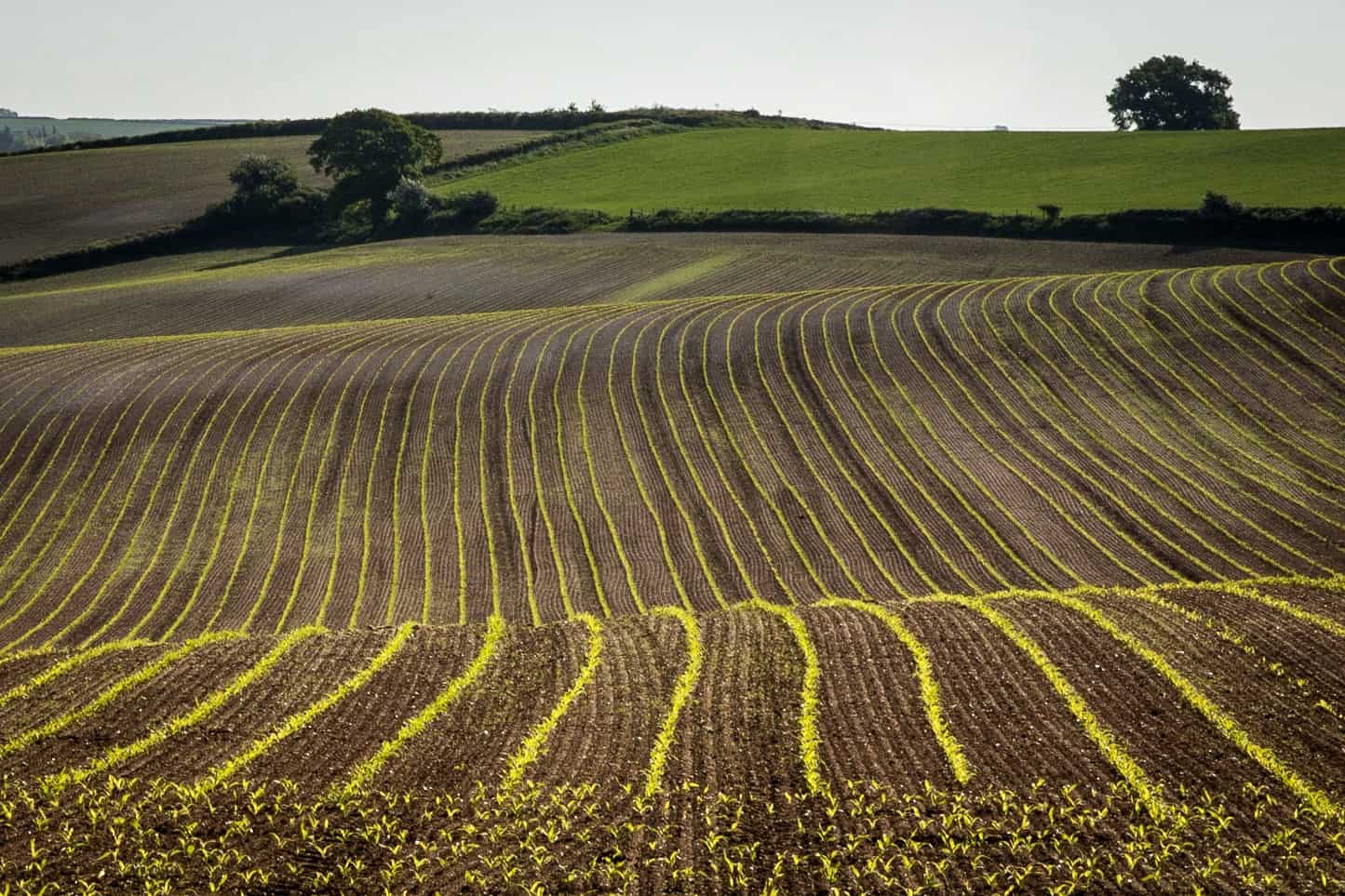 I stumbled upon this old image by mistake. Well not by mistake but i did stumble upon it when I was meant to be sorting out my pictures of Dorset for my new Dorset Photographer web page which should be ready today.
But isn't. Yet. 
Back to the photo for now. 
This picture was taken on a early morning trip to an appointment in West Dorset.
I saw the light in the fields and took a quick detour to investigate. 
And I got this shot. I am going to produce a further crop of this when I am back in my office – I am going to reduce the image down to the abstract lines only.
I have just worked out that if I copy an image in Lightroom Mobile the edit applies to both copies so I can't do this on my iPad.
For this image I wanted the golden patterns in the field placed in the context in which I found them.
This image was processed in Lightroom Mobile on my iPad.
And captured on my Canon 5D. I know. Not my Canon 6D. That is how old this picture is! 
Exposure was 1/125th second at F22 (F22 – what was I thinking?) with an ISO of 400 at just after 8am one morning in May. 
Now a point about the use of F22. The advice is not to use F22, as the image quality is not as good as say F16, F11 and certainly F8 – often the sweet spot in a lens. 
But to be honest I did not notice a problem processing this image. It was only when I came to write this post that I noticed that I had used F22.  
It is another of those things that technically is correct – don't shoot with your lens at its minimum (or maximum) aperture – but if you did no-one would know trust me. No-one outside of the photography world knows or cares about this. 
I am going to write a post called 10 things no-one cares about. This is item number 2. After noise. 
What makes this image is the scene and the light. This is what matters.
I will shut up now. 
Oh yes where was this shot taken? The location was just off the A35 near Puddletwon, on the road from Bere Regis to Dorchester. Somewhere – well this was before my Canon 6D with integrated GPS. And before I had an iPhone too!
Rick McEvoy MCIOB, LBIPP
Wednesday 18th January 2017