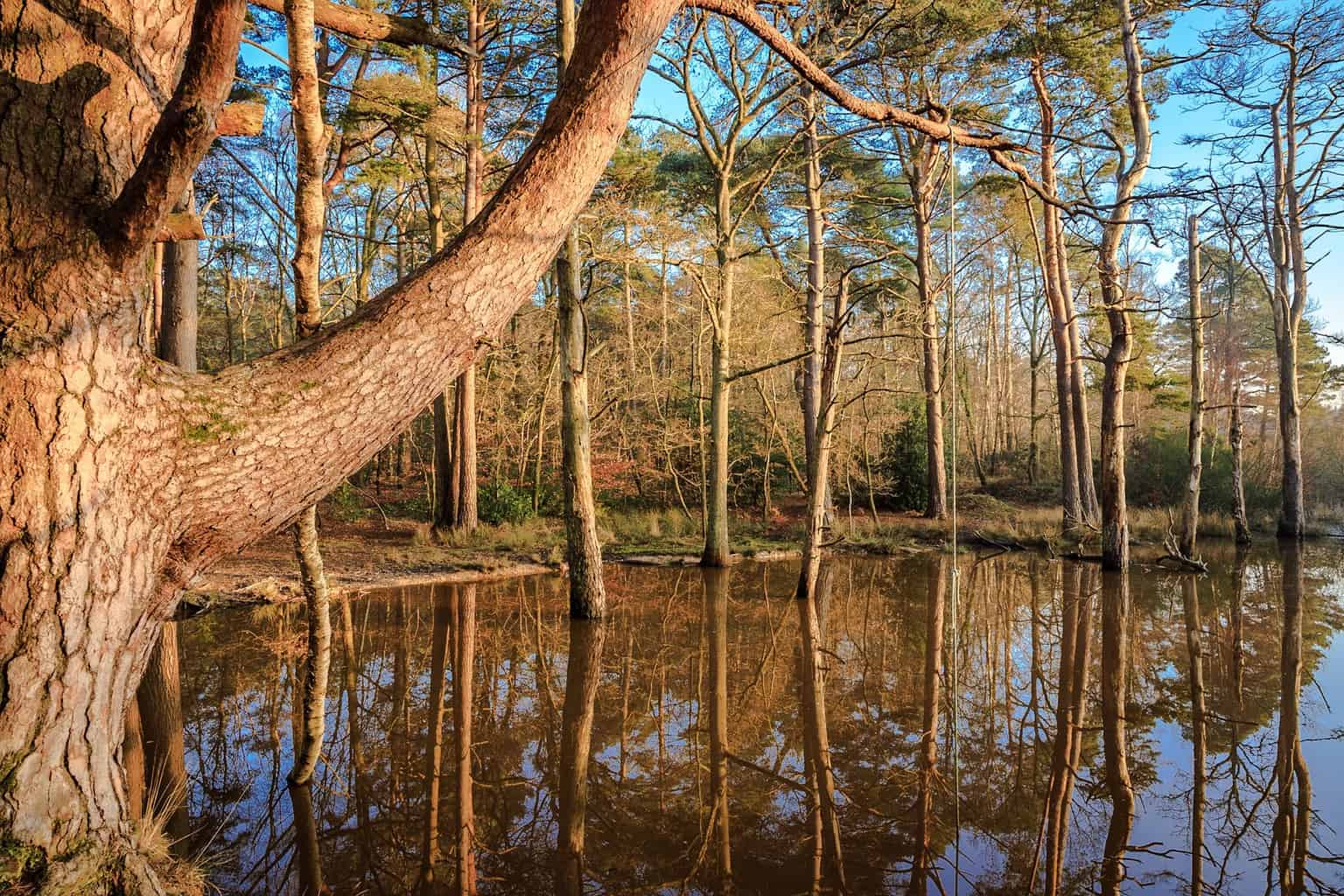 Delph Woods – yes this really was taken in the same woods on the same day as all those misty moody images
Seriously. I had been walking through Delph Woods, armed with my favourite photography gear
My Canon 6D
My Manfrotto 190 Go tripod
And everything else I could carry in my enormous back pack (thank you Peak Design for sorting that issue out for me!).
As I was saying, I was walking through the woods when I came across this lovely little pond.
Is it a pond?
It's not a lake for sure – I walked round it in minutes. Ok let's call it a pond.
With the flattest most reflective water ever.
And no mist. Just the bright vibrant colours of winter sunshine in the woods under a clear, striking, blue sky.
Minutes before I was tramping through the damp misty woods.
Literally minutes before.
Yes, I did check the metadata on my Canon 6D – the previous picture posted the other day was taken a good 12 minutes before – the delay being the time it took for me to walk around the pond and choose my view, and then for the lovely calm tranquil water to settle after a large dog ripped through it!
I even felt a bit of warmth from the sun.
I had no idea this place existed, having driven past if for years looking for things to photograph.
The lesson for today is?
Explore your local surroundings.
Don't just photograph the obvious. You know, the obvious tourist locations. The scenes everyone else photographs.
I am really enjoying finding new locations to photograph, places I have not seen photographs of before.
If I had not made the conscious decision to go to my local woods on that day, and just to those woods and nowhere else, I would not have this image, or any of the other images I captured. This afternoons walk was a most productive, and I must say an enjoyable one.
Tomorrow the black and white image will be appearing here on my blog – I am looking forward to that!
Rick McEvoy Photography
Monday 6th February 2017