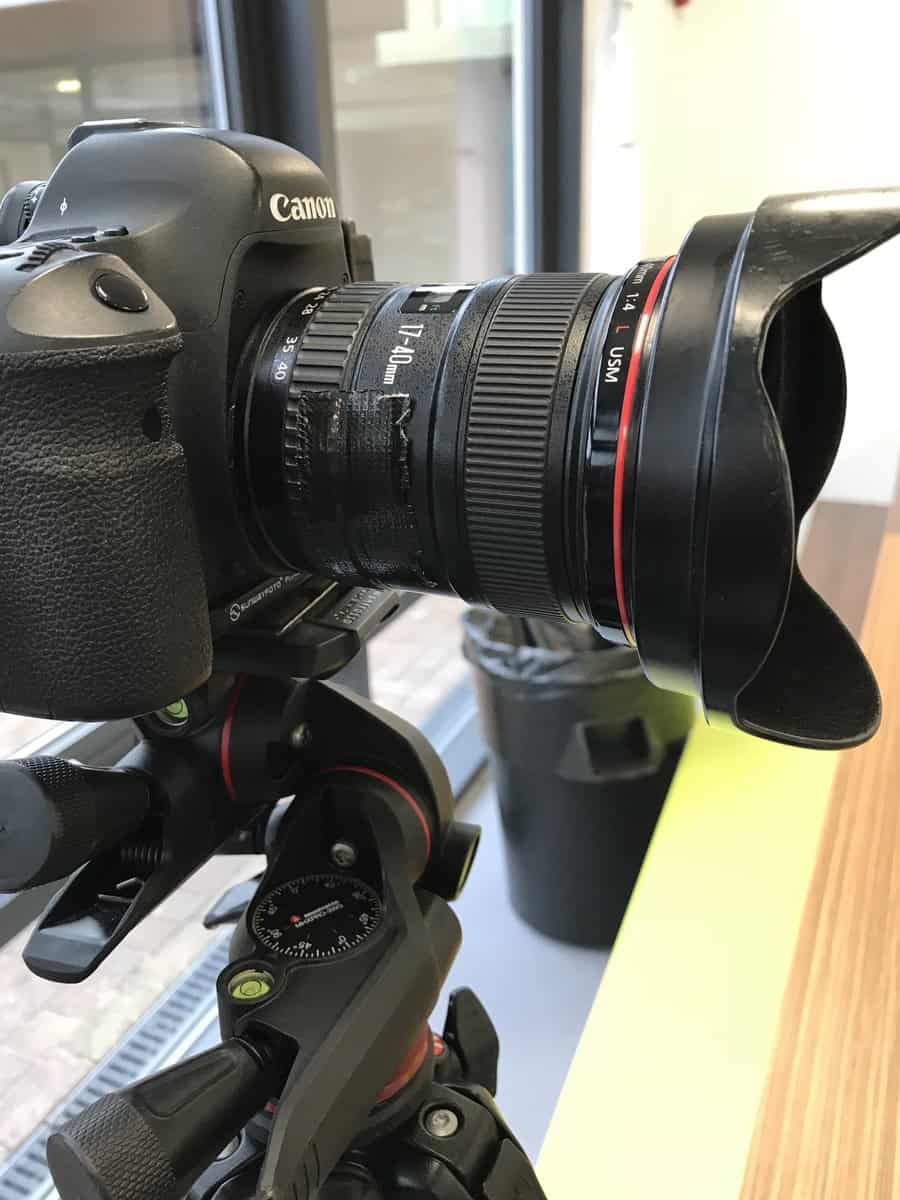 I thought I would show you all what I was talking about yesterday. 
Just a piece of gaffers tape stuck on my Canon 17-40mm lens making sure that the focal length stays at 17mm for every shot.  And when I am done I just remove the tape and there is no residue on my lens.
The tripod I am using here is the soon to be replaced Manfrotto 190 Go. I will talk about this tomorrow. 
I must get a Canon 17mm tilt shift lens – this will sort this problem out for me! 
And after yesterday the days of my Canon 6D appear to be numbered! 
Rick McEvoy Photography  – quick photography tip