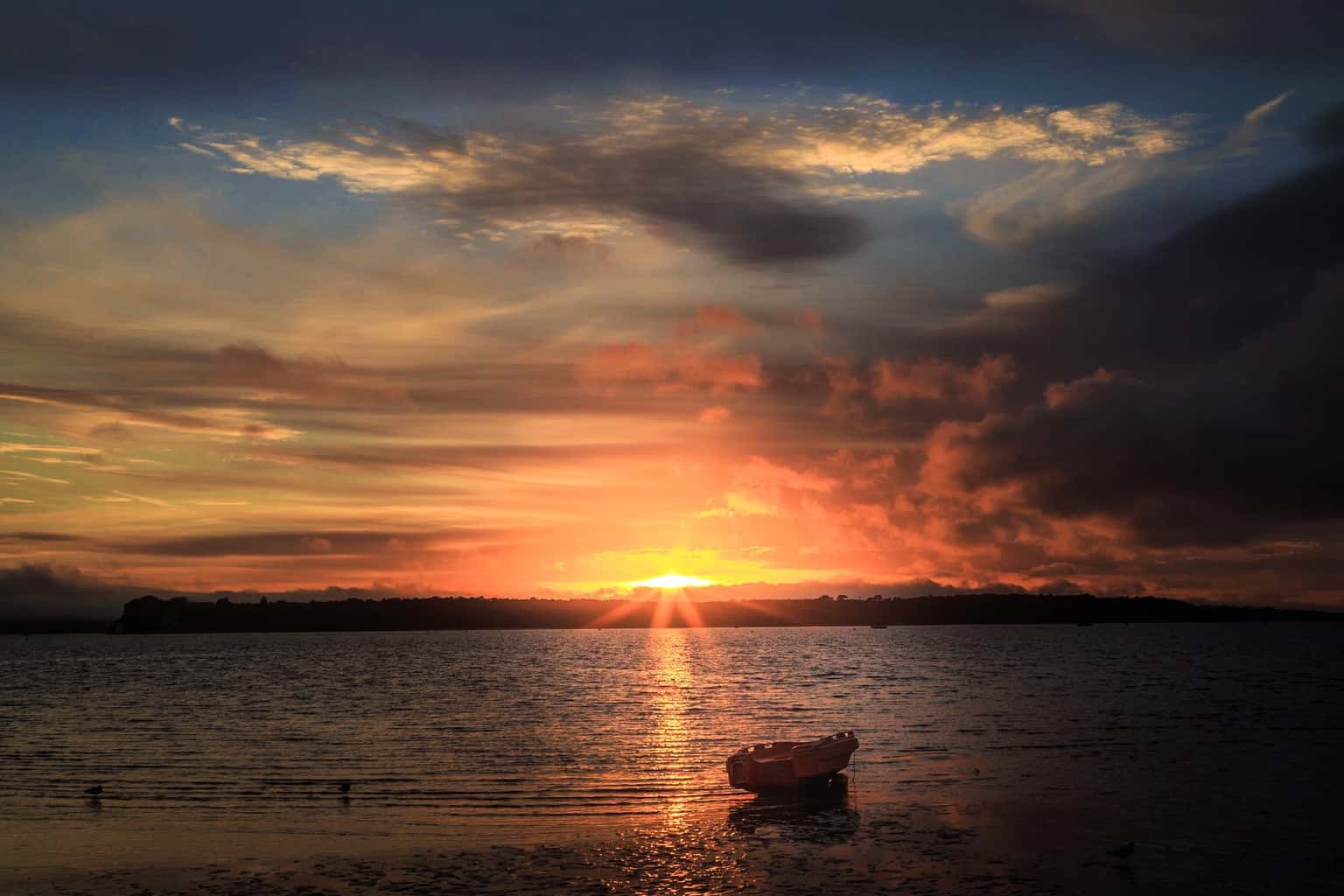 I am still in February 2017. I tried jumping straight to March but could not ignore this photo of one of my favourite locations in Dorset, Sandbanks.
I often drive along Shore Road just looking, and quite often find myself there at sunset. Some days there is not a lot going on, and some days it is spectacular. I managed to get a boat in the foreground for this shot, which shows the sun setting behind the clouds above Brownsea Island. 
The sunset down at Sandbanks is always different, and the water rarely looks the same, even though you can walk out a good way it is so shallow! To see this check out this scene at low tide.