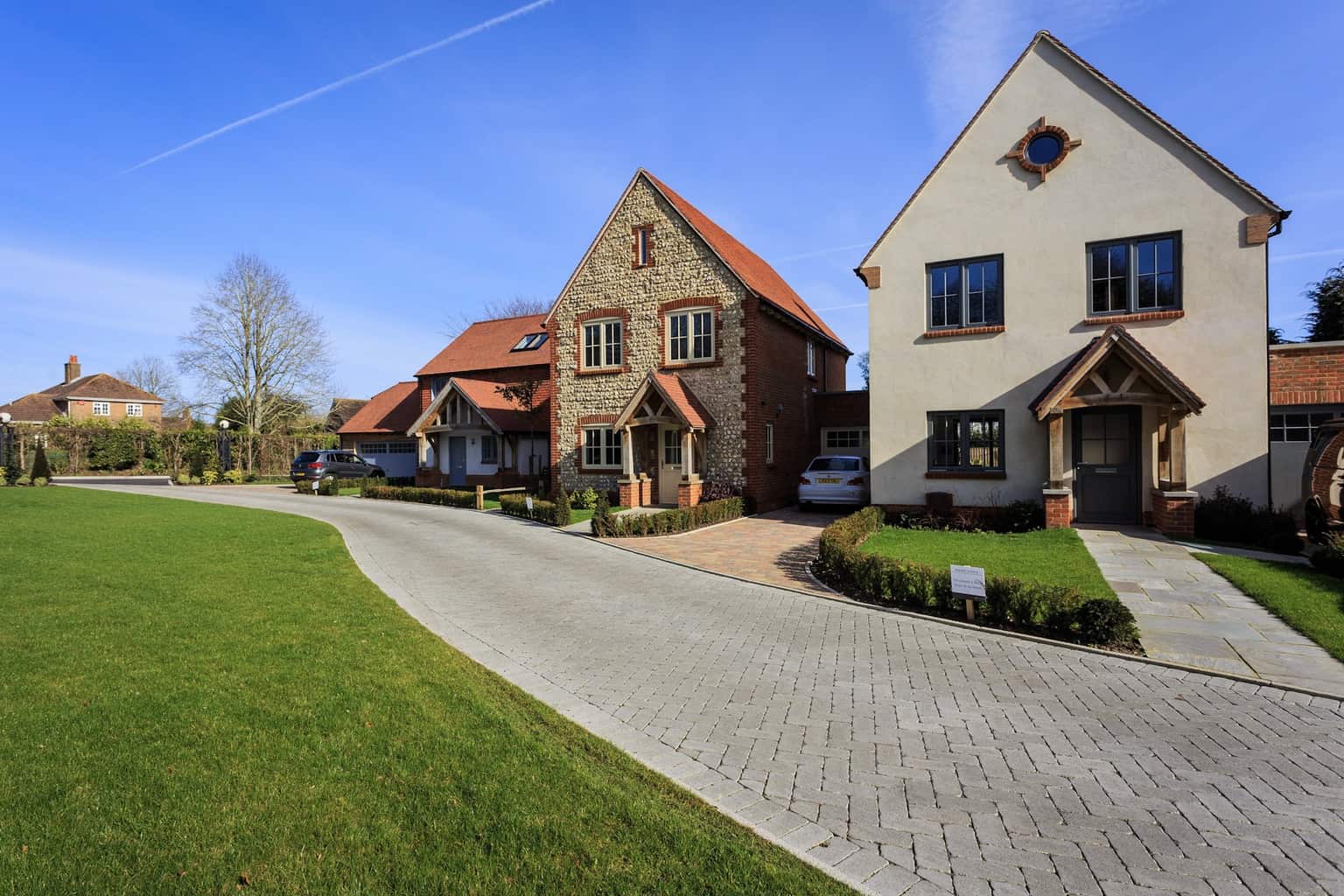 Sometimes I get to shoot a construction site at the perfect time. Basically, when the site it is no longer a construction site but a living environment.
So what is the perfect time to photograph, in this case, a lovely private housing development?
Not that long after the development has been completed.
When people have moved in (to the houses in this case)
Everything still looks shiny and new
The weather is ideal
This is how it should be for every construction and indeed architectural shoot.
But it isn't.
Only rarely do all these things conincide. 
On the shoot there were a couple of properties where there were bits of construction work still going on, but I managed to get round these by
Talking to the chaps doing the work
Taking pictures from different angles
Photoshop
Photoshop is my last resort, but quite often necessary. In this shot there were lots of leaves from palm trees on the paving, hardly indigenous to West Sussex I know. I had to remove these in Photoshop. Along with some signage and patches on the new turf.
This is all routine work for me to be honest, well not the palm tree leaves unfortunately. Photoshop is a tool I use to clean up images I have already processed in Lightroom. 
The vapour trail in the sky was pure good luck – these things all happen on a good day. 
The resulting images formed a Tobermore product case study, so on this shoot all was good with the world. The client for this shoot was Tobermore.