This is the picture I produced of the lovely St Marks Church in Ampfield. 
This is the set up. OK I took the final shot a few rows back but you get the idea of the actual view as recorded on my iPhone 7 Plus. 
And this is what I could see through the screen on my Canon 6D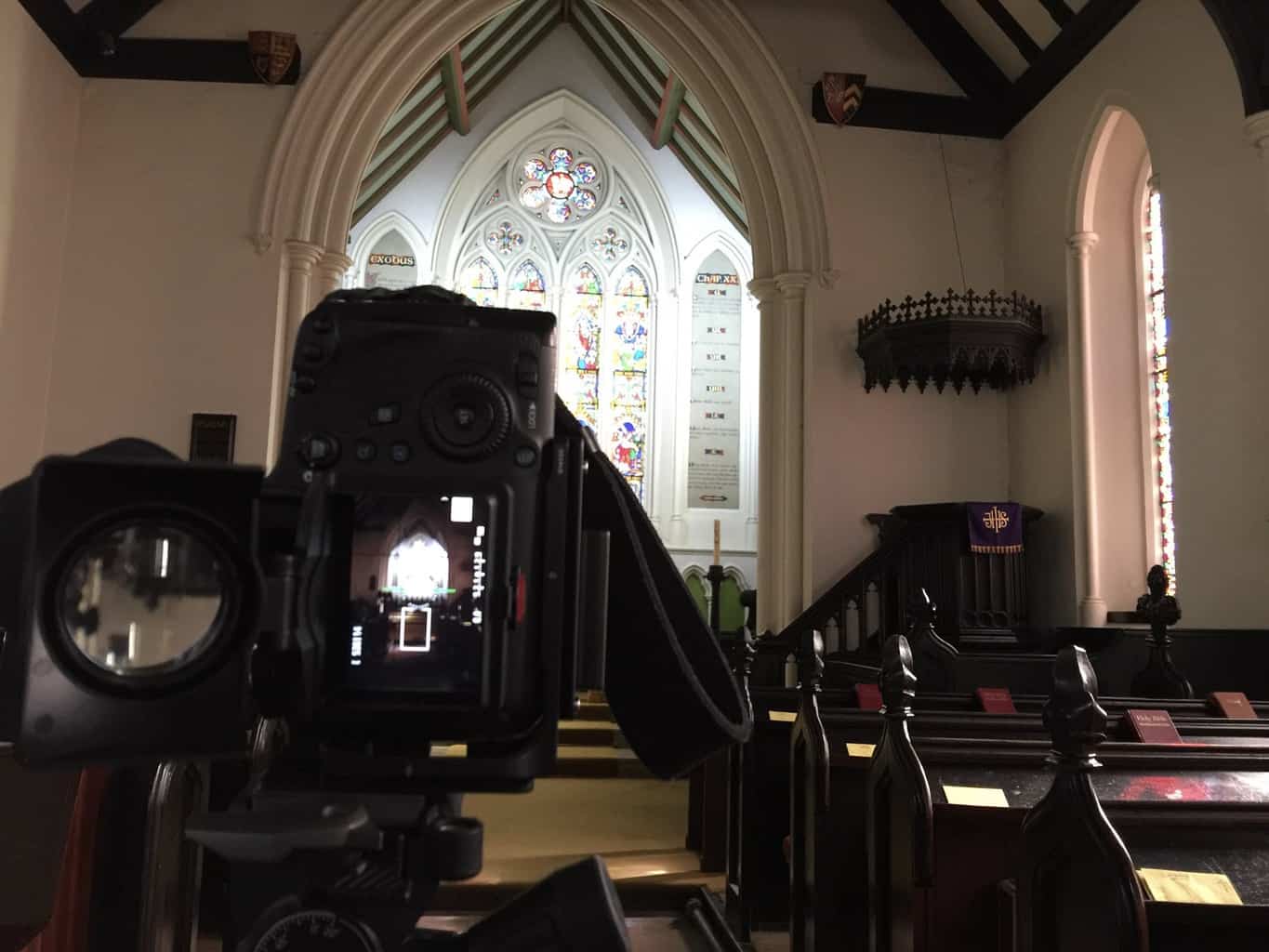 It is amazing to think how much of a scene I can record with my Canon 6D. 
Equipment used to take this photo. 
Image capture settings
AV Mode
Shutter speed – 1 second
Aperture F8
ISO 100
Manual focus. Yes Manual focus – this is one of the things you need to remember about tilt shift lenses. 
I used the 10 second self-timer to take the photo, which is a single image capture. 
Image processed in Lightroom. No Photoshop required.
Rick McEvoy Photography – Architectural Photographer in Hampshire