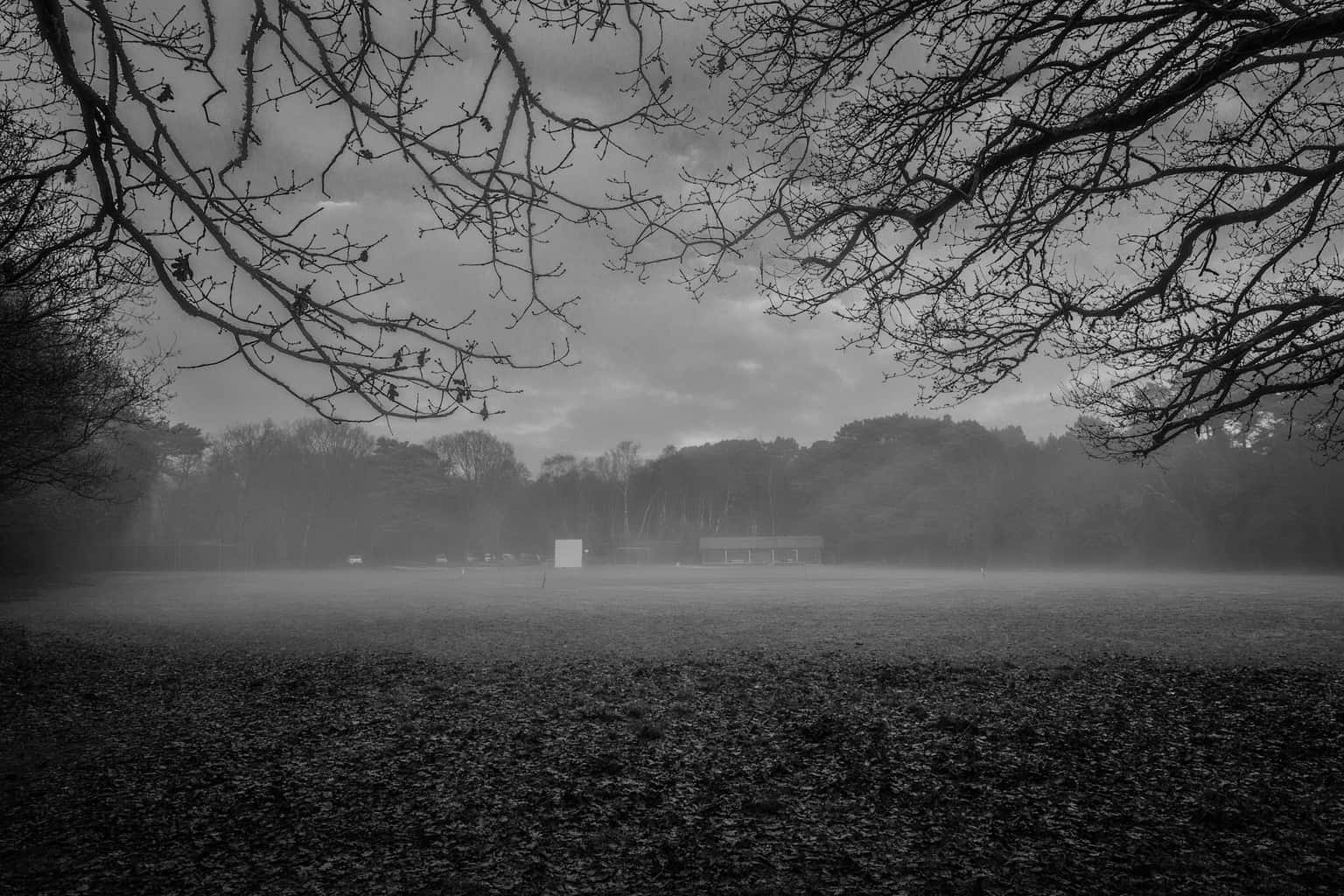 This is the last picture in the longer than I ever imagined series of new pictures of my visit to Delph Woods in Broadstone, Poole, Dorset.
Next up on my blog is the actual article.
So, for the last time in this series, this is the editing in Nik Silver Efex Pro to produce the black and white landscape photography image on this post.
Preset
Filter
Vignette
Brightness
Overall brightness -10%
Dynamic Brightness +18%
I must say that the black and white edit works well for this picture. The black and white version captures the mood nicely. This originally was just the end shot to my article, but the more I look at this image the more I like it.
Let's see that the world outside of me thinks of this picture of a traditional English Cricket ground. Now that would be a prefect project for me – photographing traditional English cricket grounds.
I will hold that thought – no I am not going to write to the English Cricket Board or anything (but why not I think as I write this?), but I will make sure I check out local cricket grounds when I am on my travels.
Back to the story now.
As well as the full article about Delph Woods I will write about the, in effect, batch processing using Nik Silver Efex Pro, using the same
Preset
Filter
Vignette
And slight variations in the brightness.
I am going to look at the set of black and white landscape photography images and see what I think. There were a couple of alternative edits in there, but I did want to produce a consistent set of images, which I think I have done.
All good learning stuff!!
And this process has helped me with my style, particularly for my black and white landscape photography images.
So, what's next on my photography blog?
I am going to change subjects tomorrow and write about my new camera bag, the Peak Design Everyday Backpack!
Sunday 19th February 2017
I know – this has taken me all the way to beyond mid February! You should see the stuff stacking up that I need to write about!