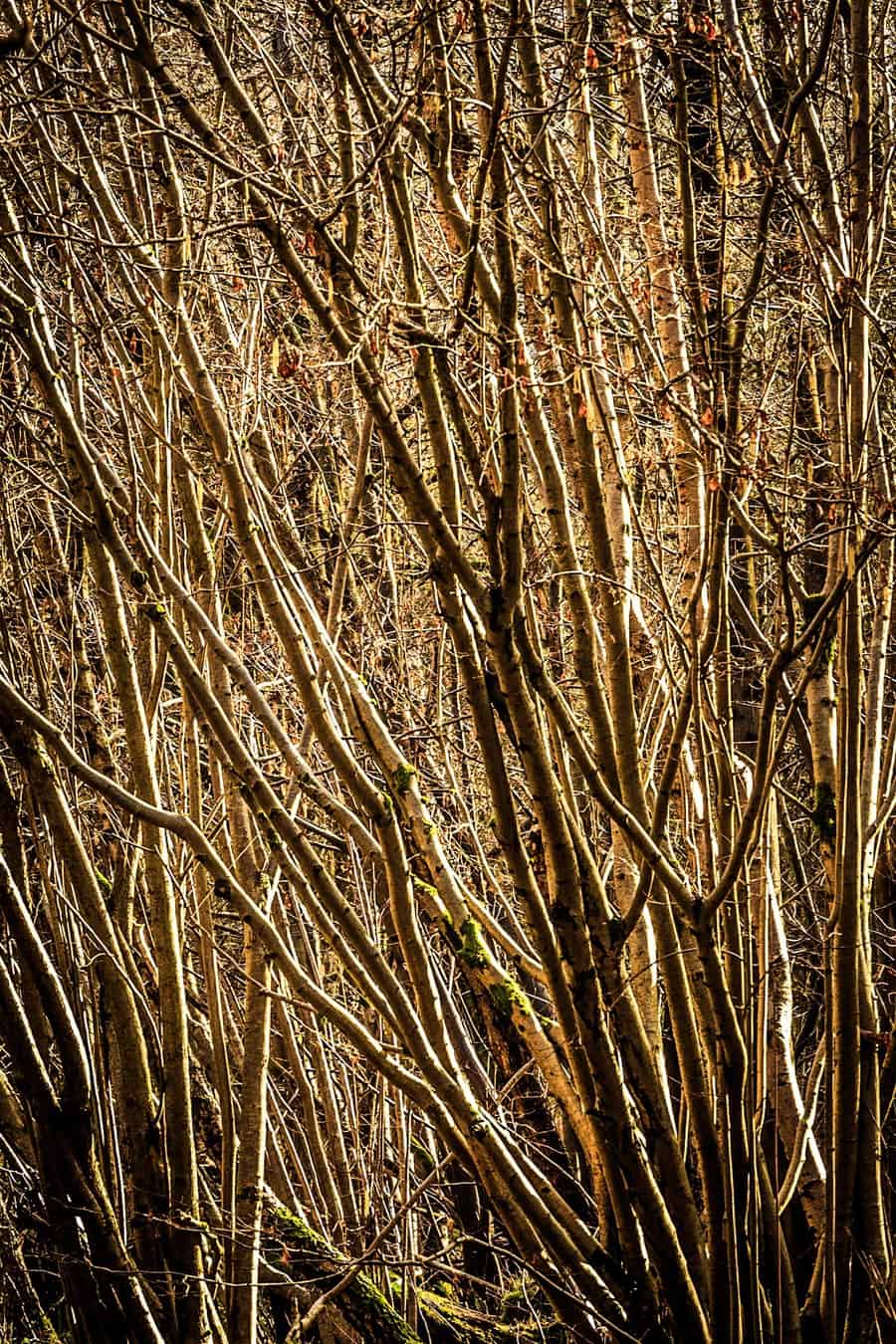 This is an almost abstract picture of some trees in the winter sunshine at The Vyne, one of my favourite National Trust sites. 
I enjoy experimenting with different lenses on my Canon 6D, this picture being taken with my Canon 70-200mm F4L lens. 
Sometimes when I am out shooting I will attach this telephoto lens and not allow myself to change lenses. This forces me to look at things differently, just looking for things within a scene rather than the scene as a whole.
This picture focuses on the bare branches of some trees in the winter sunshine. The main component of this image is the light and the trees. There is nothing else. The image is reduced down to just this.
Rick McEvoy Photography
Saturday 8th April 2017