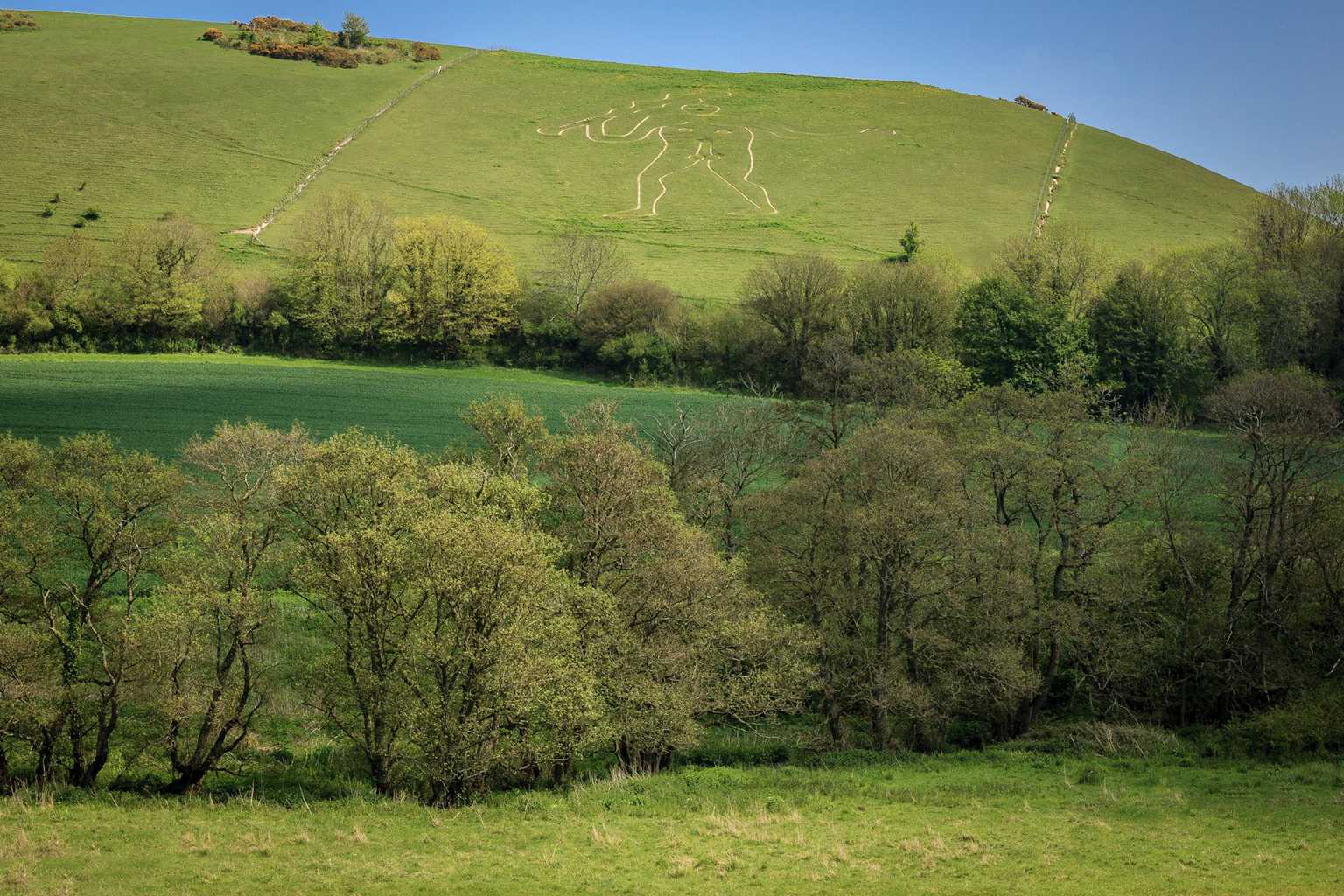 The Cerne Giant is a unique feature on the landscape of West Dorset.
I have posted this image here as it is the only picture I have of the Cerne Giant, and I wanted to show what the giant actually looks like from ground level, nestled amongst all this lovely Dorset greenery.
On the National Trust website the Giant is described as
Ancient Naked figure sculpted into the chalk hillside above Cerne Abbas.
Head over to the links above to read all about why. There is no point in me telling you this when the National Trust have already done such an excellent job.
 And you can check out the Wikipedia page too.
This image is not staying on my Dorset Photographer page. It is not a great image. I have gone off on a bit of a tangent here, and forgotten that this page of my website is meant to be about interesting, appealing pictures of Dorset.
And this image is not my best work.
So now I need to find something to replace this image with. It's not the Cerne Giant that's the problem, its my picture of the Giant.
Bear with me, there will be a better image appearing soon on my blog and also on the Dorset Photographer page of my website shortly.
And if you want to see a much better picture of the Cerne Giant then head back to the National Trust who have a stunning shot on their website.
I will do a black and white version though quickly….
Rick McEvoy Photography
Thursday 23rd March 2017