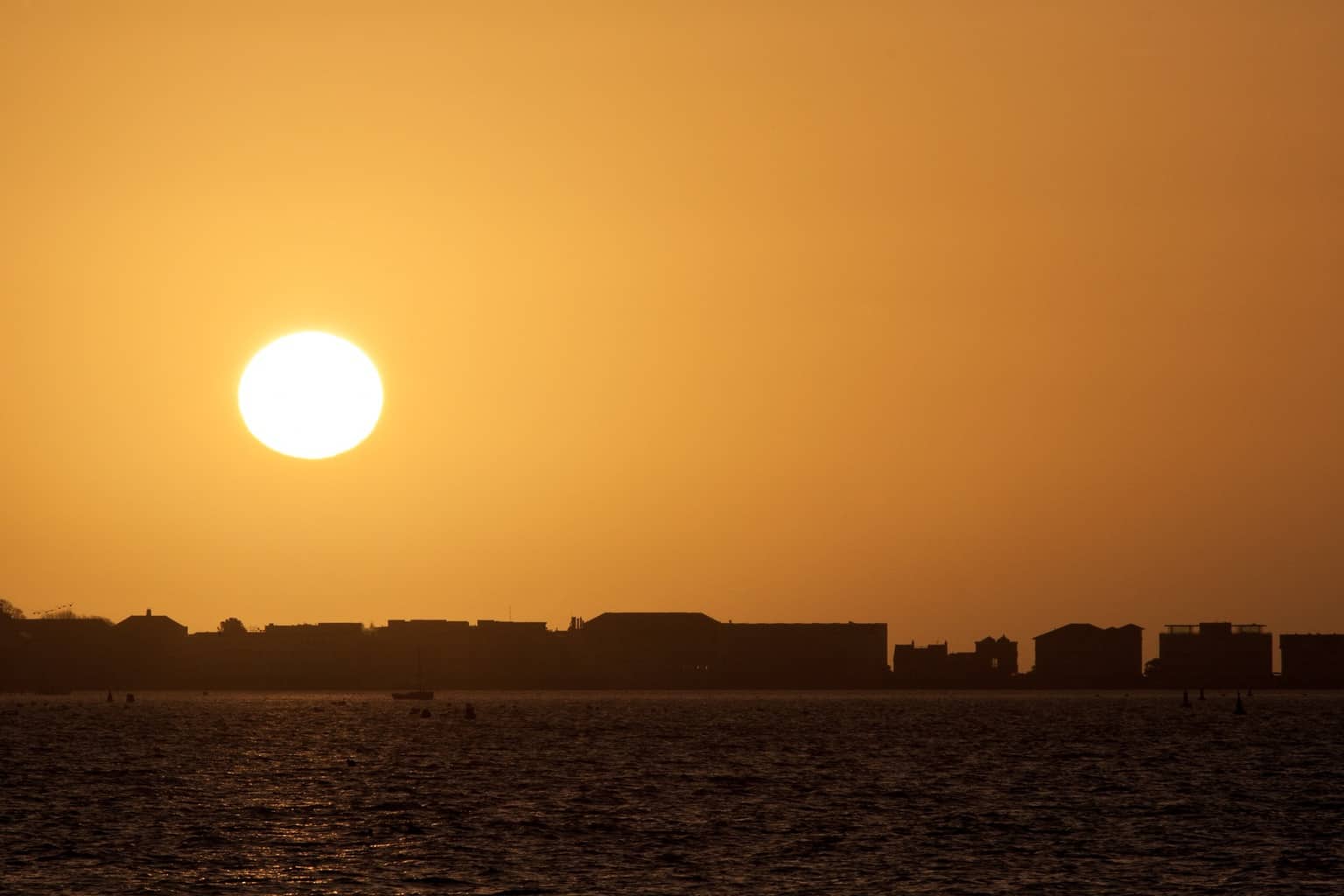 Another picture that was excluded from the set of pictures for my Dorset Photographer web page is this picture of "Millionaires Row" in Sandbanks.
This picture was taken from Shore Road looking towards Banks Road. To give a precise location of the scene the Sandbanks Hotel is just to the left of the image (but not in it!).
Obviously this shot is all about the colours of the sun, and that big bright bold vibrant lump of orange rising in the morning above what is known locally as Millionaires Row.
This was a sunrise shot, which was taken on my Canon 5D with 100-400mm lens.
Settings were as follows
Aperture F29
Shutter Speed 1/400th second
Focal Length – 400mm
ISO 400
This picture is clearly rather old, being taken on my Canon 5D, which has been replaced by my Canon 6D for some time now. And I have also sold the 100-400mm lens too.
The telephoto effect of this lens has helped me to zoom in significantly, making a rather impactful image, telling the story of Sandbanks.
Thinking about it I do have a Canon 2* tele-convertor which I could use on my Canon 70-200mm lens.
I like this image. As I said, it tells the story of Sandbanks and that row of houses you see on Banks Road as you drive down past Evening Hill. This row of houses is special as they all have sea views to the front and back of the properties.
Sandbanks is a popular location in Dorset, packed out in the summer but lovely and quiet in the winter, which is when I get some of my best pictures of Sandbanks.
Talking of which, tomorrow there is a picture taken from the same place (ish) looking in a different direction at the other end of the day. A completely different mood and feel.
Which is why I love photography so much.
Rick McEvoy Photography
Wednesday 12th April 2017