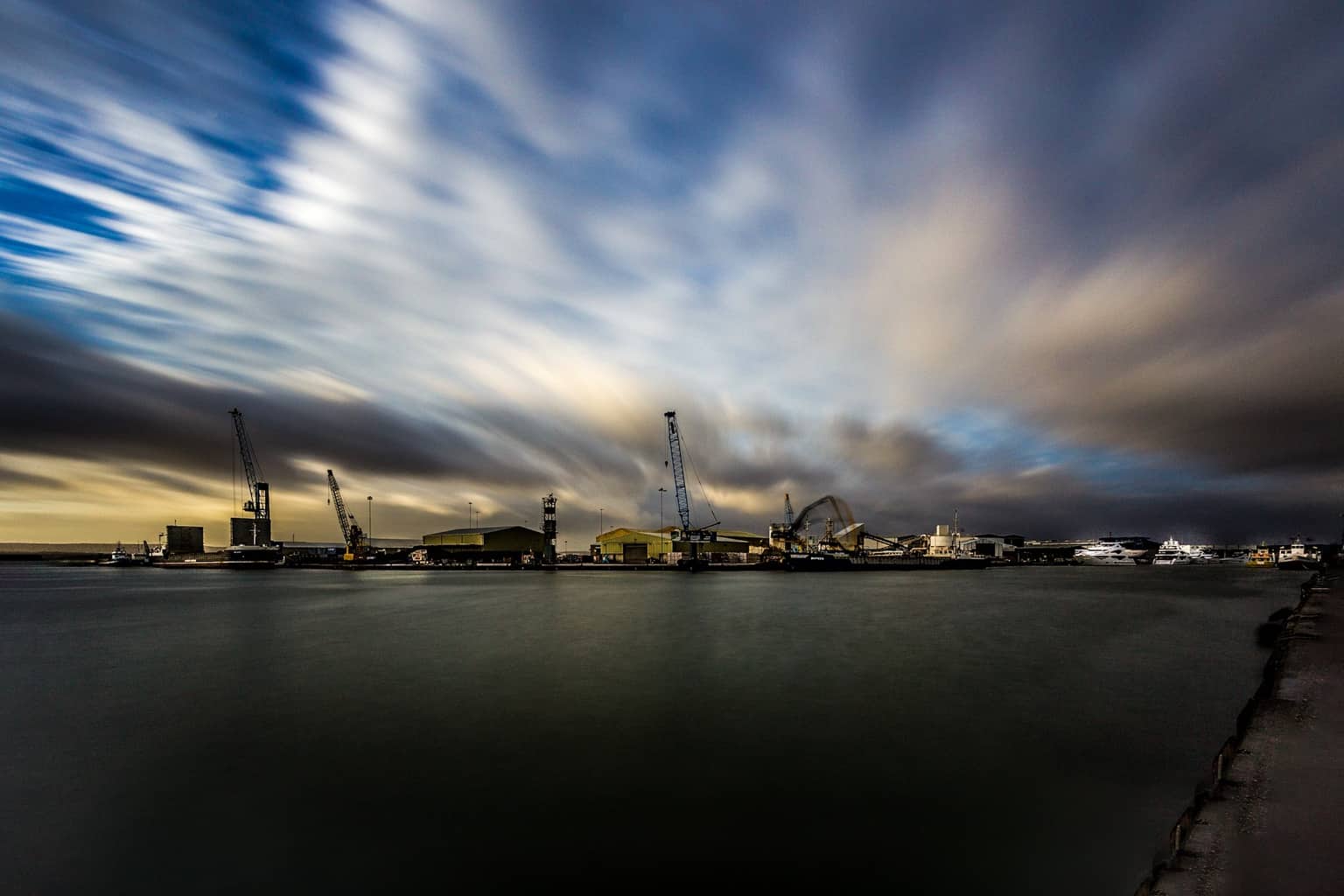 This is a picture I took of the Port of Poole, viewed from across the water on Poole Quay.
This is the original edit. Once I have got myself sorted and up to date again I will produce the new edit which I will write about. 
Hopefully this will be next week. Early next week. 
Poole Port is an interesting place at any time of day, especially sunrise, a great time to photograph this location.
The key point about this image is the exposure. This is a single image, taken on my Canon 6D, using my Canon 17-40mm F4 L lens mounted on my Manfrotto 190 Go Tripod with geared head.
Plus one more bit of kit attached to the front of my lens.
The Lee Big Stopper Neutral Density filter. That is 10 stops no less.
This exposure was
Without the Lee Big Stopper the exposure would have been 1/30th second.
How do I work out the exposures? Well on the case of my filter is a piece of card which shows the exposure with and without the filter. I have various apps that can do this on my iPhone but the piece of card works just fine for me.
The long exposure, in daylight, gives those clouds that feeling of movement, and also flattens out the water. I could get a similar effect in Photoshop, but to be honest it is much quicker to do in camera.
And much better.
I want to capture the image I want to show, not take something and work on it extensively in Photoshop.
I have done minimal processing in Lightroom, restricting myself to the basic panel, the transform panel and the HSL panel. All I have done really is accentuate the highlights, shadows, and some of the colours in the image.
And this is the editing I enjoy doing. Basic editing in Lightroom with cleaning up and tidying up in Photoshop.
That is enough for me.
And of course my black and white photography work.
Look out for the new edit right here on my blog.
Rick McEvoy Photography
Industrial Photographer in Poole
Saturday 22nd April 2017