The view of Portland from Ringstead Bay
The first image is one of my favourite pictures of Dorset, Portland viewed from Ringstead Bay. Ringstead Bay is a lovely National Trust site, from which you get great views of Portland. Like this one.
I was very lucky to be there and capture the amazing light in this image using a telephoto lens to isolate the land and the late winter sun and all those lovely colours and textures.
Well I say lucky, but I was out there looking. This is the key – get out there take pictures. Nothing happens if you sit staring at your computer!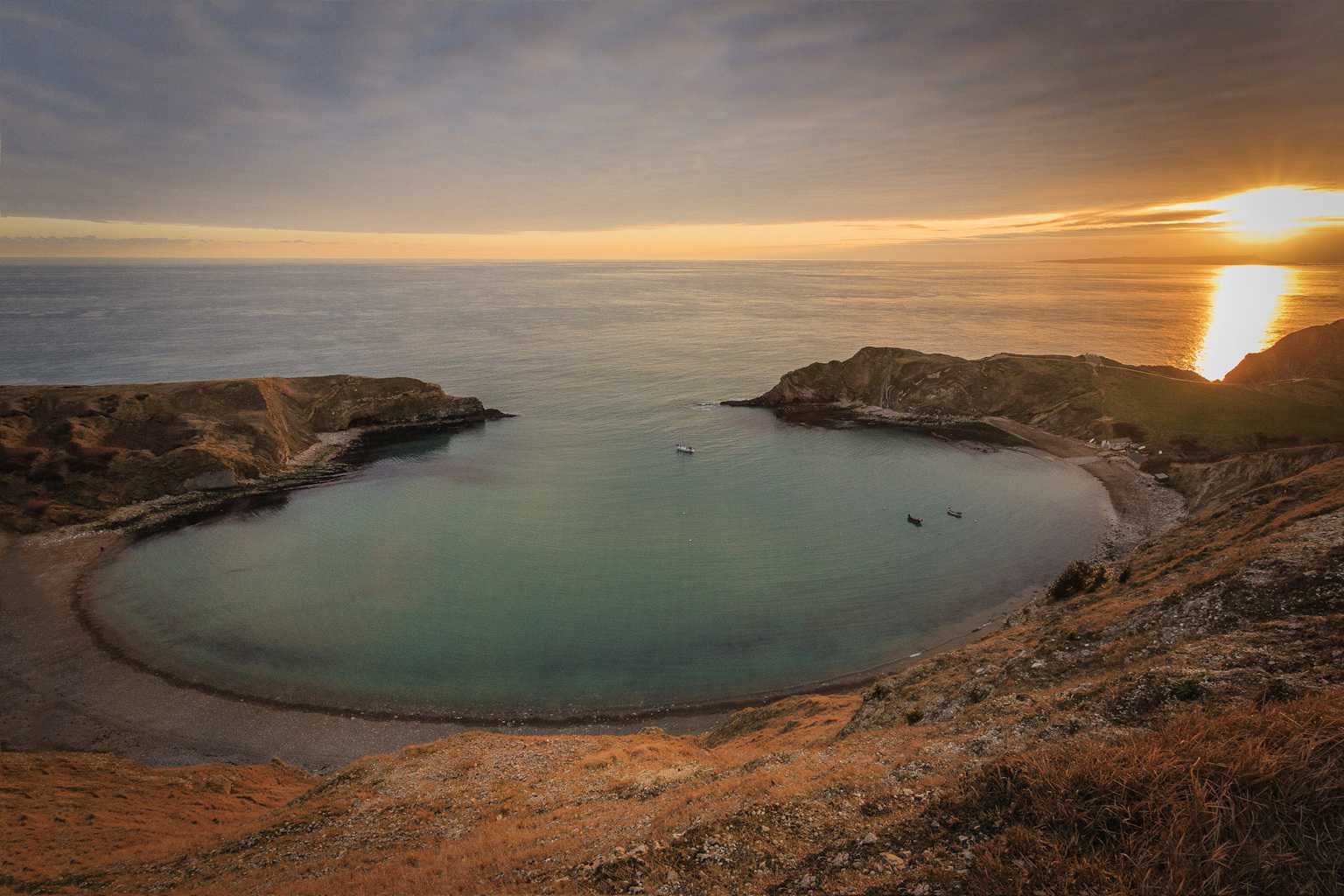 Next new image is an old image – Lulworth Cove
It is not easy to take a picture of Lulworth Cove. It is quite big, and I had to get a good way back up the steep sides to photograph the cove, even with my 17mm lens on my Canon 6D. I was very fortunate that the sun decided to make a late appearance from under the clouds to give that splash of warmth to the scene.
Next time I go back there, which I will do, I am going to get this shot from much further back, as I want to place Lulworth Cove in context. Either that or by a drone!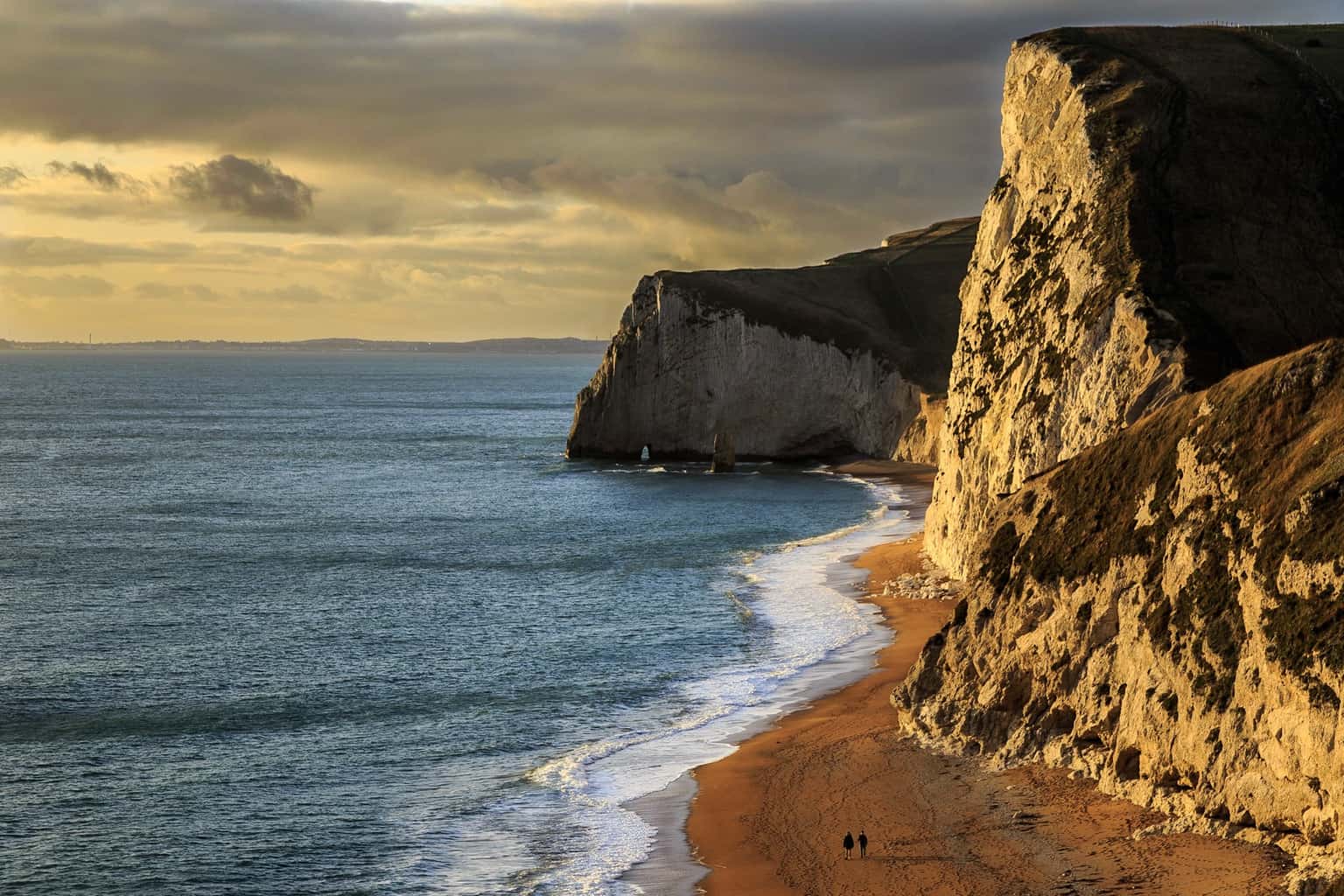 Next up is this picture of Bats Head
This is a stunning picture of the Jurassic Coast, with the cliff face in this image illuminated by the late winter sun. Two people walking on the beach give the image scale and perspective. To get this view you have to just keep walking on beyond Durdle Door, up and down a few hills. It is well worth it trust me.
You heard it hear first.
Get to Durdle Door and keep on walking.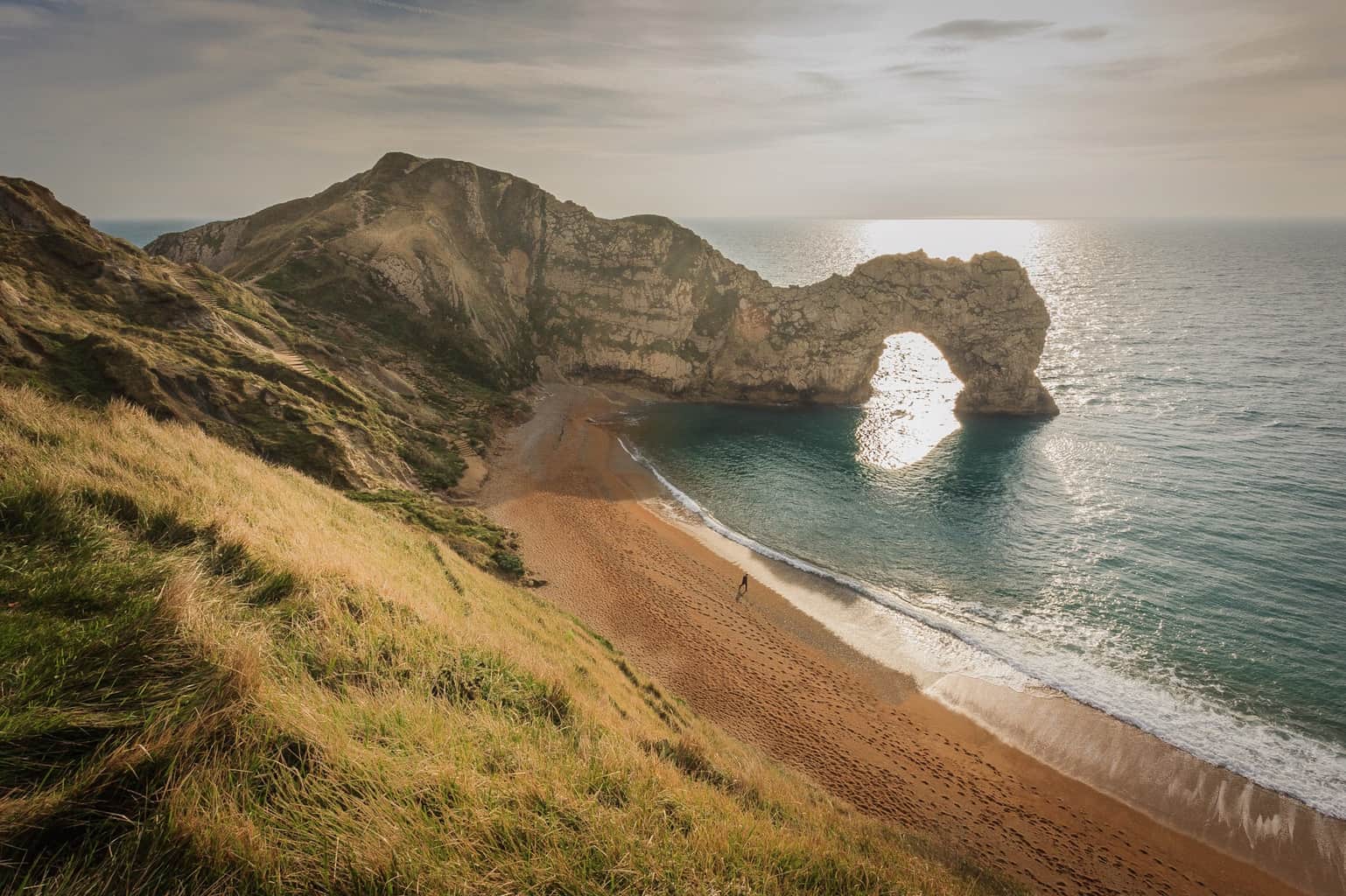 Durdle Door and Durdle Door
So good I included Durdle Door twice. There are two views of Durdle Door, the first being a classic view looking back to Durdle Door having walked along the path to the west. The second picture (or first depending on how I sequence them) is the view of Durdle Door from the other side of the path on the Jurassic Coast. I wanted to capture the whole scene, including the beach and cliffs beyond, spectacular features of the Jurassic Coast. Obviously, I waited for the sun to line through with the famous rock arch.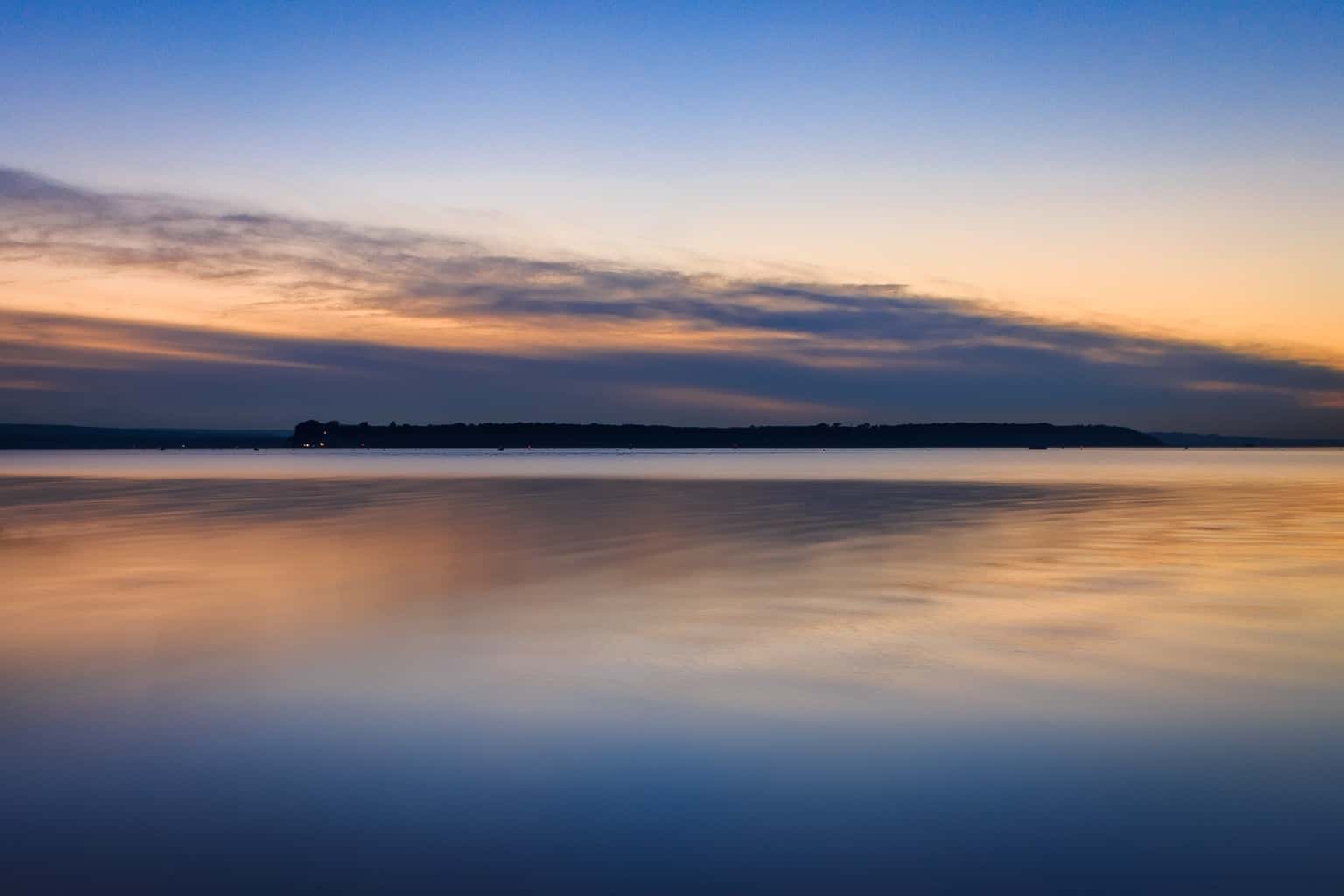 Brownsea Island at sunset
Brownsea Island is a very popular Dorset attraction. This National Trust site is accessible by boat from Poole Quay and a couple of other places in Poole Harbour including right next to where you drive on to the chain ferry. This sunset picture was taken on Shore Road in Sandbanks, one of my favourite roads.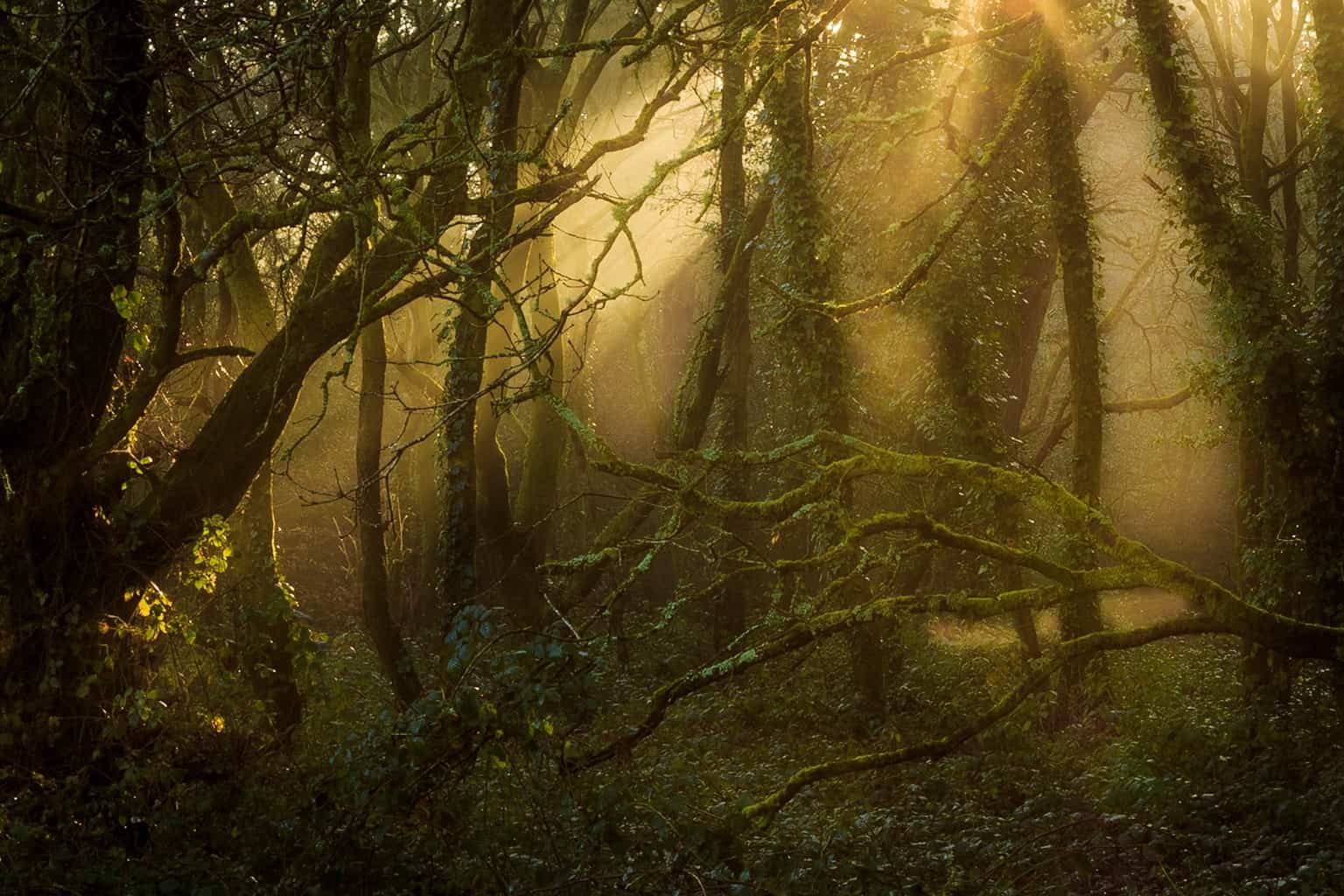 Delph Woods in Poole
Something completely different is this picture of the misty woods in Poole. I want my collection of pictures of Dorset to be a bit different, and love the mood and feel of this picture taken on one of those winter days when it was sunny then misty all day long. The rays of sun are illuminating the patches of mist in the lovely woods near Broadstone.
So that is my Dorset Photographer page all but done. Just the update on what I said I was going to do to go.
I hope you enjoy my set of 12 pictures of Dorset – please let me know what you think of this collection of pictures.
Rick MeEvoy Photography
Friday 19th May 2017