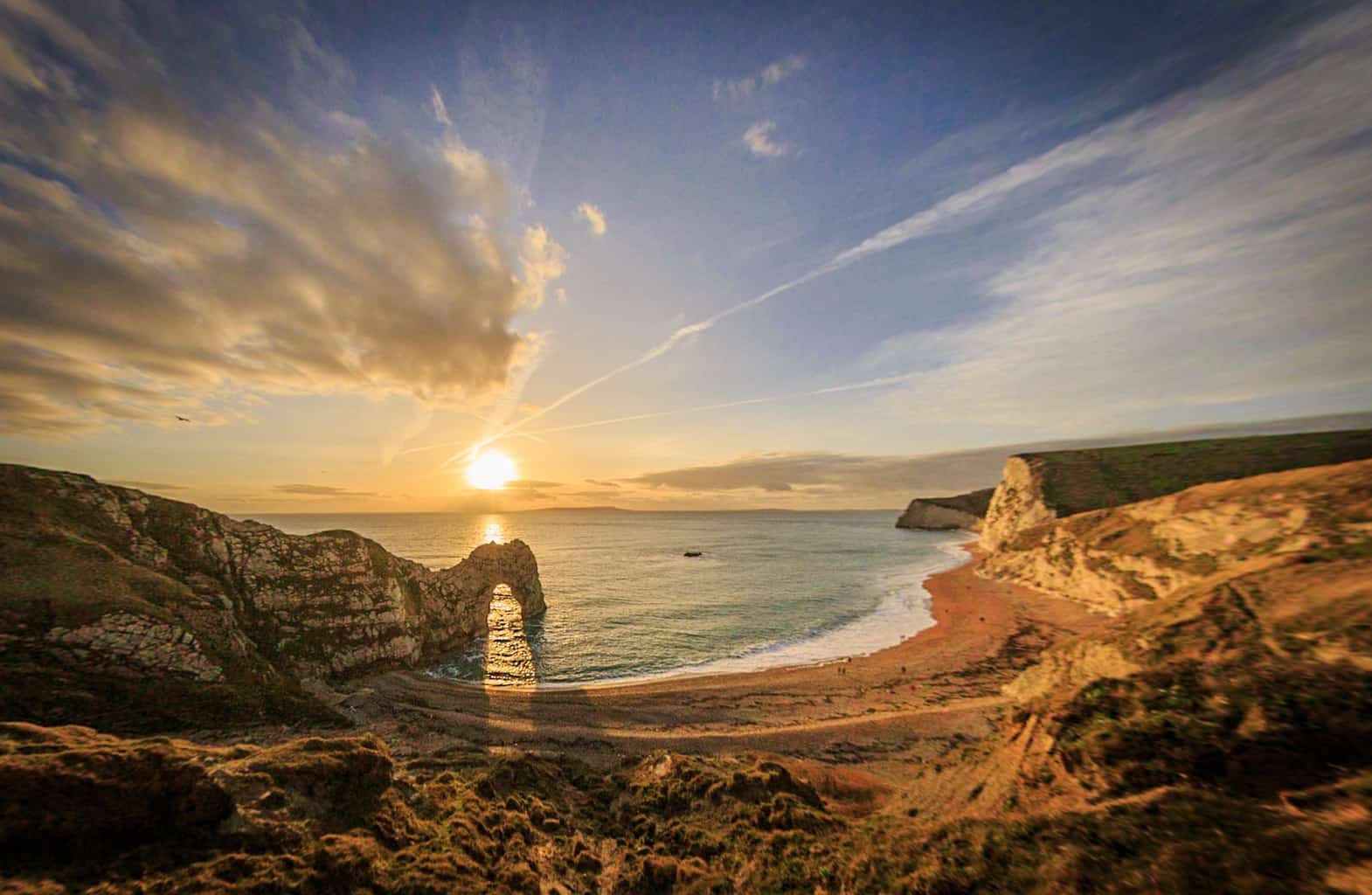 This is, believe it or not, a picture of Durdle Door taken using my Canon fisheye zoom lens (retired some time ago via EBay) on my Canon 6D. 
I love the alignment of the sun and the arch. 
Later on today on my blog you can see the black and white version of this picture. 
Rick McEvoy Photography
Wednesday 10th May 2017