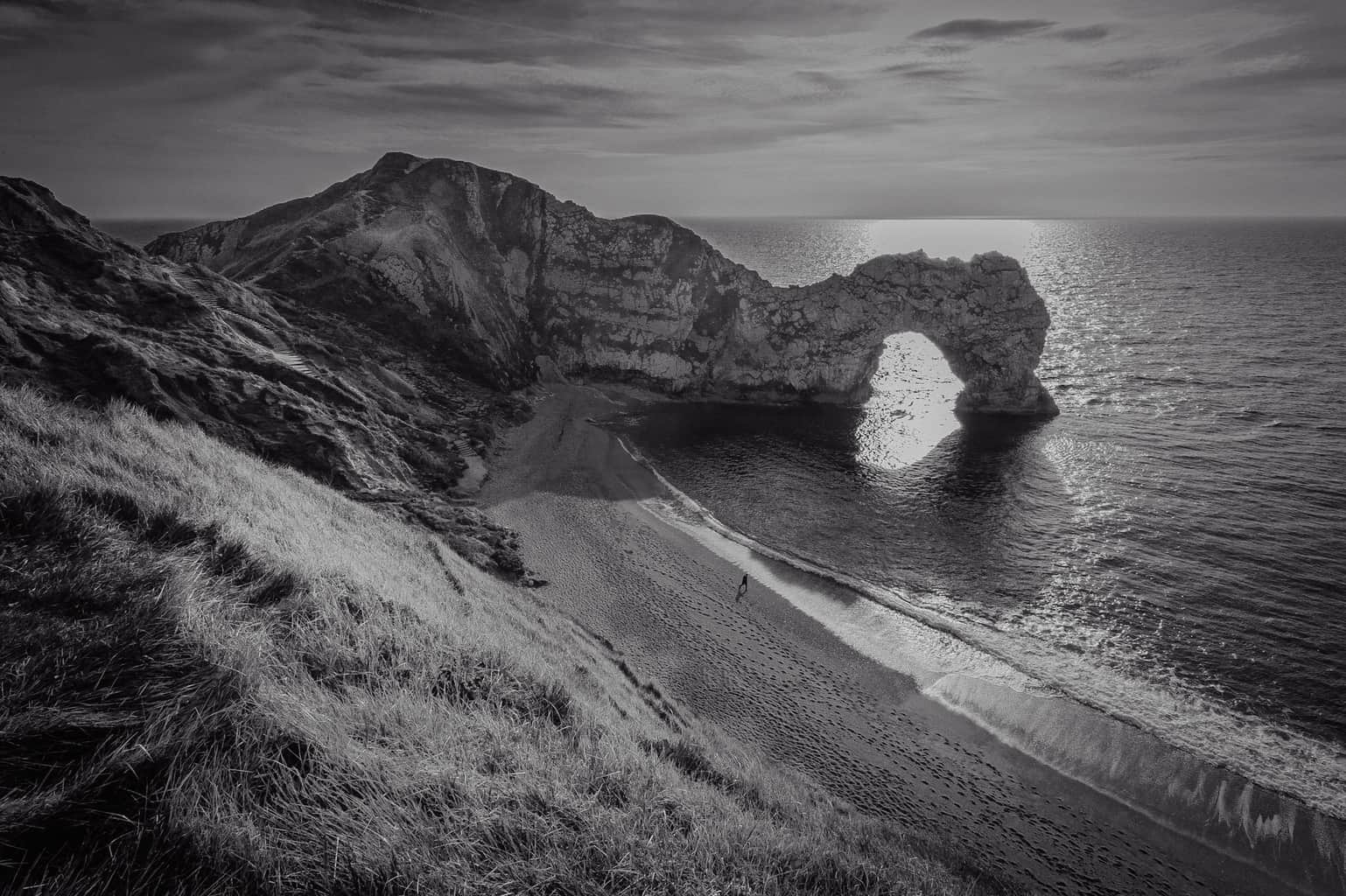 I produced this image using Perfect Photo 9 B&W, the software produced by On 1.
This is what I did
Preset
Filter
Vignette
And that was pretty much that.
Hit save then the file lands in Lightroom straight in the collection I am working in which is good. And I add the image to my black and white landscape photography in Dorset collection too for later uploading.
This black and white conversion produces a very pleasing image, nothing spectacular but a nice, natural black and white picture of Durdle Door.
So thoughts on Perfect B&W by On One? It produces nice black and white images, and is easy to use. I am happy to stick with the presets on offer and add the odd tweak with the filters and playing around with the vignette.
I do not want to spend forever working on images in Lightroom and Photoshop – I am through that phase now. I have spent a lot of time processing images, trying out new things, and not trying some of the obvious standard things such as layers.
No I don't use layers. I am a Lightroom editor, having got deeply involved in digital photography just as Lightroom was being released for the first time. I was too late to be solely reliant on Photoshop, which is why I work n Lightroom then go into Photoshop to do final cleaning up of an image, plus the odd effect.
All that time spent playing around in Lightroom over the years has however given me the ability to do less now – less but produce better images.
This is all part of the learning process.
Blimey – where did that little lot come from?
Better get back to the next picture of Durdle Door which is going to appear on my photography blog tomorrow.
Tuesday 9th May 2017