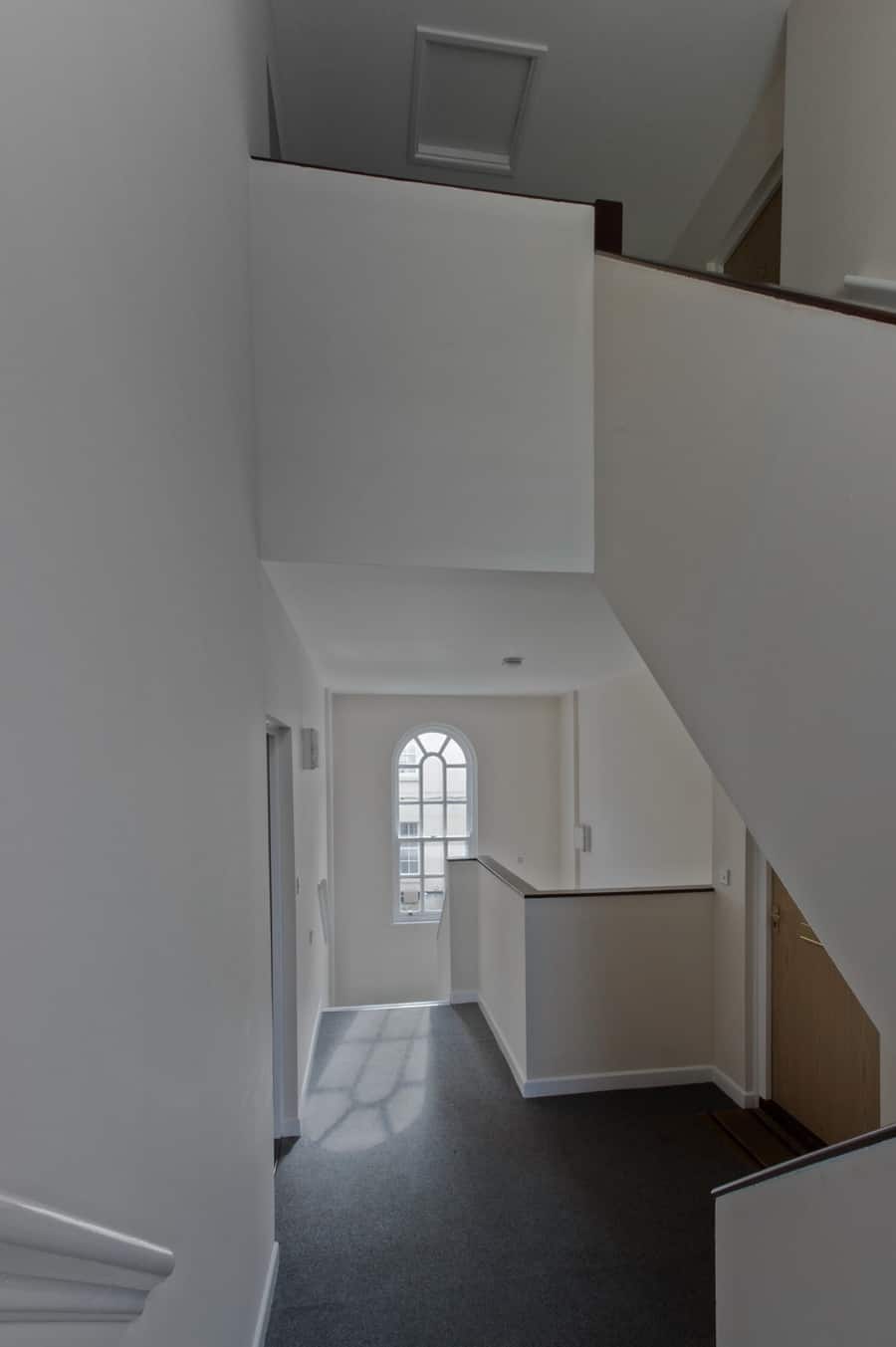 Now a tricky thing to photograph is paint. This is Dulux Pyroshield paint. White paint on plastered walls. Hmmmm. Tricky one. The manufacturer of the paint was Dulux. I know another huge name in the construction industry, well decorating of any kind of building anywhere market really. If that makes sense?
To quote from the Dulux Decorator Centre website
"Pyroshield Durable Matt from Dulux Trade is a water-based flame retardant finish that upgrades substrates of fire classification from Class 3 to Class 0 (tested to BS476, parts 6 and 7)."
So not very important then….
Another complication with this shoot was that it was on stairs in occupied tenanted blocks in Dorset. Bearing in mind I like to use my Canon 6D mounted on my Manfrotto tripod for every commercial image I take this was certainly a challenge. Both in terms of the space available and people wanting to get by!
Thankfully for me these things are routine challenges which I deal with on a weekly basis. And I do like a challenge!
I have included this picture as there is nice light coming through the door. This image might not win awards, but this is the reality of construction product photography, which is a technical exercise in producing images which whow the product in question accurately.
Rick McEvoy Photography
Product photographer in Dorset
Wednesday 31st May 2017