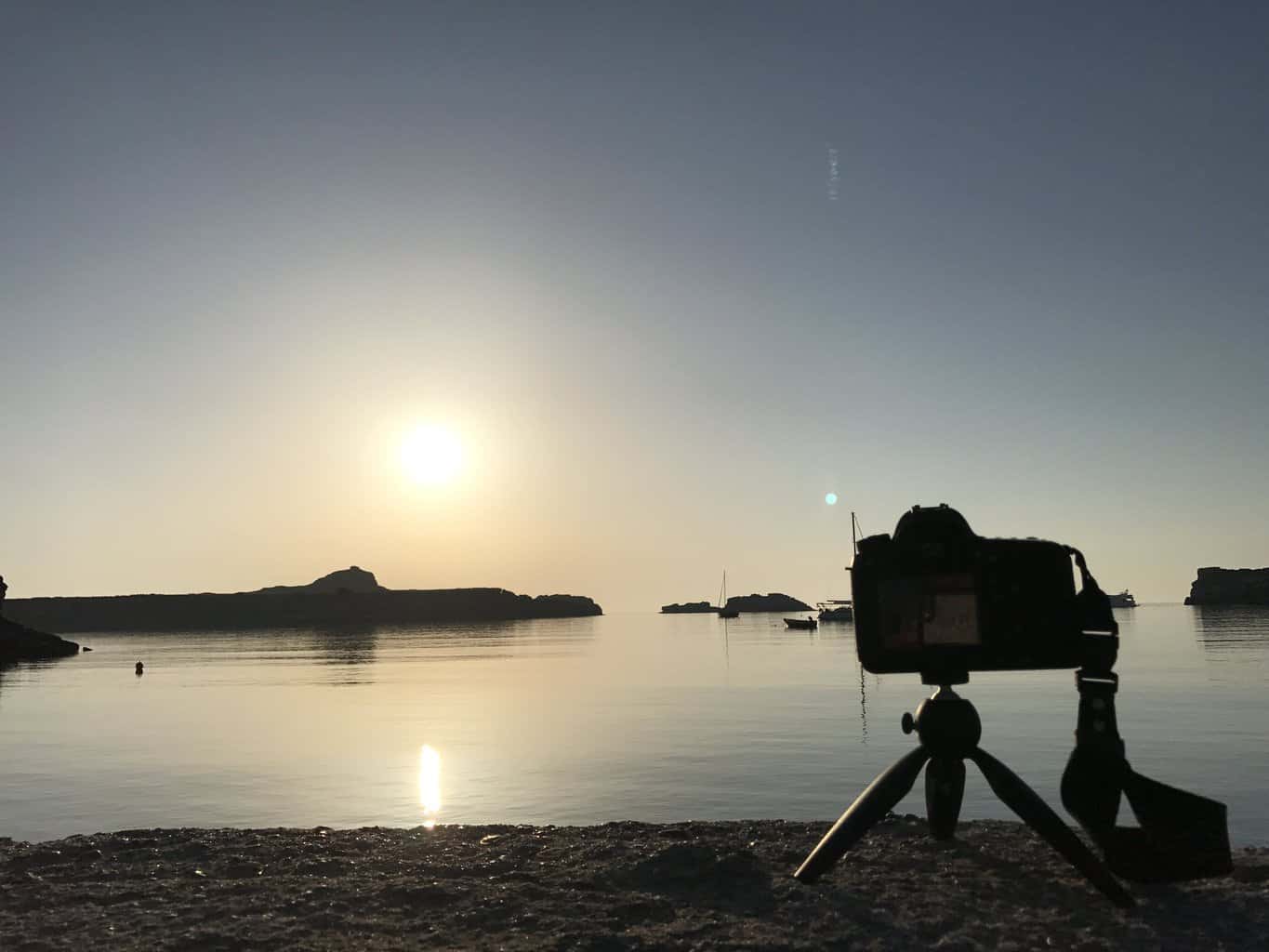 Well worth getting up for!!! I was on a family holiday to Rhodes, and had packed light. All I took was this
Canon 6D with Canon 24-105mm lens
Spare battery and charger
A couple of SD cards
Pec Pads and Eclipse lens fluid
And that was about all. I reconfigured my Peak Design Everyday Backpack
So my camera gear was in the bottom of the bag, leaving a large space for other non photography stuff. This was my hand luggage too – and extremely versatile it proved to be too. 
And of course my iPhone 7 Plus, with which I took this sunrise picture of my minimal travel photography gear. And my iPad Pro.
Thats it. 
Pointing out into the sunrise from the concrete jetty at the far end of Lindos Beach. 
Nice…. 
 Rick McEvoy MCIOB, LBIPP – Travel Photographer