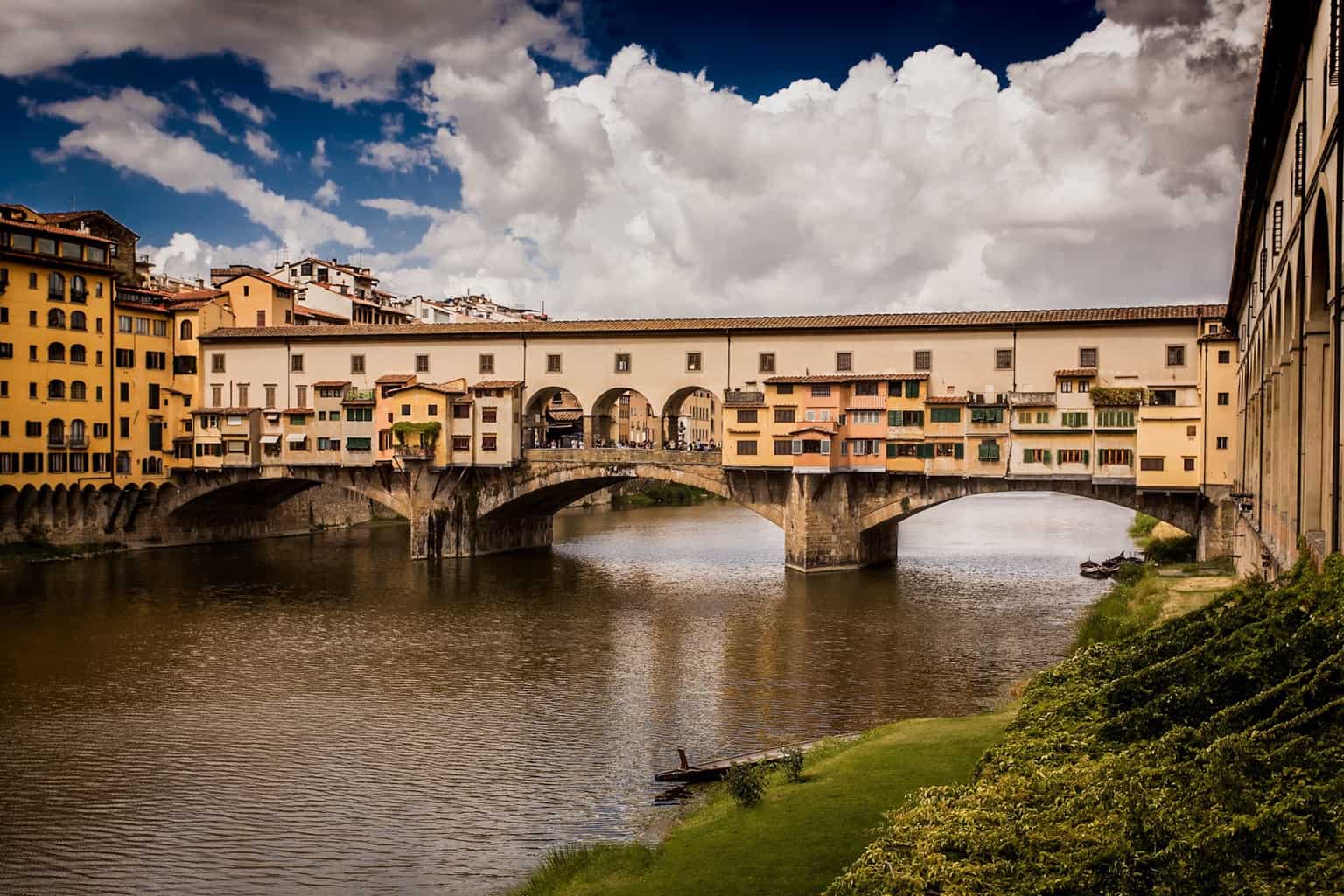 A picture of the unique Ponte Vecchio in Firenze is today's architectural photography image
Ponte Vecchio is such a striking bridge in Florence, or Firenze as it is known locally.
I have visited Florence twice, and both times have visited this famous old bridge. The bridge you see in this picture was rebuilt after a flood in 1345 would you believe. It is believed that the first bridge was constructed here across the Arno in the year 966.
The bridge was the only bridge spanning the River Arno to survive the destruction of the Second World War.
Check out the Visit Florence website for more info on the bridge.
What a bridge. So much history. Buildings on both sides. And in a fascinating location. And in a fantastic spot in that fascinating location.
This picture was taken on my Canon 5D with Canon 17-40mm lens. It was taken in 2013, just before I purchased my Canon 6D.
I am going to be writing about new gear/ old gear, but for now all I will say is that I did not realise looking at this image that it was taken on my 12MP Canon 5D, and not on my 20 MP Canon 6D.
Enough about gear.
Back to the picture.
Exposure was as follows
Aperture – f8
Shutter speed – 1/1250th second
ISO – 400
Focal length 40mm.
I wanted to capture all of the bridge, and also the surrounding shores either side. I was not very lucky with the sky, but I prefer this to a plain blue sky to be honest.
I wanted to show the rich colours in the bridge and surrounding buildings, so typical of Italian architecture and cityscapes.
I like this picture. Well it is one of the worlds great bridges after all.
As you might now be aware, I enjoy taking photographs of architecture. And also travelling. Hmmmm. If only there was a career travelling and taking photographs………
Architectural photographer and travel photographer
France, Greece, Italy