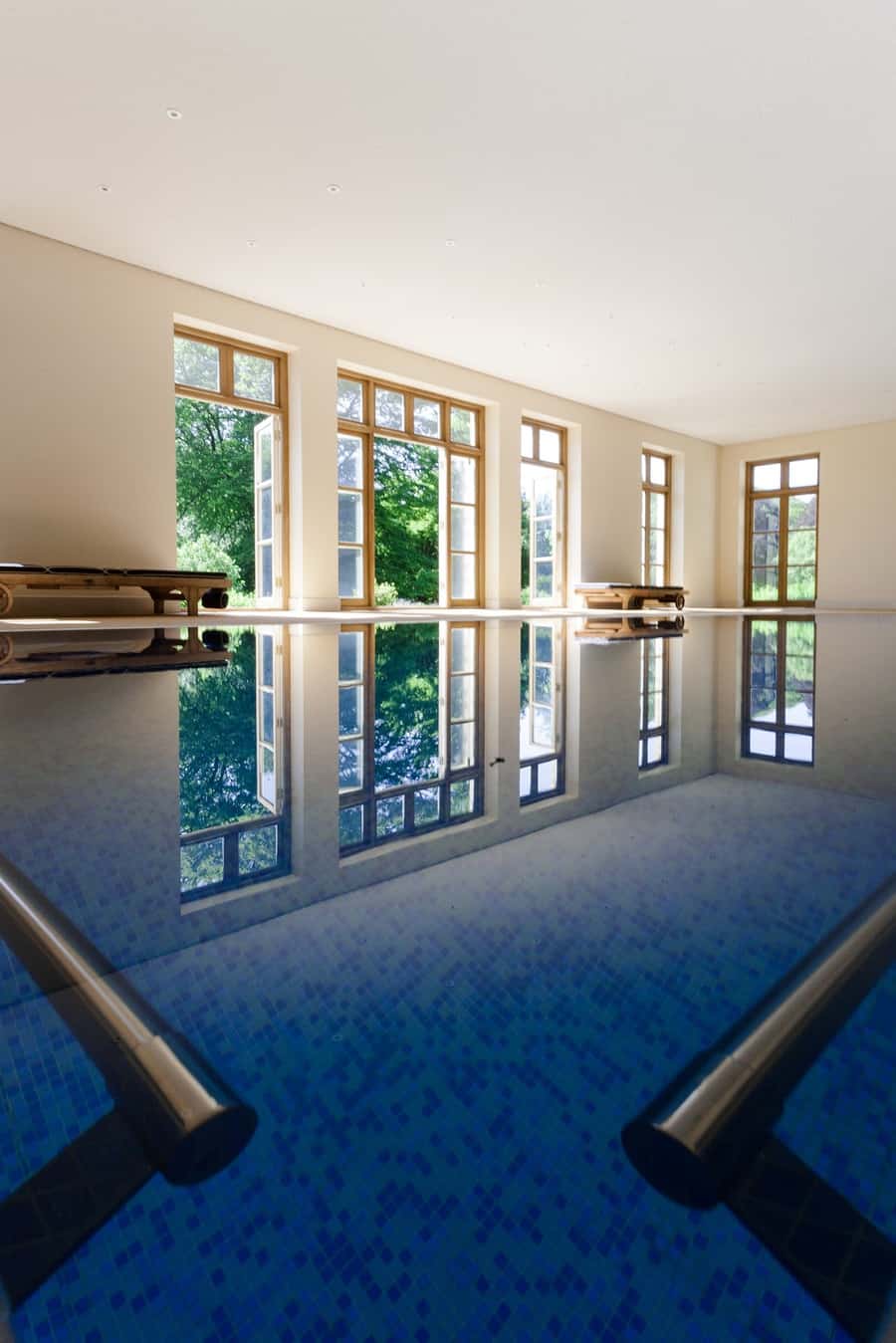 I write about this image on my interior photographer page
"This is a picture that I really, really like. The interior space is all about the pool, and its relationship to outside. All those doors and natural light filtering in, with the greenery outside – this was such a fantastic interior space to photograph. And it was very, very warm in there. Thankfully this image was taken with my awesome weather sealed Canon 5D, which didn't even notice the heat and humidity in the pool.
And that reminds me of something – I am fortunate to photograph some great spaces that most people never see – a definite bonus for someone like me!"
I like the composition of this picture. Just the components I want in the image. Taking the picture from such a low angle gives a different viewpoint.
This is something to remember if you commission me to photograph your buiiding interior – I will try different viewpoints and angles to get interesting and different pictures like this. And to get this shot I needed the 17mm that my favourite interior lens, the Canon 17-40mm lens, gives me.
And me lying down with my camera held over the pool.
All fine. I have put my Canon DSLRs through much worse!
Which is very very wide by the way.
Check out my interior photographer web page, where you will find 11 other photographs of interior spaces.
Rick McEvoy – interior photographer.