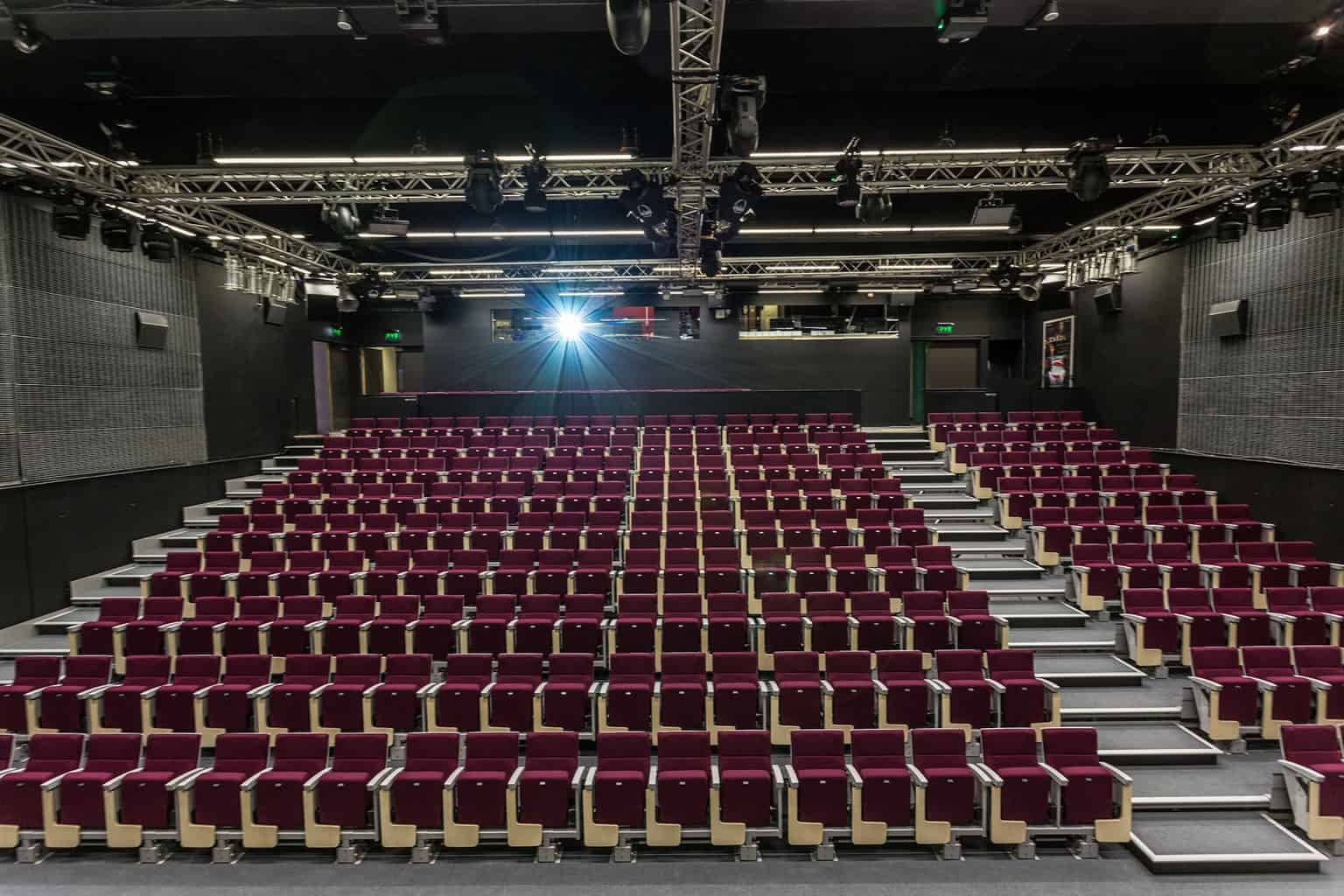 "Now there is a story behind this picture. I was meant to be photographing the refurbished lecture theatre at the University of Southampton just as the works were finishing, as once completed the hall was going to be used straight away, and gaining access after that was going to be a challenge. And one of the key points of photographing refurbished internal spaces is that they need to be all nice and clean and shiny.  The pictures were taken for the architect, Kendall Kingscott, for their portfolio.
The problem was that the works were not finished. I have taken a view looking towards the huge screen, but the new projection system was being tested so the screen kept on changing, so I decided to shoot straight at the projector. Looking this way there were half a dozen people finishing off the works, with step ladders, people wearing high vis jackets etc. And the black wall you see above the seats was not finished.
This is where my skills in Photoshop come in. I managed to remove all evidence of the people working in there, much to the amazement of the architect himself.
This is just something I have to deal with on a daily basis in my work- you just have to remember that extra work in Photoshop takes more time."
I know. Builders eh!  
Interior Photographer – Bournemouth, Poole, Sandbanks, London, Cornwall, Devon, Dorset, Hampshire, Somerset, Wiltshire