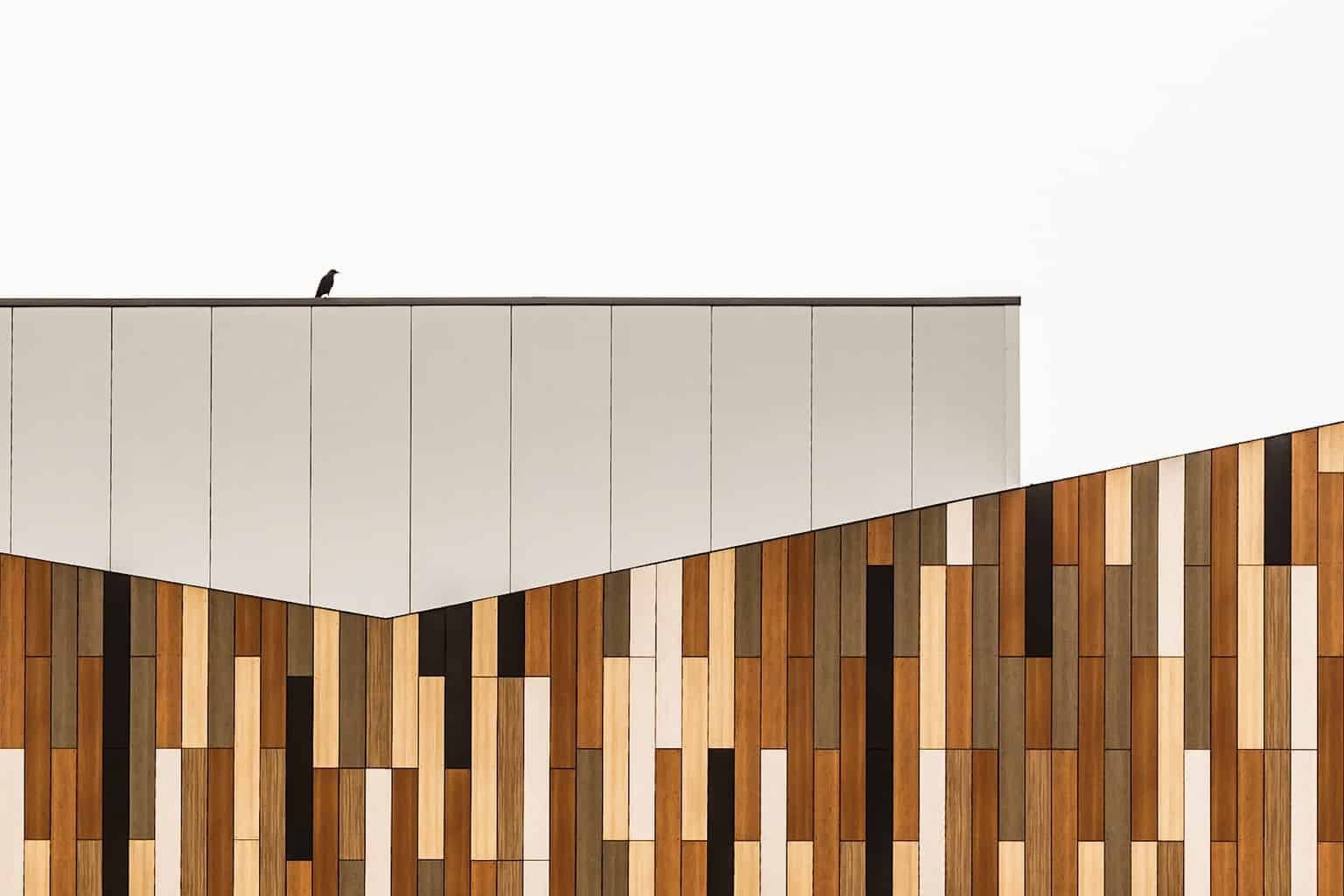 A few words from my new architectural photographer page to start with.
"I hate to say the pigeon made this shot, but you know what I mean. Now unlike other things, this was pure luck I take no credit for the pigeon. I was just photographing this façade of the building, which was still under construction.
Yes, I know you can't tell – that is part of my job after all!
Interesting patterns and colours in this cladding, broken up by the horizontal lines.
This is one of those picture that works really well in black and white. I will produce a new black and white version of this picture which I will post on my photography blog so make sure you check out this page of my website which is updated every day."
I like this picture more and more. The picture was taken for a construction company. It is a picture of the Jigsaw Building, a striking new addition to the Royal Bournemouth and Christchurch Hospital. And as well as being a striking building a building providing fantastic care to patients.
I am going to stick to the photo.
I have cropped this picture down, reducing it to three elements. This has turned an average image into a good one, so much so that it is now the first image on my architectural photographer web page.
Sometimes all an image needs is a bit of a crop to get rid of things that do not add to an image, moreso that detract from the image.
The crop has given this image the impact and simplicity that was lacking.
Rick McEvoy Photography – Architectural Photographer
Bournemouth, Poole, Sandbanks, London, Cornwall, Devon, Dorset, Hampshire, Somerset, Wiltshire