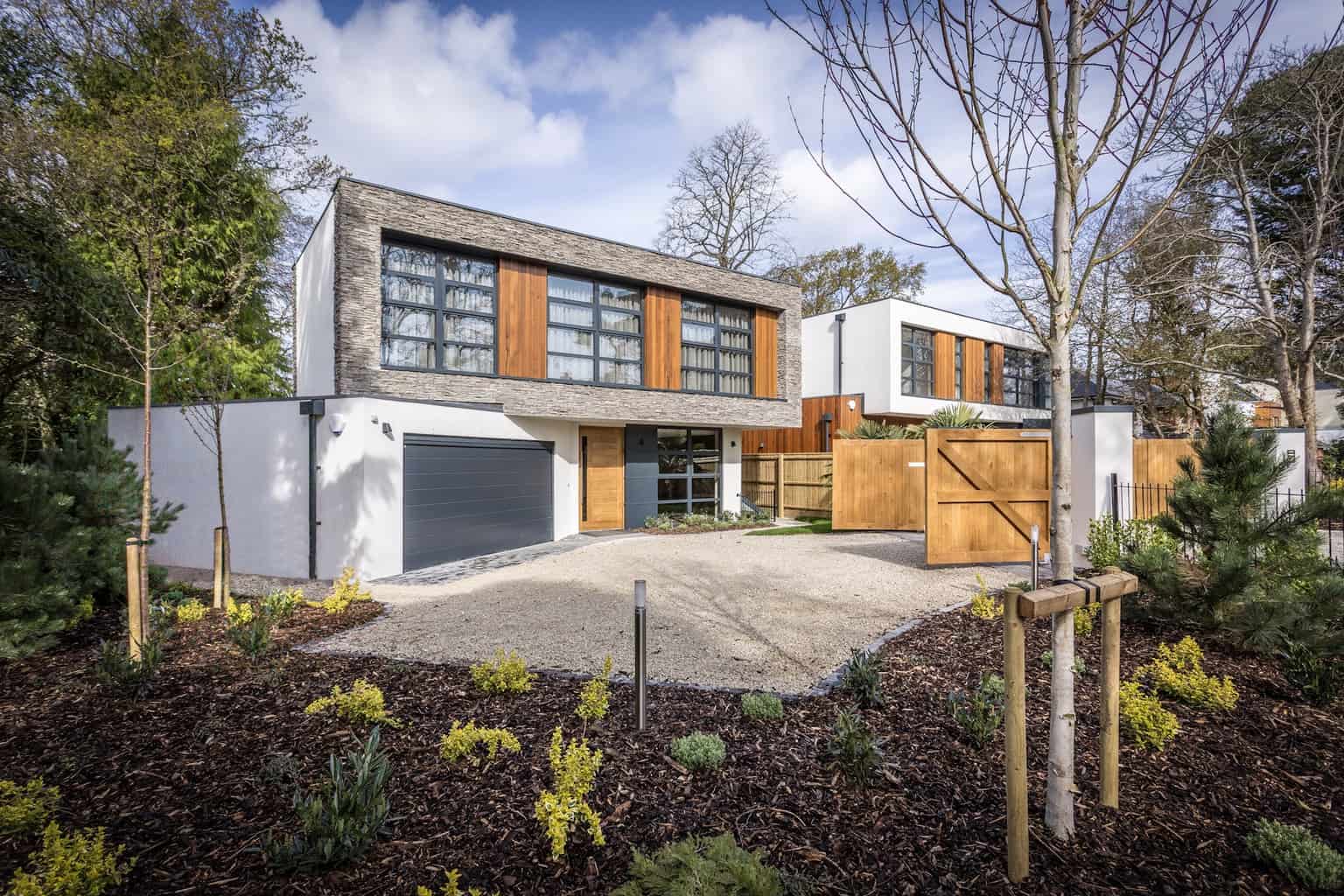 The last image in this series of architectural photographs is this picture of a stylish new house in Poole.
This is what I say about this image on my architectural photographer web page.
"Finally a picture of a very stylish new home in Poole photographed for the architect Kendall Kingscott. This project was the construction of a pair of new homes on a plot not far from the sea. Nice.
The houses were constructed by Spetisbury Construction.
The is the front elevation of the left-hand building. The picture was taken with my Canon 6D on my Manfrotto tripod from eye level. I do have an alternative version taken using one of my specialist bits of high access photography equipment.
My Harris painters pole. With a special adaptor.
You can view the image taken from the right-hand side of this building on my home page.
But back to this image, and the story I have to tell. Another example of finished works being subject to debate, and in this instance half an hour in Photoshop removing stuff!
Removing stuff is my Photoshop specialism. Things I have to remove regularly include chewing gum, loose gravel, builders' debris, hosepipes, rubbish, the odd person. And the odd van.
And stuff sticking into an image from the side – one of my pet hates.
Cleaning up my images is an important part of my digital processing workflow."
That is the set of 12 images published. I am going to post all 12 images in one post – let me know which is your favourite image of the 12 please.
Rick McEvoy Photography – Architectural Photographer
Rick McEvoy Photography – Bournemouth, Poole, Sandbanks, London, Cornwall, Devon, Dorset, Hampshire, Somerset, Wiltshire