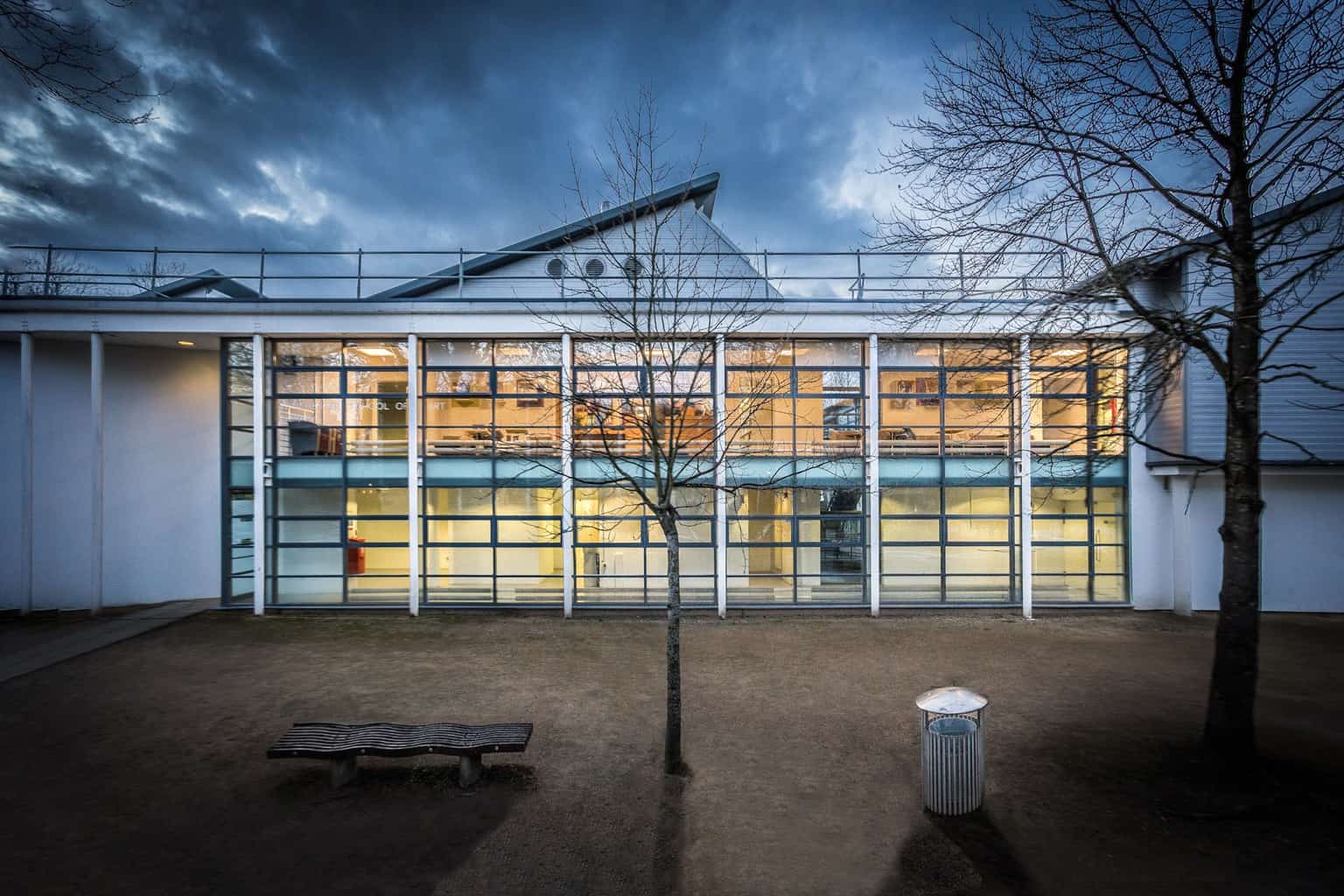 This is one of my favourite architectural photography images, taken some time after completion of the works. I wanted to give this new building frontage a touch of drama and impact. On my architectural photographer page I write
"This was one of the first pictures to make it into my BIPP portfolio set.
This picture of the new entrance to the Library at the Winchester School of Art, part of the University of Southampton. The picture was taken for the architect Kendall Kingscott.
This was a genuine after the sun has gone but there is still daylight picture. It is also an HDR Merge of two images to get the lights, darks and everything else in the middle.
And there has been an amount of cleaning up of this image in Photoshop, especially to the pedestrian area around the benching and bin.
And what a feature that bin is, with that fantastic lighting on it."
Yep. This picture works for me.
Any thoughts/ comments appreciated.
Rick McEvoy Photography – Architectural Photographer
Bournemouth, Poole, Sandbanks, London, Cornwall, Devon, Dorset, Hampshire, Somerset, Wiltshire