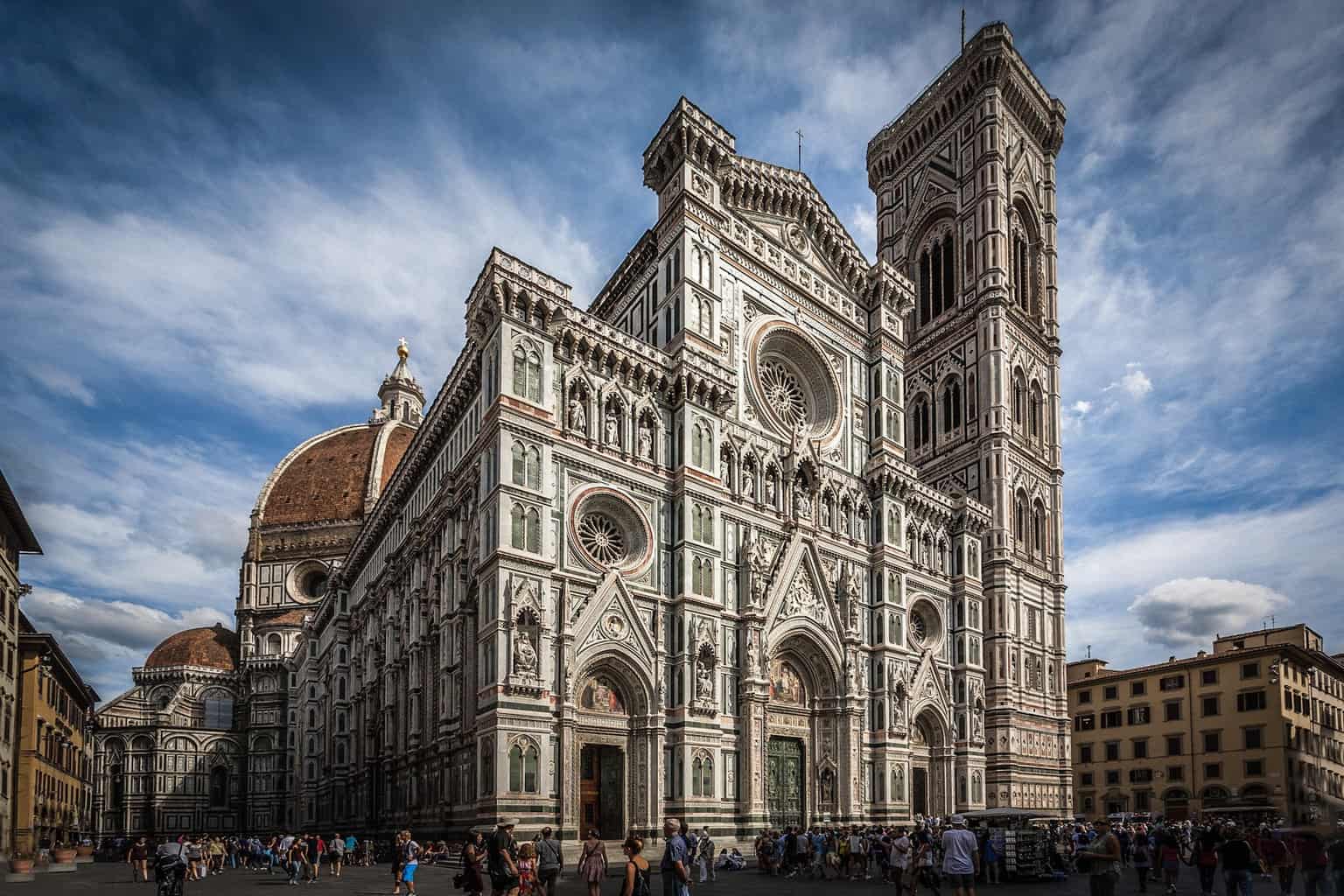 One of my favourite buildings. Well look at it! On my architectrual photgrapher page I write;
"The stunning Duomo di Firenze. Or The Cattedrale di Santa Maria del Fiore.
Gothic architecture with an exterior covered with marble panels in shades of green and pink bordered with white. Duomo di Frenze is part of a UNESCO World Heritage Site.
The first picture is of the front façade. Enormous. Striking. Unusual. If you are a fan of architecture like me, this is a façade so grand it almost defies belief. Started in 1296, completed structurally well over 100 years later.
And I try to capture all of this in one photograph.
I know.
I decided to keep all the people in the shot, as they are part of the modern story of this iconic building. I could have done something clever and complicated to exclude all the people, but I will save this for my return to Firenze, which I have every intention of making at some point in the future.
Hopefully you like this image, and get the feeling of the scale of this magnificent structure."
Rick McEvoy Photography – Architectural Photographer
Bournemouth, Poole, Sandbanks, London, Cornwall, Devon, Dorset, Hampshire, Somerset, Wiltshire