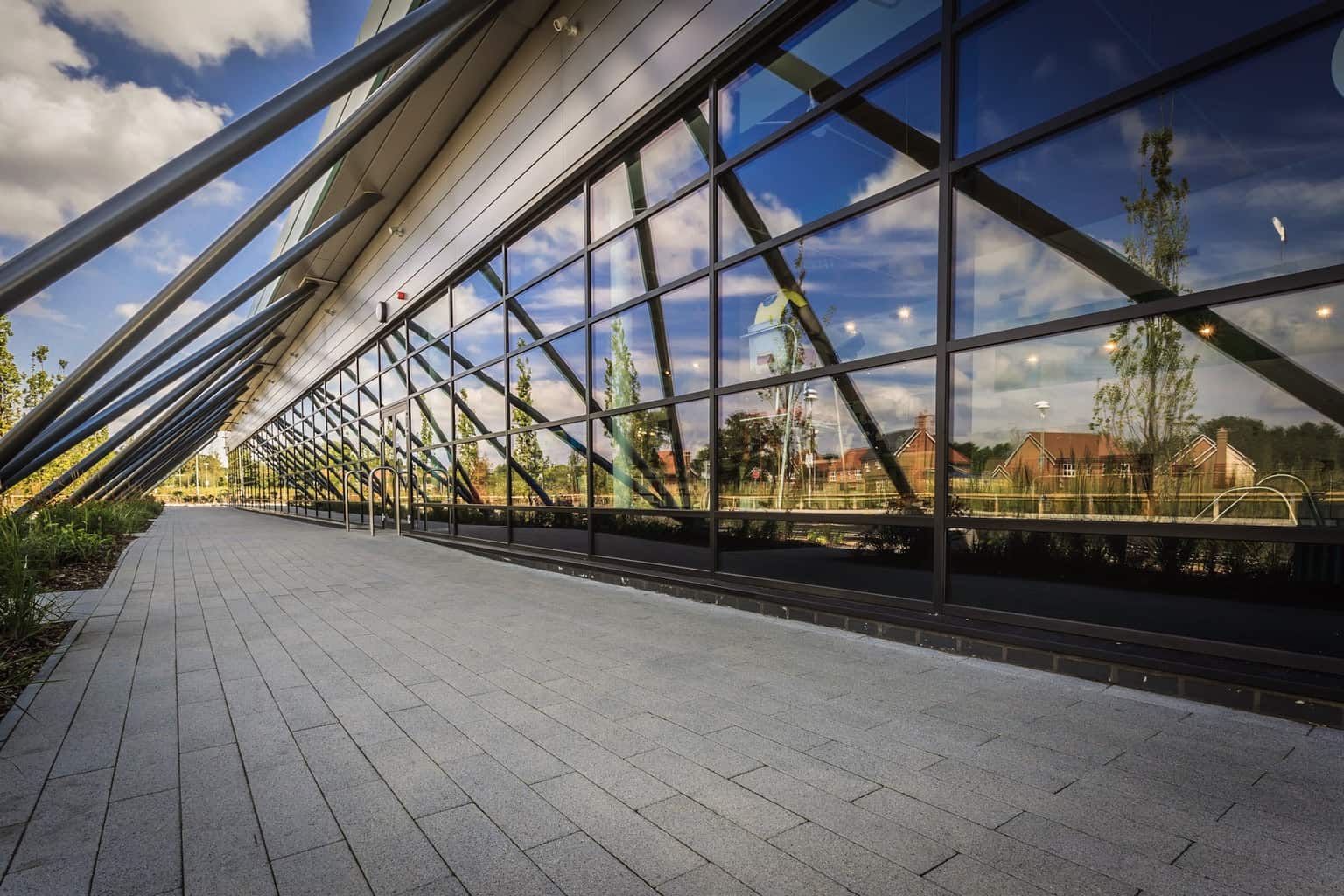 I really should promote more of my commercial photography work.
The problem is that I quite often can't, as clients need the exclusivity of the images they have paid for.
Anyway this is a picture taken earlier in the year for Tobermore, the paving manufacturer.
This picture was taken at a leisure centre in Hampshire. 
Oh go on then – I will show the set up for this image.  I keep on taking these pictures and not using them.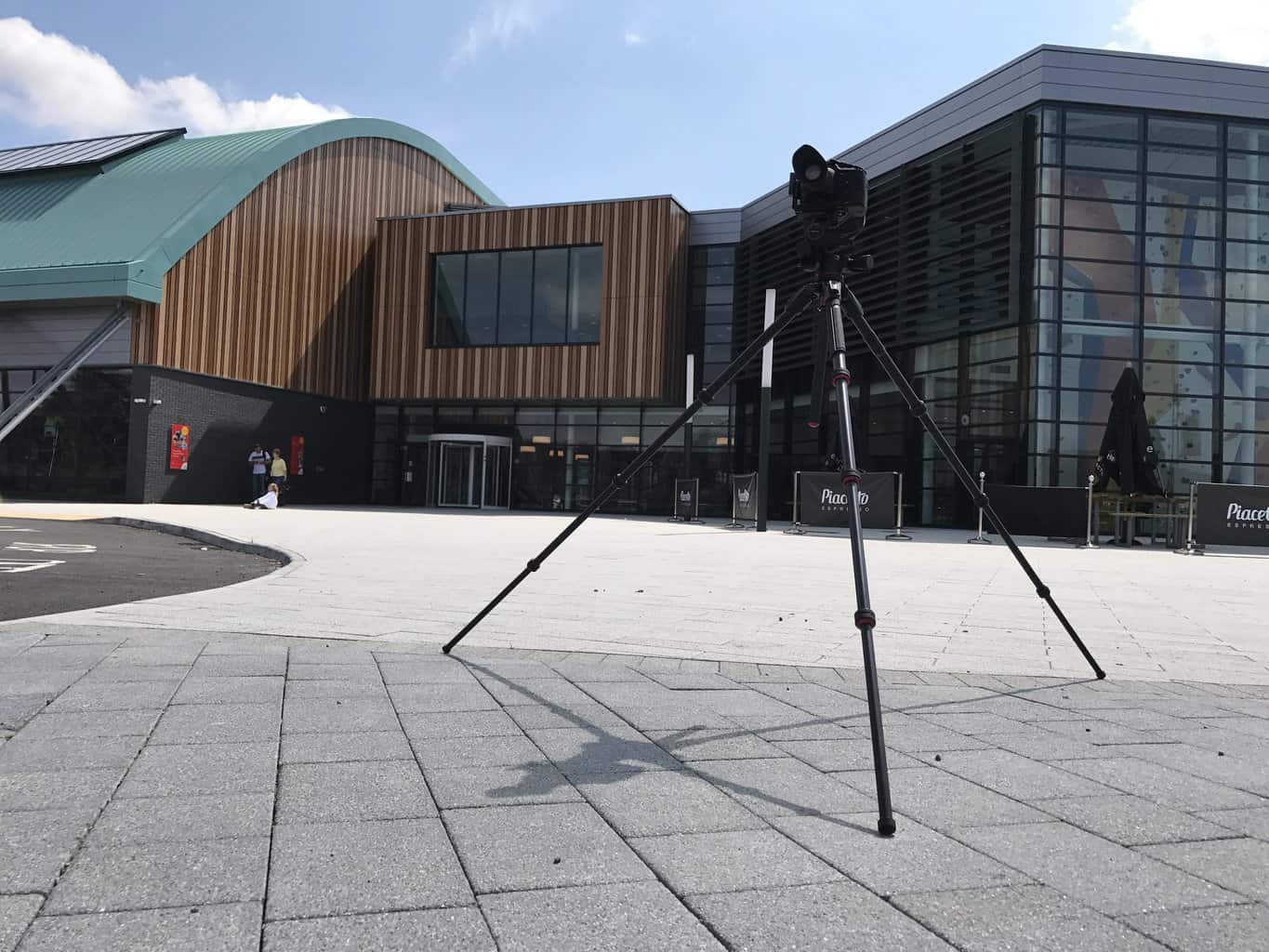 This is my Canon 6D on top of my Manfrotto Tripod. Attached to my camera is my Canon 17-40mm lens. If you look to the left of this picture you can see the walkway in the photograph above. 
This picture was taken with my iPhone 7 Plus, which I have to say is an extraordinary camera.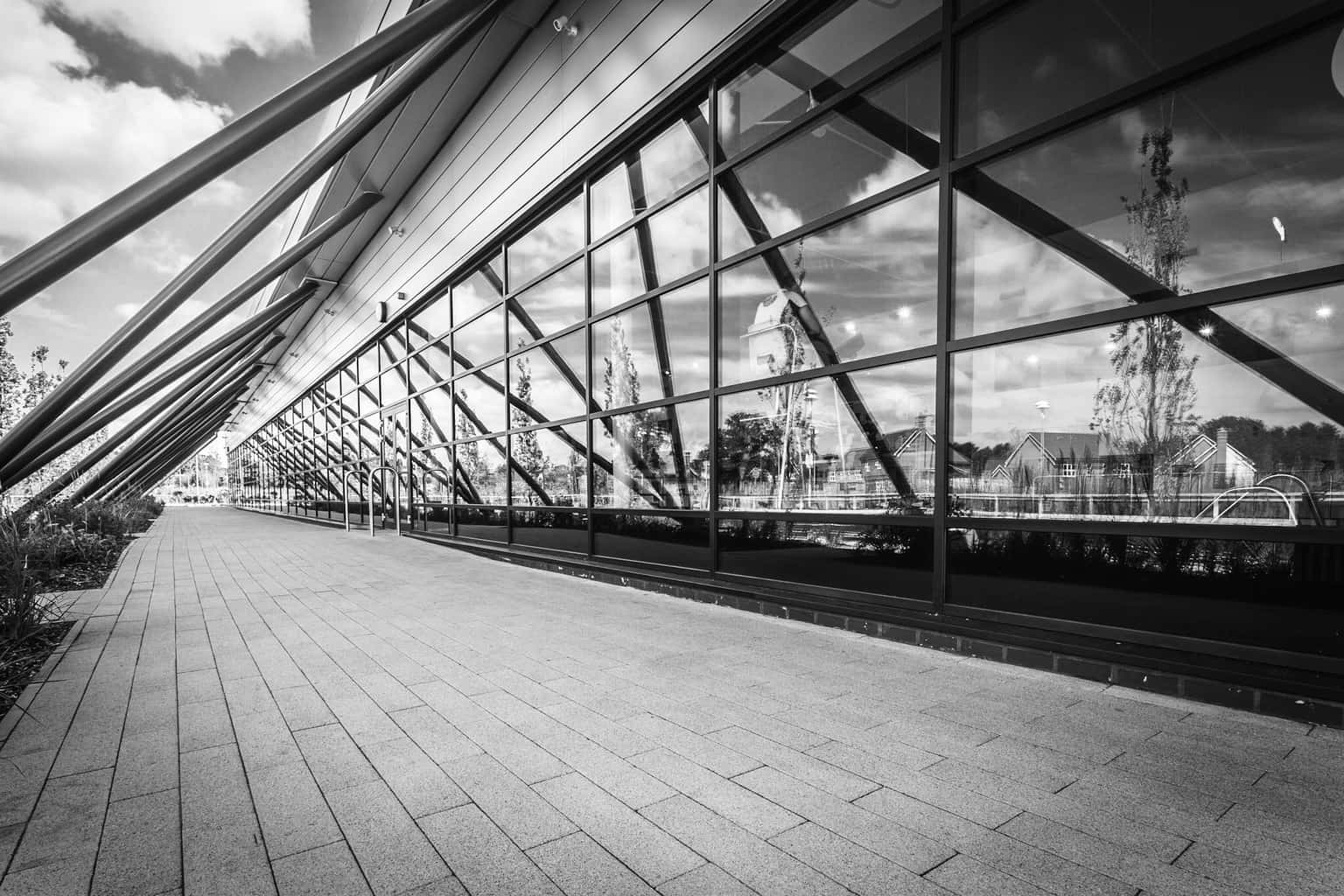 The original client issue image you can see above, which was processed in Lightroom, then sent to Photoshop for cleaning up. 
The image at the top, and the black and white picture included in this blog post were both produced using Snapseed on my iPad Pro. 
I like producing alternative edits of images, especially black and white ones, as these give clients a different view from what they were expecting. 
Rick McEvoy Photography – Construction Product Photographer