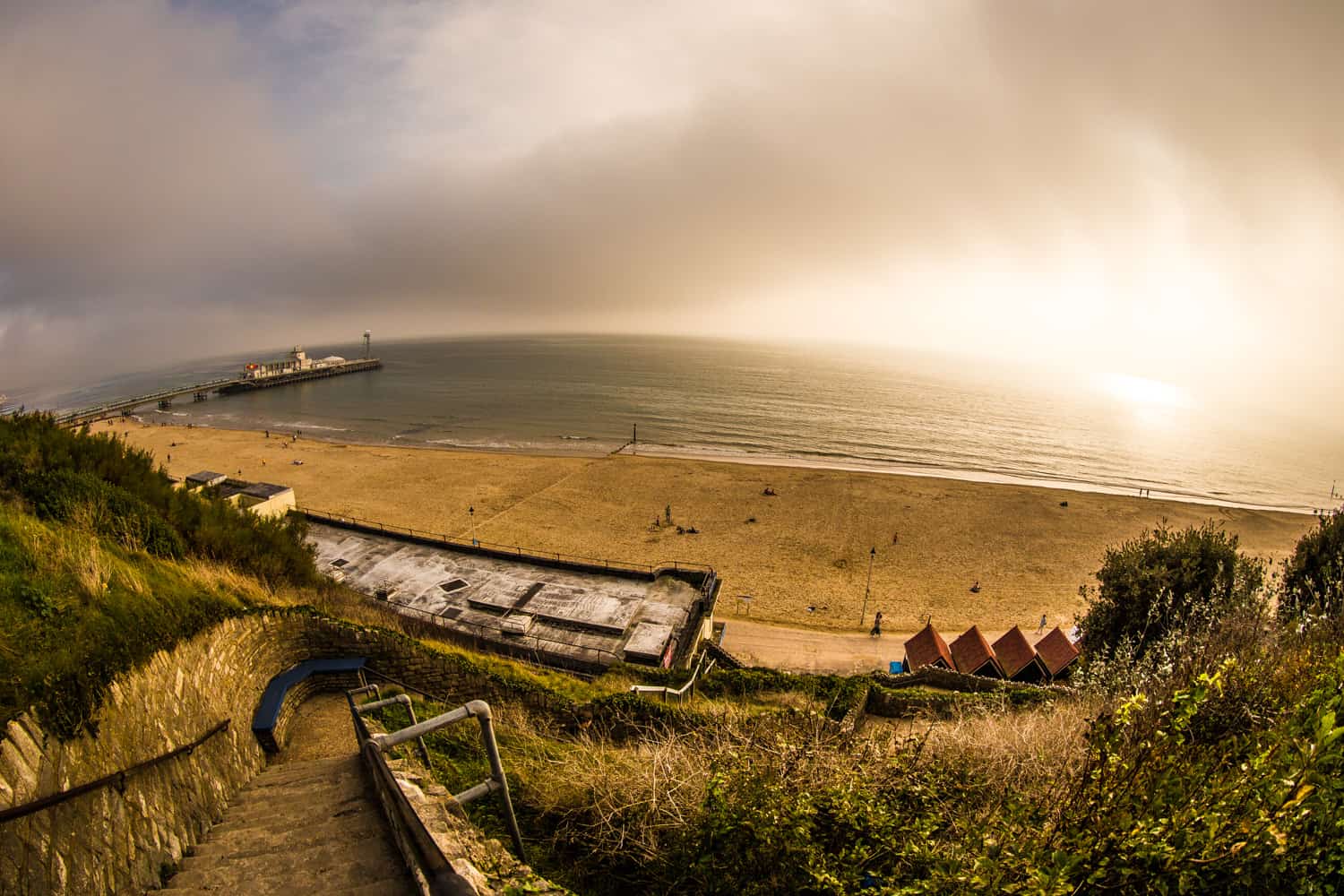 This is the view from the steps at the back of the Bournemouth International Centre (BIC for short) down to the beach.
I took this picture using my Canon fish eye zoom lens on my Canon 6D. I was in the experimental phase with this lens – but I am over that now!
I do have a couple of good images though, including this 180 degree view of Bournemouth Beach with a bit of dramatic sky thrown on for good measure!