2018 is here. Blimey. Where did 2017 go?
Happy New Year, and I hope 2018 is fantastic for all of us.
Time to have a think. Having recovered from a wonderful 2 weeks in Barbados with the gorgeous Mrs M it is back to reality.
I am picking up on a post I started writing in December 2017, but never managed to publish.
As I said before Christmas, in the autumn I completed a large architectural photography commission spanning four counties and 10 locations. More on that later.
Apart from loose ends on that commission, and the dilemma of what to do about Lightroom, it is now time to look forward.
Lightroom and Photoshop
I have just checked the Creative Cloud App, having been away for some time, and have to say I am disappointed that there is no update to Lightroom Classic to fix the bugs that still exist. Nor Photoshop.
Improve Photography articles
I have an ongoing publishing schedule on the Improve Photography website, where I publish an article every fortnight.
I wrote yesterday about the latest article to be published this week,
10 tips for planning an architectural photography shoot
And have now started on the next article which will be my review of the Rode Video Mic Me.
I have publication dates going forward and hope to write articles much more in advance – the last one I wrote the bulk of on the plane back from Barbados! I would not have been able to do this without my iPad Pro, which continues to be incredibly useful.
I need to get ahead of myself, so these next articles are not last-minute productions!
And this leads me into the thing I am going to work on in 2018.
Video.
This week I posted a video which I took using my new toy, the DJI Osmo Mobile. Here is the link to the video on my YouTube channel.
In 2018 I am going to work hard on better audio on my ranting speaking videos, sweeping panoramas and smooth moving video walkthroughs, and in general higher quality video output.
Talking of videos, I need to sort out all the videos I have on my YouTube channel, and get them all working for me. They are no use sat on my iPad Pro doing nothing.
Getting all the videos I have on You Tube is a priority. Once I have got the backlog uploaded I will upload new videos as and when I produce them.
I also want to be a lot more systematic about the content and metadata etc of the videos going forward – it was all a bit hit and miss last year.
Well that is the plan!
I have a target for my 2018 videos which I will get onto these later. This has now been pulled from this post and will be in a separate post next week(ish).
Santorini
These things aside I am going to spend January working on my pictures of Santorini from the trip from last April.
This was meant to be a relaxing break for me in December, but that did not happen – this now rolls over into January, and February, where it will stay (well into March actually – see below). I am just going to have to do this differently, so am going to write a weekly post about each of the following.
Image capture
Gear used
Image selection in Lightroom – the process from start to finish.
Image processing using Lightroom and Photoshop
Image processing using Luminar
Image processing using Aurora HDR
Image processing using luminosity masks
Videos – upload and make available for sale
Stock – two posts minimum
A final wrap up post
This will take me to the end of March 2018.
I have to do this as dedicating two months was not feasible, so breaking it down into smaller chunks with deadlines will focus my mind – I find that if I set deadlines things get done.
Just think how much work you do in the couple of days before you go on holiday – I certainly launch into productivity overdrive!
Barbados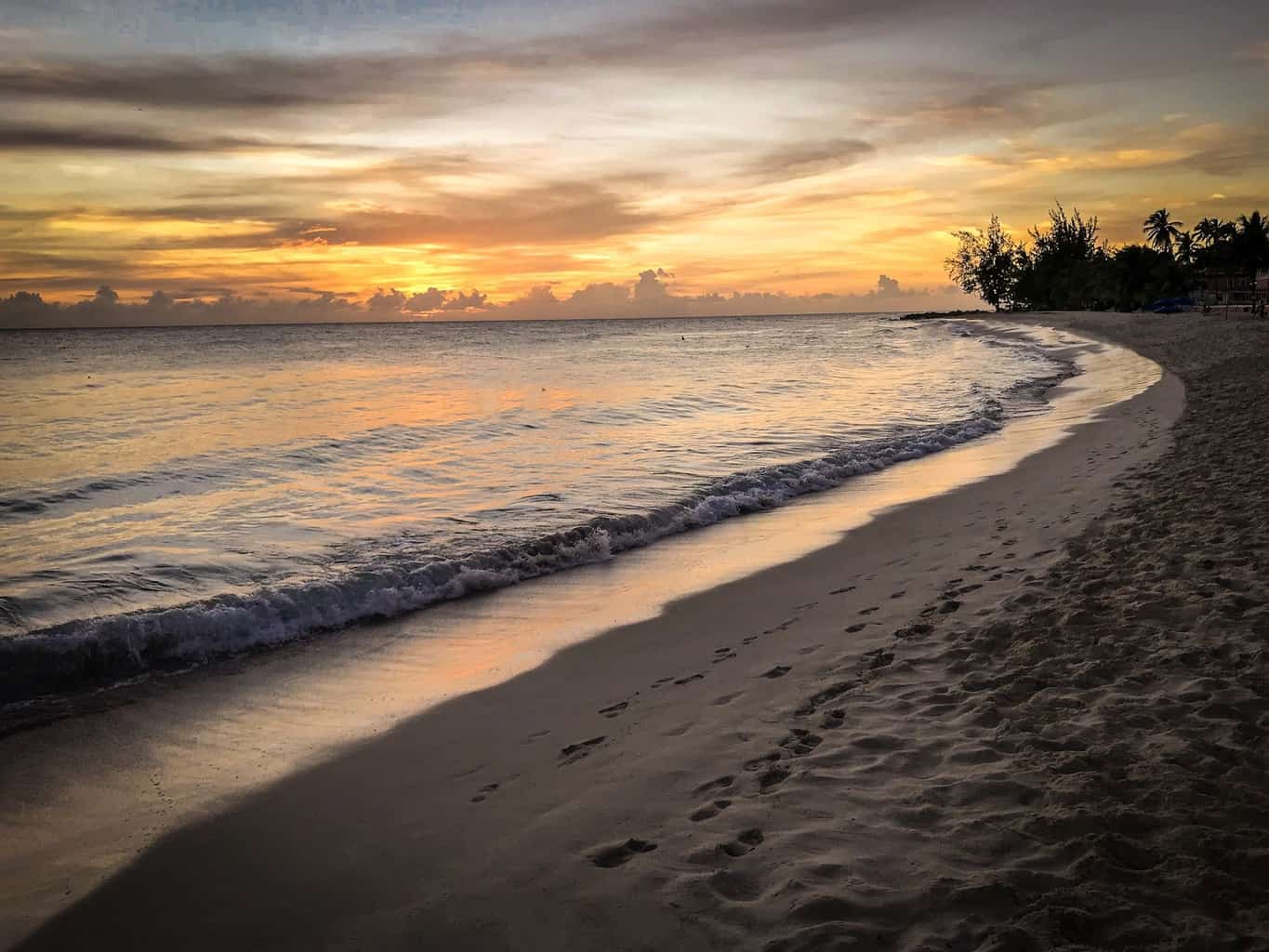 I now have some photos of Barbados to process, write about and share – its never ending! And there are more videos than ever from this trip that I need to get out onto the various channels.
Mixing things up in 2018
I never got round to saying last year that I want to mix things up a bit in the New Year, and very much want to go rogue from convention and do my own thing a lot more – lets see where that gets me!
Photography blog
My writing has improved no end in 2017, and I want to continue to improve the quality of my photography blog posts in 2018, making my photography blog more interesting, amusing, informative and of help to more and more readers.
Another thing I need to do with my photography blog is get up to date with sharing blog posts, and also clearing out my draft folder, which I am now going to get quite brutal about.
I am going to change the content and schedule of my photography blog in 2018, with the content including
Longer text posts every 1/ 2 weeks
Shorter posts with images
Shorter posts offering quick advice
Short posts called Lightroom Quick Tips (or whatever the most useful variation of this is)
Posts with links to my You Tube channel
Videos of me talking about stuff
Gear reviews
New images
Commercial matters
My video production improvements – hopefully!
Social Media
I also need to look at the production of stuff for social media that needs to be thought about – I know I have to do it, but it does not seem to get me anywhere.
Website
I also need to keep on top of my website and webpage content, and have scheduled a review of this for the end of January.
Yes – I am actually scheduling things for the first quarter of 2018. I will schedule a review of my schedule for the end of March and see what happened.
My latest architectural photography commission
This recently completed architectural photography commission was a great challenge, with such variety within the 10 locations that made each and every shoot completely unique.
A fantastic range of stunning country residences in Dorset, Hampshire, Wiltshire and West Sussex
A lovely traditional converted wedding venue in Dorset
An extensively extended community facility at a lovely Dorset church
Refurbished buildings located on a main thoroughfare in a Hampshire town
I was commissioned by the architects to take these photographs for their new website. I will write more about this later on in 2018.
For now I have another building to photograph for the architect.
And then that major piece of work will be done. I am sure there will be some tweaks and changes to some image sets, not too much hopefully! And I have to say I miss large jobs like this!
Still I have some great images which I look forward to writing about later on in 2018.
Lessons learned
It is important not to forget the last piece of work and jump straight into the next things – there are lessons to be learnt from every commercial job, and I want to take a moment to reflect here.
What have I learnt from my latest architectural photography commission?
In terms of image capture and gear, my go to setup worked a treat.
Here are some good things and some bad things that came out of this architectural photography commission.
Good things
Planning
I planned the shoots meticulously. I prepared a weekly report to my clients, along with an estimated cost confirmation based on the logistics of doing the shoots. I updated the schedule every Friday and issued it to the architects, meaning they did not need to ask me where I was up to after the first issue.
This was a very good thing that I did, which helped me plan my work too.
Gear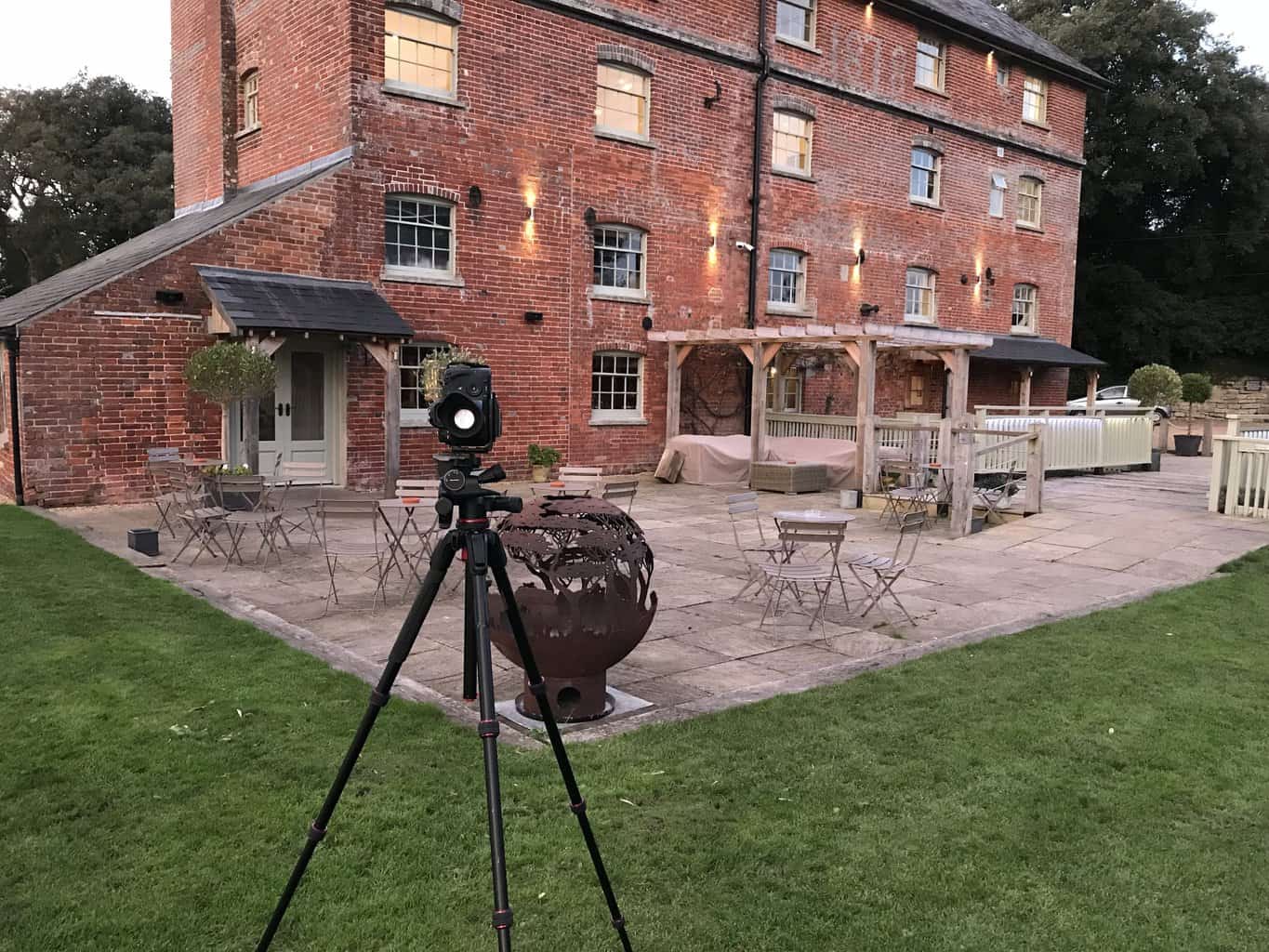 Everything worked. I was not lacking for anything. Apart from some waders, which I bought from Amazon but never used. I didn't need them in the end, and wanted to send them back completely unopened. I missed the return date, and they are sat in my cupboard waiting for the next time I need to stand in the middle of a river and photograph a building.
Image capture
My image capture process is pretty well practised now. I didn't miss a shot. I did however on a number of occasions forget to reset my camera settings – you can read more about this in the article on Improve Photography titled 5 Photography Mistakes I Keep on Making
Processing
Again, my workflow for my commercial architectural photography work is well established and I am quite happy with it.
Every image I produce is fully keyworded, titled, captioned and has a filename with my name in it, so wherever the images appear on the internet I know they are mine and they are hopefully working for me.
My image processing went well, and I am more than happy with the images that I produced.
Lightroom and Photoshop however were a nightmare – see below.
Bad things
Planning
I forgot to send an email to one of the clients, so had to do a quick rearrange to fit one of the shoots around other stuff. Had I clicked send on the email this would not have been a problem. But I didn't, and it was.
Weather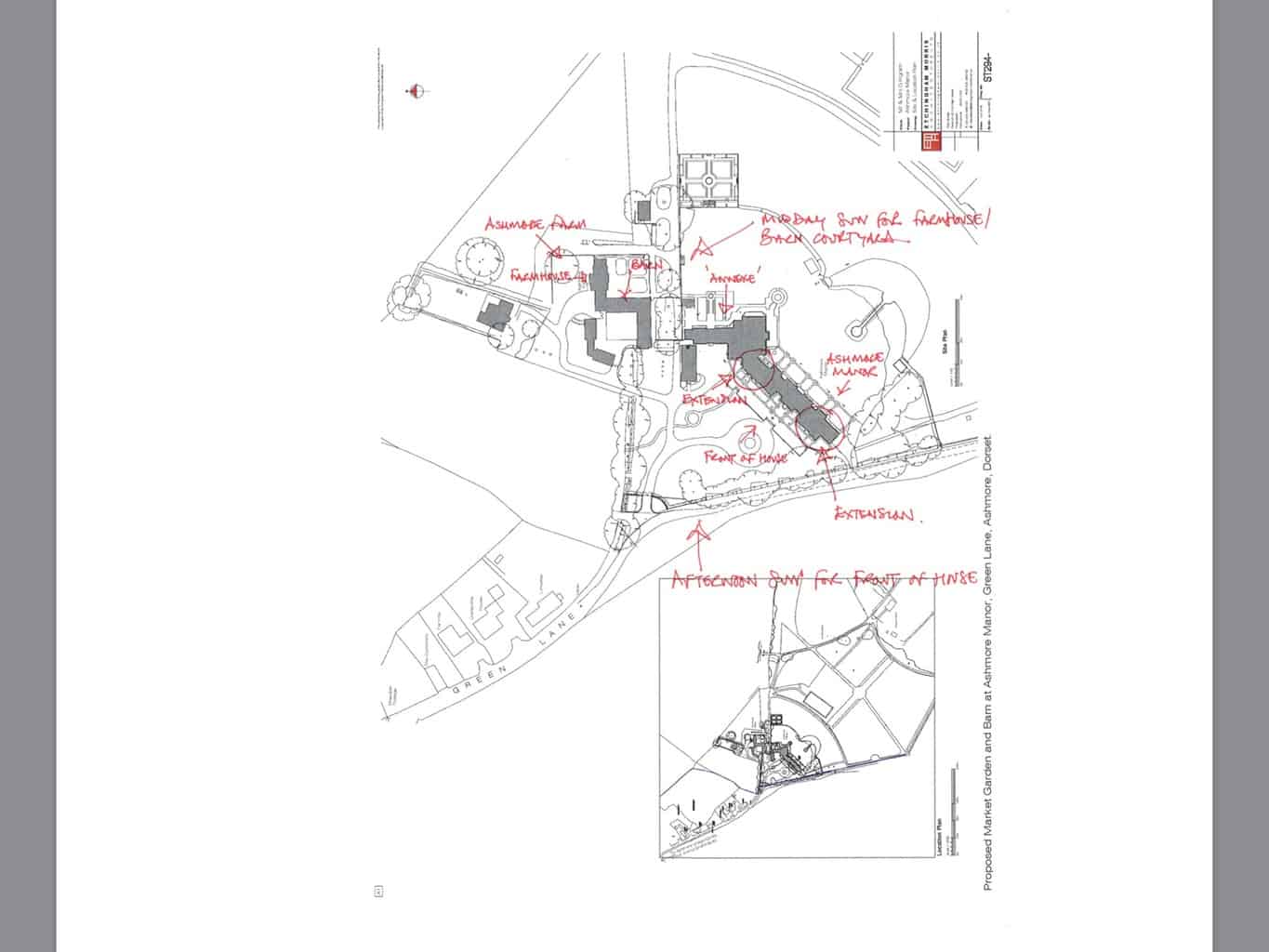 The weather was pretty much a nightmare, very changeable and unpredictable – an architectural photographers' nightmare, literally. I had to reschedule quite a few of the shoots more than three times, but got there in the end.
The problem is in the UK that the weather really is unpredictable, and at the time of year when it is normally settled it was worse that normal.
Swimming pools
I missed out on a great shot as the swimming pool cover had been put on the week before due to a turn for the worse with the weather, which was a great shame. I photographed the rear elevation from lower down, hiding the swimming pool cover with some of the lovely planting in the garden.
Shadows
A problem with working in the winter months is the low sun and raking shadows. I had to make the best of a combination of this and directly overhead midday sunshine, meaning I had to carefully sequence how each building was photographed to get the best light.
Gear
I need to clean my gear more often. I had lots of sensor dust spots. Apart from that all was good.
Image capture
A couple of things.
I did not nail my exposure on every shot. Thankfully the way I work I always have backup images, out of the bracketed set. In the case of these shots they were not the chosen ones anyway, so this was not a problem, but I would rather nail 100% of the exposures.
I lost a couple of night shots due to excessive noise – this is something I need to look into – not sure how/ why this happened. It might be a problem with the HDR Merge that I need to sort.
Leaning on my tripod
Very frustrating. I lean on my camera when I am aligning it. Ridiculous basic schoolboy error that I keep on making which annoys me greatly.
Processing
Lightroom Classic and Photoshop 2018. Where do I start? Absolutely horrendous.
Both were ridiculously unpredictable, forcing me to take every update whenever they were offered in the hope that one of them would fix all the failings with the current version of both.
Which did not happen.
I dread to think how much time I lost due to Lightroom and Photoshop just not working. 
And one last thing;
There is no other viable alternative to Lightroom and Photoshop that I am aware of – we are all basically stuck as we are at the moment.
Stock Photography
Last thing for this post – 2018 is the year I am going to take stock photography seriously. I want, by the end of 2018, for my stock photography to provide a regular and tangible income.
I have a figure in mind, which I will keep to myself if its all the same to you! But I have a target, and am going to get stuck into this, starting with a bit of research.
I am going to be looking to sell both still images and videos, and these are the two separate markets that I will be exploring.
Once I have done this I will upload all the work I have which I believe has a commercial value, and then start incorporating the production of new stock material into my daily photography life.
This is another of those things that I am going to spend some time looking at before I do any work on it, rather than dabbling a bit here and there and getting nowhere.
Look out for lots of info on stock photography and stock videography right here on my photography blog in 2018.
Summary
Right after this little lot I am rather tired (it took me two years to write this ha ha) so I am off to go and look at my Santorini photos.
One final point
I don't normally do New Years resolutions but his year I am going to make one, and it is this – I promise to try to stop myself beginning sentences with the word "So" – I never used to do this and do not know why I do this now. So, until tomorrow…..
Rick McEvoy Photography – Photography Blogger