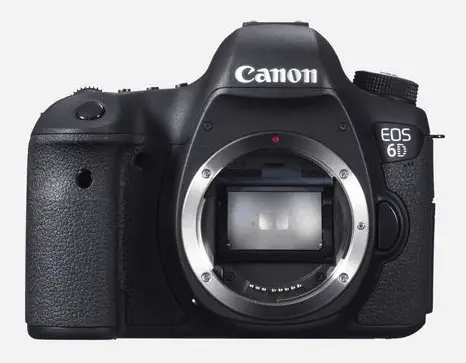 The Canon 6D was released in 2012. I bought mine in 2014. When it was released it was a great camera. When I bought my Canon 6D it was a great camera.
So at the back end of 2018 is the Canon 6D still a good camera? Yes of course it is. In fact no it is not still a good camera – it is still a great camera. My Canon 6D took great photos in 2013, and took great photos last week.
What about progress and technological advances?
Despite all the technological advances that can be found in shiny new cameras the Canon 6D is still a great camera. And just because other cameras have advanced significantly since 2012 this does not automatically make the Canon 6D over the hill, past it's sell by date, irrelevant or obsolete.
And to broaden this out further
In my opinion this applies to many cameras released in the last, well I don't know, 15 years?
What did I have before the Canon 6D?
My first full frame camera was a Canon 5D Mk 1. This camera was first released in 2005 would you believe! And I still have this camera, which I am very fond of.
This is an image that I took with my Canon 5D which can be found in my current architectural photography portfolio.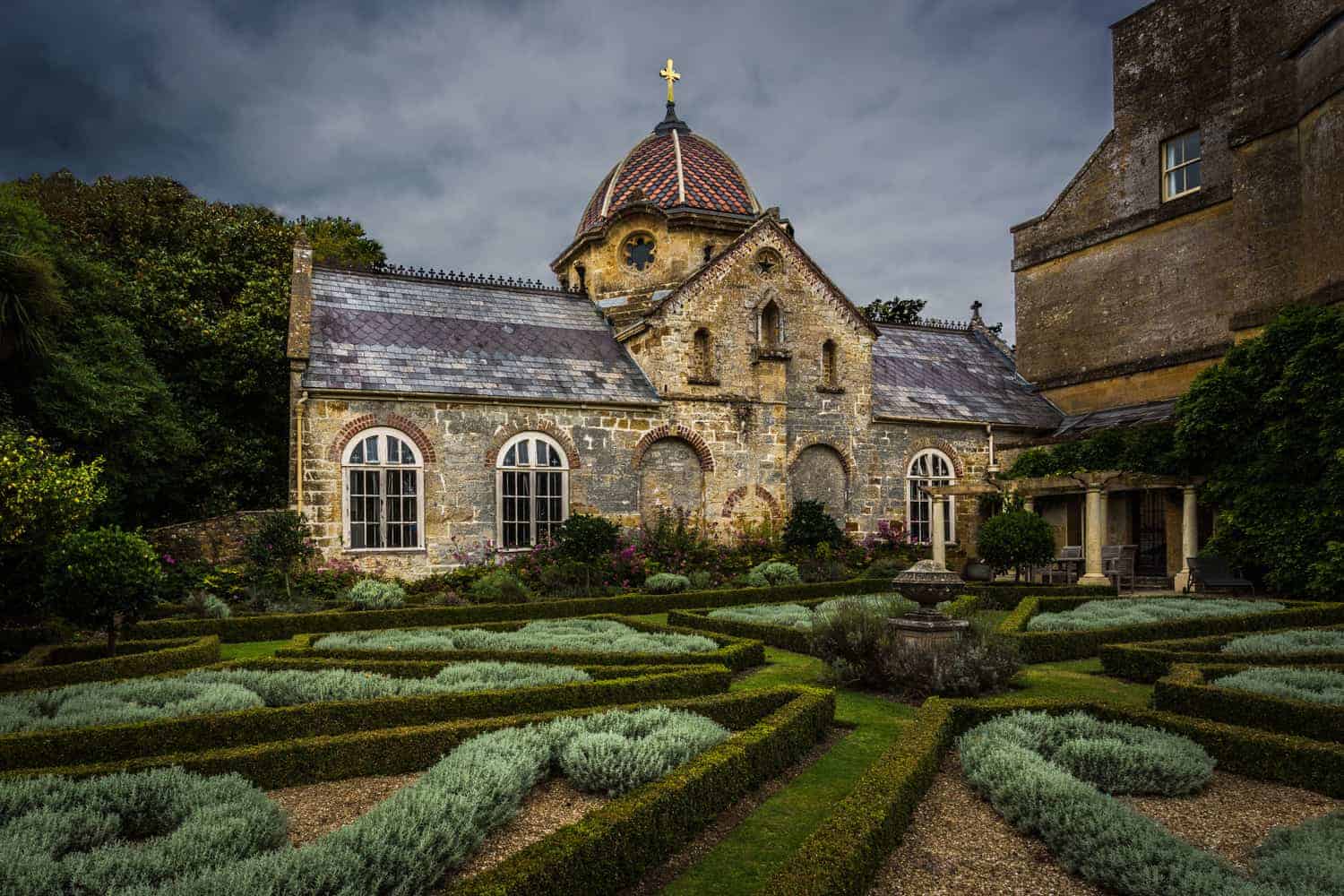 Ok – before I justify my statement about the Canon 6D still being a great camera in 2018 I need to say something else.
Photography is not about gear. Photography is about recording the light. Composition and creativity.
All this technical stuff is really irrelevant.
No one cares which camera you or I have used to capture an image. No one cares about the camera settings, if it was taken in RAW or JPEG?
No one apart from other photographers that is.
All people care about is the photo itself. That is all. Let us not forget that.
OK – so back to the gear….
I know. I complain too much about gear talk. But here I am not talking about new gear. I am talking about gear that I already have, and have learned to use inside out.
And when I say talk I do mean write of course – it is just that I type as I would talk, as things come into/ out of my head.
Lets start at the beginning. What do I like so much about my Canon 6D?
Firstly, it just works.
Day in, day out. And having used it for so long I know how it works inside out. I can operate my camera in the dark with no problems. I can change lenses in the dark. Once I have found them that is!
Ok – so now for some specific features, in no particular order.
Back button focus
I know that this is by no means a unique feature on the Canon 6D, but I still love this feature, and the way the Canon 6D does it.
Why do I use back button focus?
Simple. I compose my image, and then decide where I want to focus. Then I choose an appropriate aperture. And then I press the shutter button, which meters for the scene and starts the self-timer.
I have separated focus from exposure and image capture. I take the vast majority of my photos on a tripod.
This just works for me.
The sensor and the image quality
These to me are one and the same. I love the images that my Canon 6D produces. I love the look and feel that the RAW files give.
I like the details that the sensor captures.
I like the tones.
I like the range of shadows and highlights, lights and darks. And with the way I take the photos I like the way I can take bracketed sets and put the bits together in Lightroom.
Focussing
Note the Canon 6D has 11 focus points. The Canon EOS R has 5655 focus points. You might want to read that again.
The CANON EOS R HAS 5655 FOCUS POINTS.

THE CANON 6D HAS 11 FOCUS POINTS
I have found 11 focus points just fine. To be honest I tend to only need to use one at a time. So what would I do with the other 5654 focus points on the Canon EOS R? I'm not quite sure (but I am looking forward to finding out!).
The way I take my photos I focus on one part of the composition, typically around 1/3rd into the scene.
And another thing about the focussing on the Canon 6D – it can focus in ridiculously low light. I don't know how it compares to other more technologically advanced cameras, but it does focus down to ridiculously levels of light, or darkness
Do I need to be able to focus in near darkness?
Yes.
I take a lot of photos pre-sunrise and post-sunset but rarely have a problem with focussing.
I compose with Live View and focus without Live view – this woks just fine for me.
How it feels in my hands – Ergonomics
The Canon 6D fits in my hands and the controls are all in very familiar and to me logical positions. I have never wished that things weren't where they are. Not that the camera is perfect, it is just that we have grown close to each other over the years!
It's a bit like having a favourite pair of shoes, they mould to you over time and end up being irreplaceable.
I know – I am getting worryingly sentimental here. Having said that we have been through a lot together.
Wi-Fi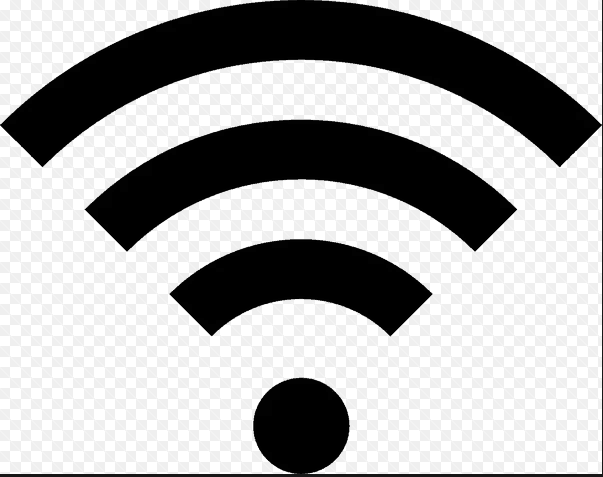 I use the Wi-Fi to take photos in unusual locations and from unusual viewpoints. This is an essential part of my work.
OK the Canon Connect App is hardly cutting edge, but most of the time it works fine and allows me to do what I need to do.
I have not used the Wi-Fi to view photos remotely – the way I work I only want to look at photos on my big calibrated monitor in my office. This is changing though, and I find that more and more I would benefit from instant access to viewing photos on my iPad Pro.
This is something that I need to look into with my Canon 6D and Canon Connect App – that and transferring Jpeg files for instant publication and sharing.
GPS
Another invaluable feature. I do a lot of travel photography – much more than I ever did, and also have other websites about specific travel photography locations.
I need GPS, and the Canon 6D has it. I use the Map module in Lightroom a lot, which enables me to erm, tell where I took photos from.
I also have been known to stop and take photos when travelling – anytime I see something I like I stop and take a photo, and the GPS tells me where I took the shot.
So an invaluable feature that I would not be without.
And I use it on my various websites and for writing articles about my photography work.
It's not all sweetness and light – there are things that are not perfect! What do I not like about the Canon 6D?
The viewfinder and my dodgy old mince pies
I am 51 years old. I am struggling with the viewfinder I'm not going to lie to you. I have a dominant eye. And a lazy one on the other side of my head. And I am short sighted. And my near vision is much worse than it was.
I never know which eye to use when composing through the viewfinder.
The future of viewfinders – the EVF
I have recently been trying out EVFs on the cameras in display in shops and at airports.
An EVF is an electronic viewfinder by the way.
That is how I spend my time waiting for flights – trying out EVFs and wishing I had one! And then realising even in holiday mode the airport is not the place to buy a camera. I nearly cracked once and would have made an expensive mistake but thankfully I saw sense.
Now when I find one that is actually working I find these to be a bit of a revelation. I tried an Olympus EVF the other day that was absolutely remarkable.
This might be the thing that takes me down the road to mirrorless cameras – my age, my short sightedness and the blurry distance vision I can get from time to time.
Yep getting old has its drawbacks, my eyes being a pretty big one.
Getting back to the point – pleaese forgive my digressions!
I struggle to focus close then distance. My contact lenses correct for my short sight, which I have had since he age of about 13, and now also give me assistance with close vision.
These contact lenses need light to work properly, so at times using the Canon 6D is a struggle. Sometimes I cant read the LCD panel on the top, even with the (faint) light turned on.
So it might be ageing that forces me to buy a new camera – I really hadn't thought about that until writing this!
GPS woes
The GPS. If I do not manually turn off the GPS when I turn off the camera it is still running and drains the battery. Completely infuriating and there is apparently no fix for this. I actually asked Canon people at the Photography Show.
I hope that the Canon 6D Mk 2 and other newer models have had this problem sorted as it drives me up the wall. And for no reason that I can think of.
The LCD screen
The LCD screen is quite frankly rubbish. Rubbish when compared to my iPhone 7 Plus screen that is. Having said that I can't see my iPhone screen in full Greek sunlight anyway!
But no the screen is much too small. To get round this I have had to buy a Loupe Viewer – this is what it looks like.
I had to stick a small plastic window on the LCD screen, onto which I can attach the viewer quickly whenever needed.
I use the LCD screen to compose images all the time, which would be very difficult, even impossible in some lighting situations with just the small LCD screen on the Canon 6D.
And add the problems with my ageing eyes and you will see that the screen is a serious issue to me.
So much so now that I have written about it that I might have to consider replacing my Canon 6D to get over my ageing eyes!
Custom Functions
I don't get them sorry Canon. It seems such a convoluted way to customise my camera that I have never really used it. Sure I have set it up but find it so un-user friendly. Maybe I should give some more time to this feature and see if I get can get my head around it properly.
I did try it but when I saved the settings I was no longer shooting in AV Mode, which confused me so I gave up.
HDR Merge
There is in-camera HDR merge feature on the Canon 6D, but rather bafflingly this only works with JPEG files?
Why can't any camera, and not only the Canon 6D just do the HDR thing automatically in-camera? With RAW files that is. It is only a case of taking three exposures and merging them together. Why do I have to do this in Lightroom?
And why doesn't the in-camera HDR work on RAW images?
If the Canon 6D did in-camera HDR with RAW files I would only ever need the RAW HDR file which would save me so much time.
What is the working life of a Canon 6D?
Shutter actuations are the key thing here. The shutter after all is the major moving part and rather critical to the workings of the camera.
The Canon 6D shutter has a shutter rating of 100,000 actuations. How many shutter actuations have I made with my Canon 6D?
No idea.
I could get some software that will give me a number but it is unlikely to be accurate.
No I will go with the number of images in my Lightroom Catalogue. Of course that will not include images that have been deleted, but I don't think that this will be significant knowing the way I work and how few images I delete once they are in Lightroom.
This will give me a good enough idea.
22,422 is the number from Lightroom. Not too bad and not a concern. Not as much as the state of my eyesight that is!
Lets not forget 100,000 is a number to provide an indication of the working life. To me this number is only of use when I am comparing one camera to another – the number gives me an idea of the relative robustness of two cameras.
A much more relevant factor is how many times I have dropped my camera, how many times I have got it wet.
Basically how badly have I treated it?
Dropping it

Well there was the big drop in the National Trust office at Corfe Castle – this resulted in an expensive repair.

And lots of small drops. Mostly onto rocks at sunrise.

Water damage

Splashes by the sea.

Letting the camera roll down in rock into a shallow puddle.

Being rained on.

A quick spray of Mythos (the Greek beer for those who don't know!)

General wear and tear
My camera has been with me every day everywhere I go. Every day I put it in the boot of my car, and every night I take it out again. It has been crammed into tight spaces on planes, buses, trains and boats of various types.
The working life of my Canon 6D is from now until is stops working!
Enough waffle – what about some photos taken with my Canon 6D?
Here are five photos taken over the 5 years I have had my Canon 6D
2014
2015
2016
2017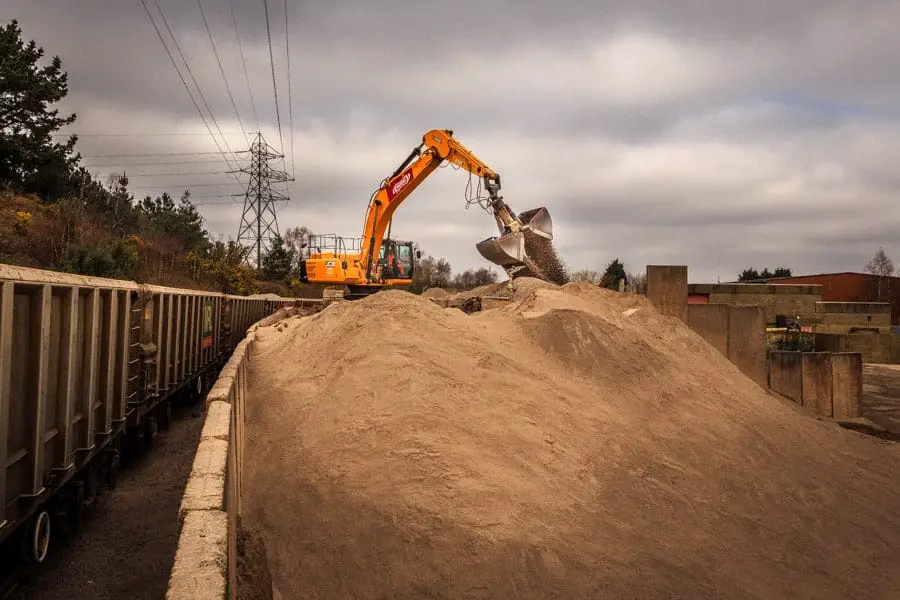 2018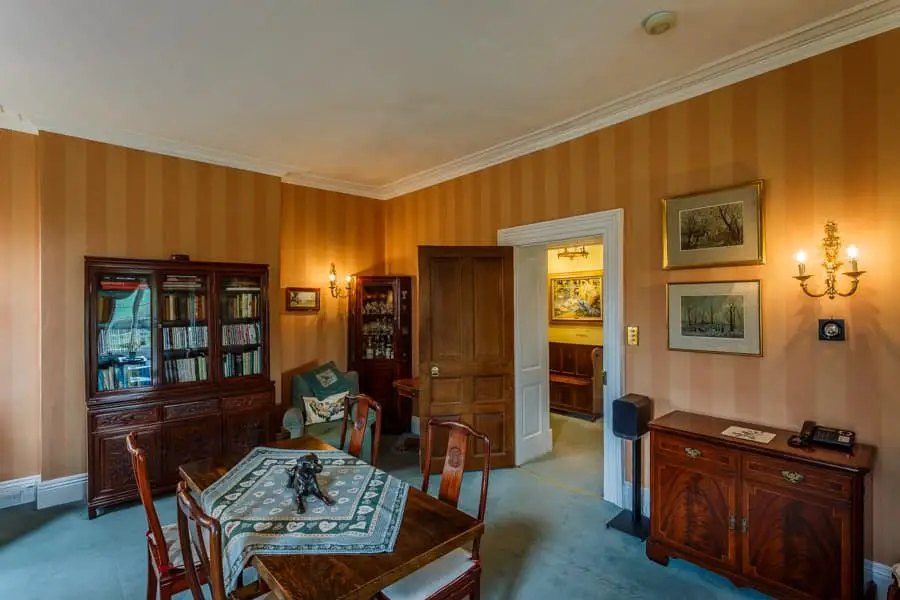 What lenses do I use with my Canon 6D
I just have four lenses these days.
Canon 24-105mm F4 L

Canon 17-40mm F4L

Canon 70-200mm F4 L IS

Canon 24mm Tilt shift lens
These are all I need to be honest. I use the 24-105 for travel photography, and the 17-40 for most of my architectural work.
What would my ideal focal lengths be?
12-300mm is the range that I would like to cover, ideally with 2 or 3 small lenses.
What would it take for me to change to another camera?
I would like something smaller and lighter.
That would mean the Canon EOS R and one of the new, smaller lenses. Yes I find that quite exciting.
I am on the press waiting list for a body and lens to review on the Improve Photography website.
Will getting my hands on a Canon EOS R change my views on newer gear?
I don't know. There is the stubborn grumpy old get taking pride and satisfaction from using an old camera to take photos. But there is also the bloke who has shiny new thing syndrome.
I think once I get my hands on the new Canon EOS R I will want one.
Would I change to another camera manufacturer?
Yes. And no. I have used Canon cameras for years and years now. The only other manufacturer I have used is Fujifilm – my first "proper" camera was a Fujifilm (film) SLR.
I don't want to go to a new manufacturer, but would necessarily not rule it out. I have an open mind on other camera systems. I like the look of Olympus and Fujifilm's current offerings – this is based on a pretty superficial look at them in camera shops and some stuff I have heard – nothing too scientific or exacting.
Would I go back to film?
No. Why ever would I do that? Why do people do that?
Do I not want something shiny and new?
Yes of course I do, and after all that talk about how much I hate gear and the time spent talking about gear I would love to have a new camera.
I love new tech gear. I am very excited to get a new iPhone when my contract allows (January 2019).
And every time I use my Apple Airpods they make me smile.
But I must not forget this
I still enjoy using my Canon 6D, even after all these years.
But yes I do browse new kit at airports and in camera shops and do have those background gear lust feelings.
So what about all the gear talk?
It just feels that there is too much talk about gear and not enough talk about photography.
Photography hasn't really changed – photography is after all making photos.
Lets not forget that – photography gear is just that – gear. Tools of the trade. The equipment we use to capture what we see in front of us.
If I get a new camera will I take better photos?
No.
I will have additional features that will give me better opportunities to capture better image but no, fundamentally no.
My Canon 6D won't last forever though?
No it won't. What would I do now if I broke or it just expired?
What would I replace my Canon 6D with if I had to replace it right now?
There are things that I would need to have in a camera to convince me to change from my good old Canon 6D.
The Mk 2 version has some very cool features. It is a general evolution of the 6D Mk 1 into a generally more advanced camera.
As well as all that the 6D Mk 1 has there are also some cool new features.
An articulated screen. And a touchscreen at that!

More resolution (but not too much) – 26 Megapixels

A (slightly) better sensor that the 6D Mk 1

Built-in time-lapse
But to be honest these things did not excite me enough to make me upgrade. My 6D Mk 1 is still working just fine thanks.
But the Canon 6D Mk 2 is a great camera. And there would be no problem with all my lenses and other bits of kit. And there is the familiarity of sticking with Canon.
I am digressing now
This is drifting into 20 features I want in a new camera. I might as well make that next weeks post! I just need a snappy Google friendly title and I am good to go.
Tell you what – head back to my photography blog next week where you can read the next post in my series, which will be called something like
20 features I need in a new camera to replace my Canon 6D (by the time I had completed this post I was quickly up to 25 things!)
Summary
Blimey. I can go on sometimes. Still it is good to get these things out of my head and out into the wonderful world of the World Wide Web.
You may have noticed that on more than one occasion I have used the terms "it works for me". Well that pretty well sums it up.
The Canon 6D works for me.
I hope that you have found the new format of my photography blog, with less frequent but much longer and more in-depth posts useful and more interesting.
Next week I will expand on the things I want in a new camera should I need to get something to replace my Canon 6D.
Rick McEvoy ABIPP – Photographer, photo blogger, writer