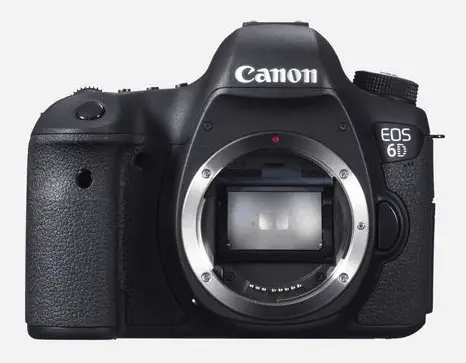 My Canon 6D is the best camera I have ever owned. Without question. I have it for a few years and still use it all the time. Sure, I use my iPhone more for day to day stuff but for serious photography I always reach for my beloved Canon 6D.
I bought my Canon 6D in 2013. A long time ago….
To back up my claim that my Canon 6D is the best camera I have ever owned here are the 10 things I love about my Canon 6D.
And you can read my guide to full frame photography on a budget on the Improve Photography website which features the Canon 6D.
1 – Image quality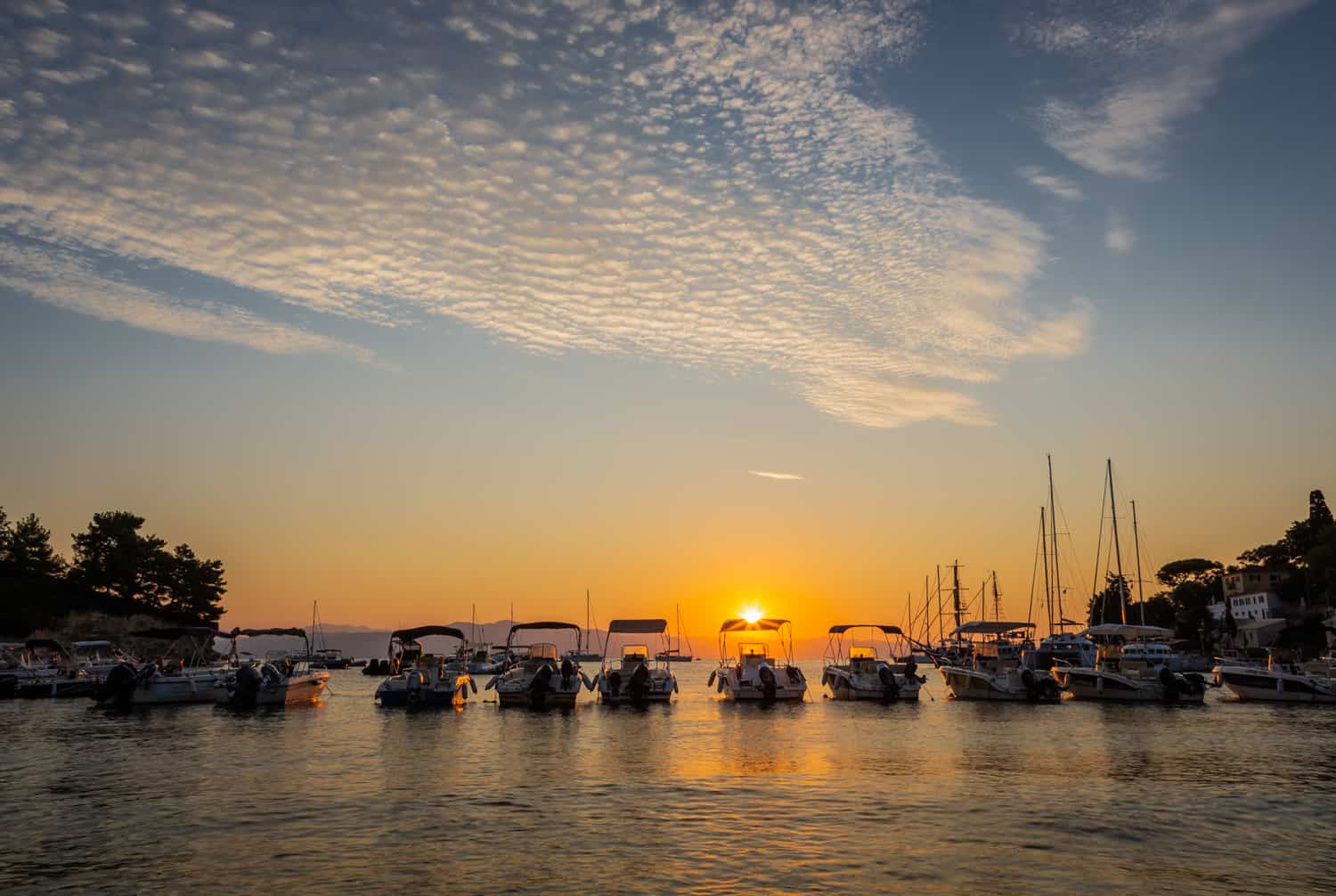 This is my starter for 10 with a camera. Image quality. It is all about this. If the image quality is poor, then everything else to me is pretty much pointless.
I love the look and feel of images created with the Canon 6D.
2 – Ease of use
It just works. I have had plenty of Canon cameras in the past and am used to the Canon set-up and menu system.
For me the camera is just a logical, well thought out piece of equipment that I use instinctively and intuitively. I can use my Canon 6D in complete darkness.
And I can easily use the camera even with my ageing old eyes!
3 – Reliability
I have taken over 22,000 photos with my Canon 6D. I took over 12,000 photos with my Canon 5D Mk 1.
That is 22,000 photos taken faultlessly in a variety of locations and environments.
Without a single murmur from my camera.
4 – GPS
GPS is an essential feature for me. I take lots of photos out on location. And I also take photos on my way to and from locations.
This was one of the reasons I bought the 6D and not the 5D Mk 2.
I need to know where photos were taken. Check out the screenshot of the Map Module in Lightroom.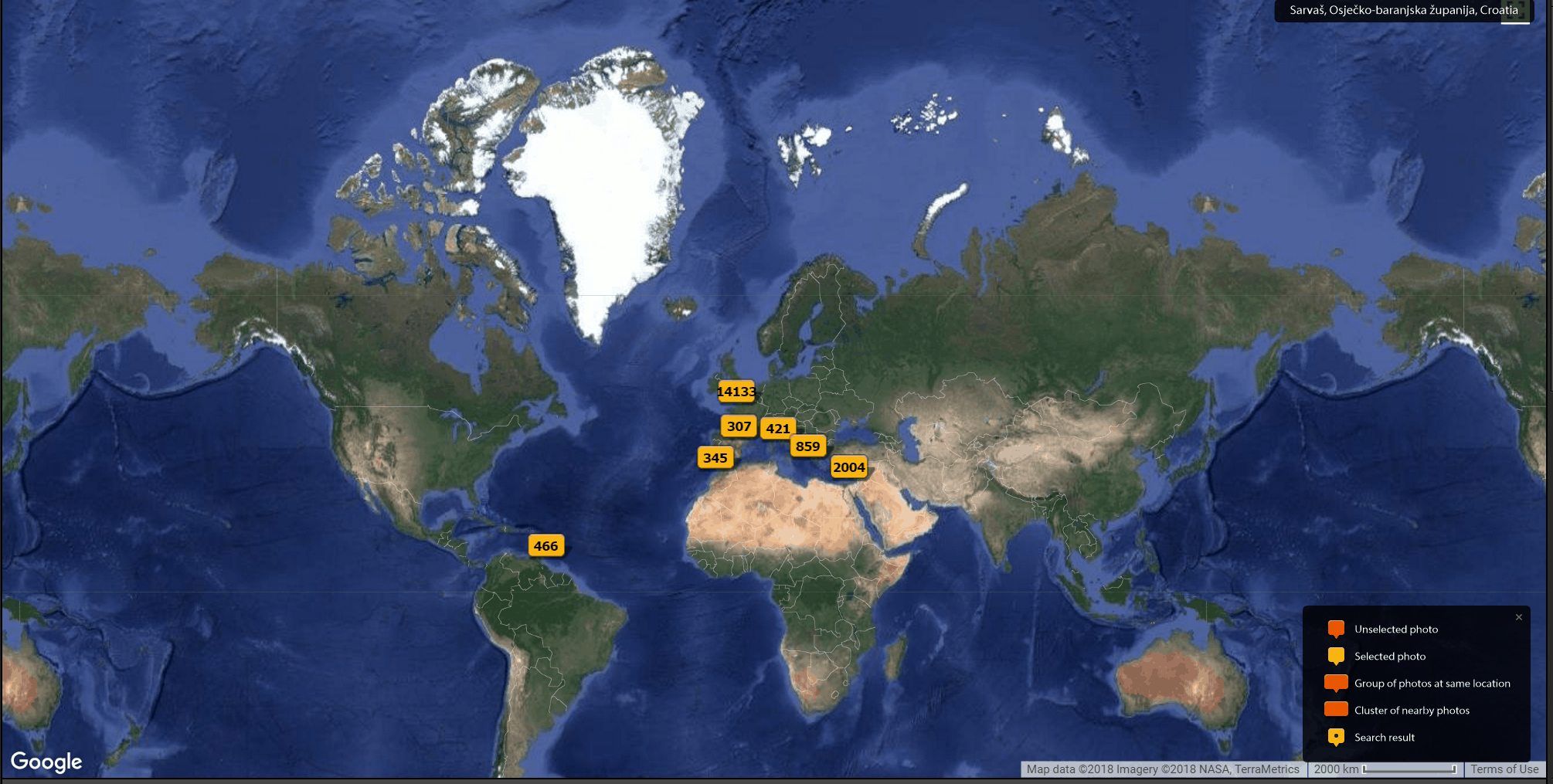 Fantastic eh!
5 – Wi-fi
I am not saying that the wi-fi in the Canon 6D is that good. It has been a bit hit and miss over the years but seems to be working fine these days.
And the wi-fi is nowhere near as good as the connectivity on an iPhone, although I am not sure why not. Proper connectivity as good as in a phone should be a given with higher end DSLRs surely?
Why is wi-fi so important to me?
Simple.
How else am I going to take photos with my camera stuck on the end of a painter's pole 5m above ground level?
More to the point, how do I compose an image when my camera is stuck on top of my large painters' pole.
Check out these two photos, showing me and my painters pole in action using the Canon Connect app connected via wi-fi to my iPhone.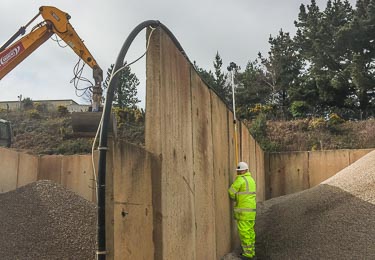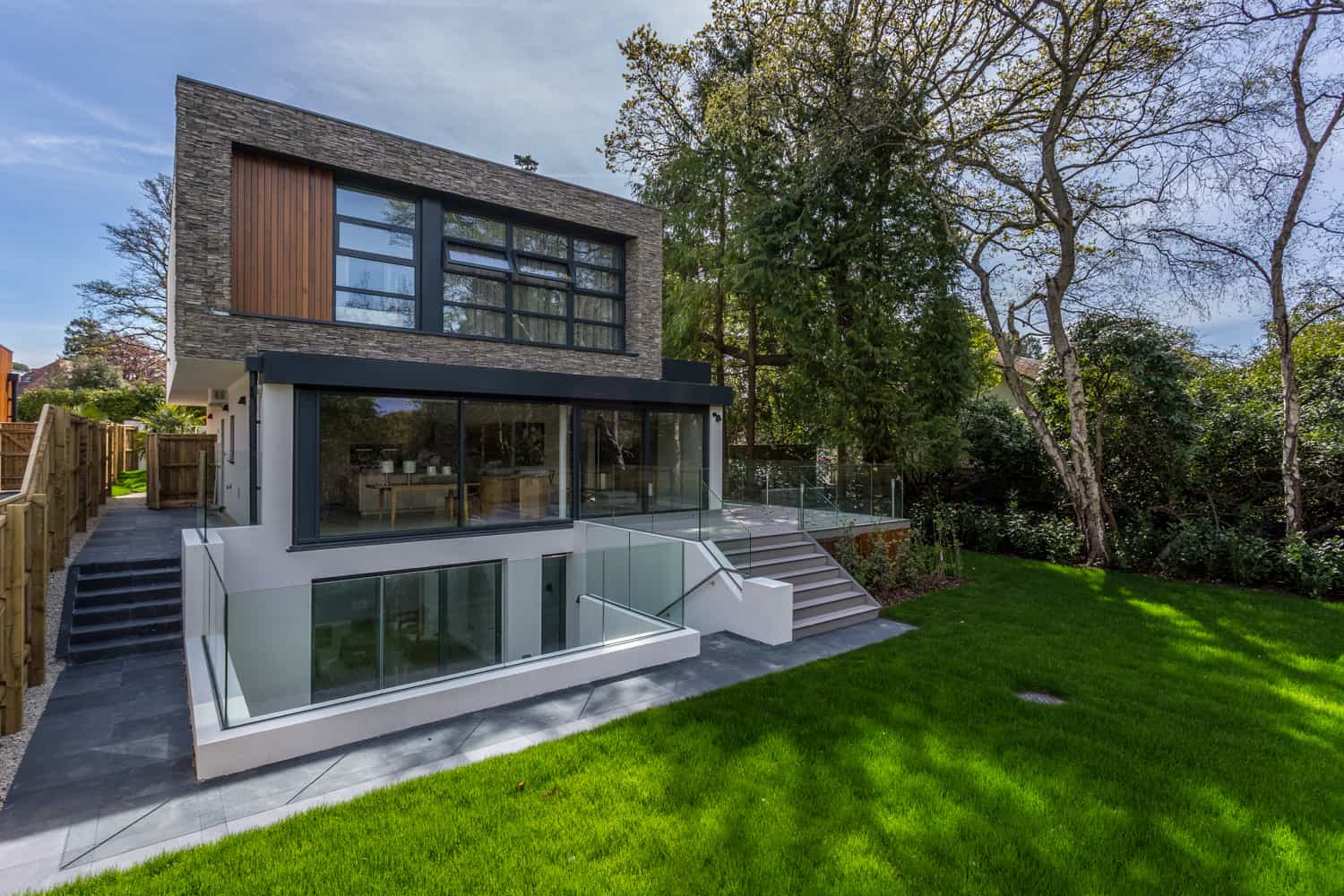 I could not have got either of these shots without the wi-fi feature.
The first image was taken in a live rail siding facility. These are fraught places to work at the best of times. I was tasked with photographing the gravel being unloaded from the train in the rail-siding.
But no-one told me that the excavator would be sat on top of the gravel. I was not allowed to climb up a pile of gravel, so had to use the painters pole.
This is photo of me in action – ok I am posing as it was taken by one of the guys using my iPhone, but you get the idea.
And for this picture of the rear of a house I had a problem, the garden has a rather steep slope meaning that I had to get my camera up to ground floor level using the painters' pole – I actually hooked it in a tree for extra stability. Without the wi-fi I would not have got this shot.
I use the painters pole a lot in my architectural and industrial photography work, so the wi-fi capability is essential to me.
I will not buy a camera for my commercial work without wi-fi.
6 – The sensor on my Canon 6D
The Canon 6D has a full frame sensor. I have written on my blog previously about sensor size and DSLRs – you can read this post here. But the actual size of sensor is 36mm x 24mm.
The point of a full frame sensor is that is larger than an APS-C, conventional mirrorless and micro four thirds cameras.
DLSRs with full frame sensors are more expensive than cameras with smaller sensors. There are two reasons for this.
Firstly, larger sensors are more expensive than smaller sensors. That makes sense. The sensor is an expensive part of a DSLR. It stands to reason that a larger sensor costs more to manufacture.
And as the sensor costs more money it means that cameras manufacturers put these sensors in higher end cameras – cameras packed with more technology, higher specifications and higher quality build.
Enough about sensors.
I love the sensor on my Canon 6D. I love the sensor and the way it records the scene I am photographing. So much detail, so accurate and such a nice rendition.
When my Canon 5D died I had to get another camera rather quickly. My choices were the Canon 6D and the Canon 5D Mk 2. When I looked into these cameras the Canon 5D Mk2 was much more expensive, and a very similar sensor to the new Canon 6D.
Basically, you cannot tell the difference between an image taken on the Canon 6D compared to an image taken on the Canon 5D Mk 2. Sure, the 5D Mk 2 had many more features, but did not have wi-fi or GPS – these are both features which I have found invaluable, which you can find in my top 10 favourite things about my Canon 6D.
And the other features on the 5D Mk 2 I was not that bothered about anyway.
7 – Durability
I am rather clumsy. I have to admit that I do not look after my camper as well as I could. It's not that I throw then around – not at all. I keep my camera in my Peak Design Everyday Backpack.
This bag is put in the boot of my car every day and taken out every evening. And it also goes with me everywhere.
Quite literally I take my 6D with me everywhere I go in England and all over the world.
It is a very well-travelled and well used camera.
I put my camera down on my mini tripods on the beach, immediately above lapping waves. I have stood in the sea to take photos, as well as rovers.
I have taken my Canon 6D on endless construction sites, harsh dry, dusty environments. Let's just look at this photo again!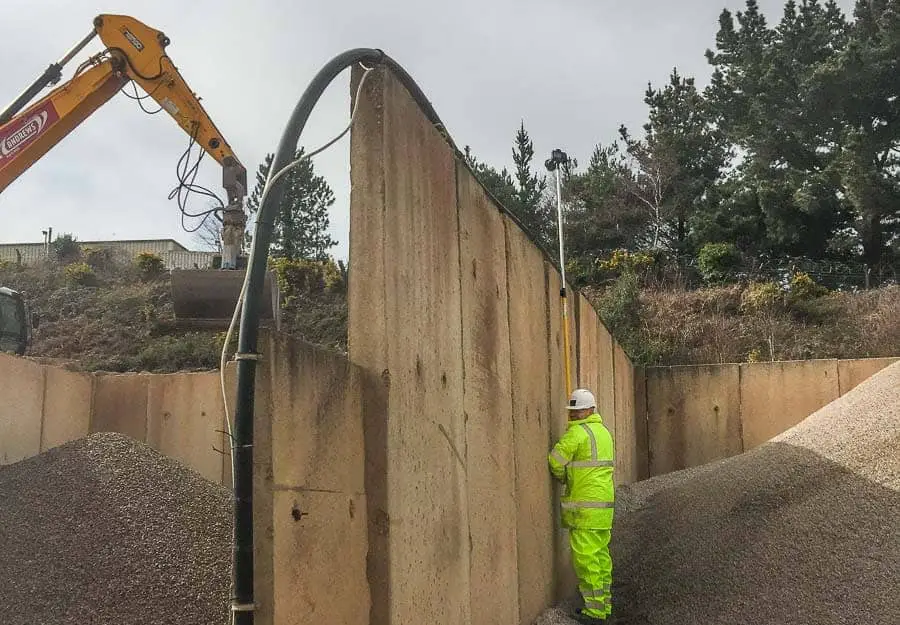 And I have dropped my Canon 6D more than once. Only once did I need to get it repaired. This was the time I dropped it from height onto the polished slabbed floor of the National Trust office at Corfe Castle in Dorset – that was a big impact that needed a repair to be done at a Canon authorised repairers, Lehman's. And it has been fine ever since.
Durability – check!
8 – Battery life
I only have two batteries. The batteries the 6D uses are LP-E6N batteries. I don't use a grip. I take most of my photos with my camera firmly sat on a tripod.
I have a third battery which is not. Canon original battery, which I keep in my backpack as a backup. I have used this a couple of times only, so good is the battery life of the Canon 6D.
Even when shooting in Live View amusing wi-fi with the GPS on I have never been short on power with 2 + 1 batteries.
One complaint about the Canon 6D if I may – I have to physically turn of the wi-fi every time I turn the camera off or it drains that battery even when turned off.
I actually asked a Canon chap about this at the Photography Show one year but there was no fix for this – a strange and annoying anomaly.
The Canon 6D has excellent battery life, which can't be said for some other recent camera offerings.
9 – The Canon 6D is still relevant in 2018
The technology is hardly cutting edge. You can get faster cameras with more mega pixels and higher ISO ranges. It has been 6 years since the Canon 6D was unleashed on the world.
But let's not forget one thing – the Canon 6D was a great camera when it was released, and still is today, here in September 2018.
I hate the obsession with gear – notwithstanding the fact that I can't wait to try out the new Canon EOS R that is!
But no, I am happy with my Canon 6D and will replace it when it falls over.
10 – It's overall excellent design and ease of use
The Canon 6D is such a well-designed DSLR. It fits nicely in my hand, and I basically love using it.
It produces great images day in day out.
How long will I continue using my Canon 6D?
Until Canon give me something else or it falls over. I have no need to change, and no intention of spending any money at the moment.
Summary
As you can see I love my Canon 6D. It was hailed at the time of release as an excellent, high-quality full-frame DSLR.
And it still is.
I know it is not the best camera you can get, but that is not the point.
The Canon 6D works for me and has performed faultlessly ever since I bought it.
Rick McEvoy Photography – Photographer, photoblogger, writer